Fantasy football focus: Breaking down the impact of Crabtree's injury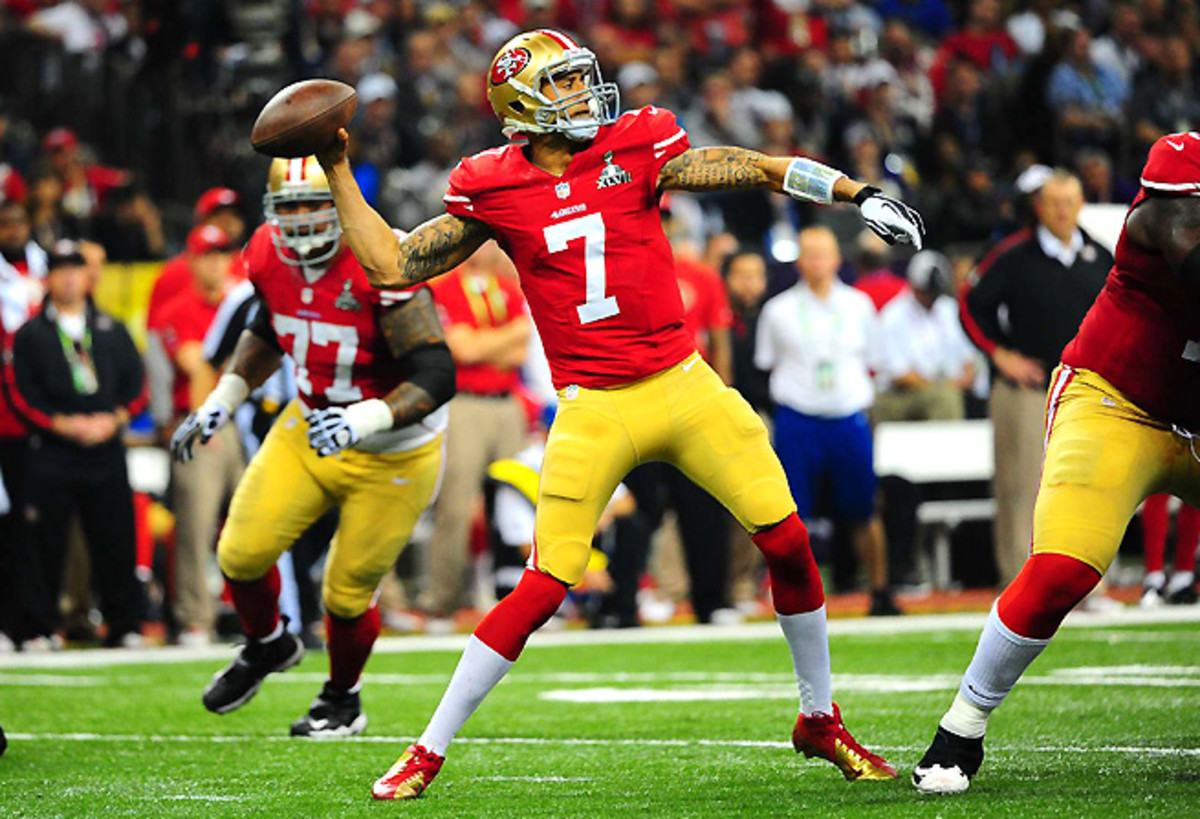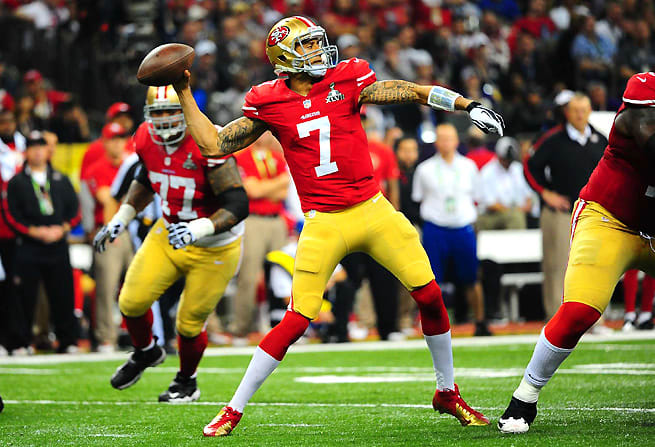 That gasp you heard after the news broke about Michael Crabtree's reported Achilles tear wasn't just from his keeper owners; it also came from those buying into the hype over Colin Kaepernick. With his No. 1 receiver out for a significant period of time, it's going to be even tougher for Kaepernick to perform up to his lofty draft status.
While this will be painful for the 49ers, Vernon Davis, Anquan Boldin, A.J. Jenkins and rookie fourth-rounder Quinton Patton all are a bit more intriguing now. Heck, a San Francisco reunion with free agent Brandon Lloyd is entirely possible now.
Crabtree's loss is one of the most significant offseason injury developments in years, even if it doesn't end his season. Remember, Terrell Suggs tore his Achilles last May, which nearly knocked him out for the season; but he had surgery by May 8 and played half the season. Crabtree stands a chance for a late-season return if his Achilles wasn't completely torn as well. (He reportedly had surgery Wednesday, exactly two weeks later than Suggs.)
We break down how this news impacts the 49ers top fantasy options for next season:
Risers
? TE Vernon Davis: Many owners thought a power-armed quarterback like Kaepernick would ignite the frustrating Davis down the stretch. It didn't happen, mostly because Crabtree took off as the statistical monster for the first time.
With Crabtree now out of the picture for at least the first half of the season, Davis is going to spend all of OTAs and training camp working as seam-breaker and secondary-stretcher. This can make Davis a top-five fantasy tight end again, something he hasn't been since 2009-2010. Davis finished eighth at his position each of the past two seasons in non-PPR formats. A full offseason, camp and regular season of Kaepernick can make Davis a candidate to return to lofty levels of 80 catches, 1,000 yards and 10 TDs. Someone has to reel in those Kaepernick scores.
? WR Anquan Boldin: At 32, you cannot expect Boldin to be any better than he was as Joe Flacco's go-to man in Baltimore. Sure, Kaepernick might look like a better passer, but his offense is more limited in the amount of passing attempts and Boldin might not even be able to work the slot routes he was working in his last days in Baltimore.
With this said, we projected Boldin to decline from his Ravens days in San Francisco. Now, we have to consider he might be the 60-900-5 receiver he has been the past three seasons. That makes him a No. 3 receiver in fantasy, a starter in PPR formats at least. He also stands to get more end zone throws with Kaepernick than he got with Flacco, so consider him a candidate for more than five TDs.
? WRs A.J. Jenkins and Quinton Patton: Mario Manningham isn't likely to be ready for Week 1 coming off his major knee reconstruction in Week 16 of last season, so either the 2012 first-rounder Jenkins or 2013 fourth-rounder Patton will have to step forward as the No. 2 and 3 wideouts. This assumes the 49ers don't bring back the top remaining free-agent receiver Lloyd, a former 49er.
Jenkins already had his red-shirt year, so consider him the more likely starter initially, but Patton was real productive in the pass-happy Louisiana Tech offense last year: 104 catches, 1,392 yards and 13 TDs. By midseason, assuming Crabtree doesn't beat the optimistic timetable for a return, Patton could prove to be a viable fantasy starter.
? Free agent WR Brandon Lloyd: The last remaining significant free agent receiver, Lloyd, might have struck gold with Crabtree's misfortune. He was a marginal fantasy option with Tom Brady chucking him passes, so even if he ends up back in San Francisco where his career started, you should only consider him a late-round flier.
See why you shouldn't get too hot and bothered about Kaepernick this season? He cannot make the scraps around him much more intriguing like Brady does. And Brady has been picked after Kaepernick in some of the recent analyst mock drafts, wrongfully so even before Crabtree went down.
Sliders
? QB Colin Kaepernick: We already discussed how mobile young quarterbacks -- including Cam Newton, Russell Wilson and Robert Griffin III -- are likely to be overrated on draft day. Now, without Crabtree, owners will wonder where Kaepernick's fantasy points are going to come from when he is not scrambling out of the pocket or running the read-option.
We had projected Kaepernick for 3,650 yards and 22 passing touchdowns. However, with a past-his-prime Boldin as his leading receiver and Davis being one of the most erratic tight ends in the game, those stats are no longer a sure thing.
Holding steady
? RB Frank Gore:The loss of a No. 1 receiving weapon usually puts a larger onus on the feature running back, but keep in mind Gore is 30 years old this season -- historically the age of breakdown. Gore is still a fantasy starter, but the likely increased focus on the running game should put far more on speedy change-of-pace backs Kendall Hunter and LaMichael James.
Hunter and James were already late-round fantasy picks, but owners definitely shouldn't let them go undrafted now. The 49ers just cannot project to have as wide open of an offense as they had in the postseason now.