Fantasy baseball Weekend Primer: Stream Dylan Axelrod, Bartolo Colon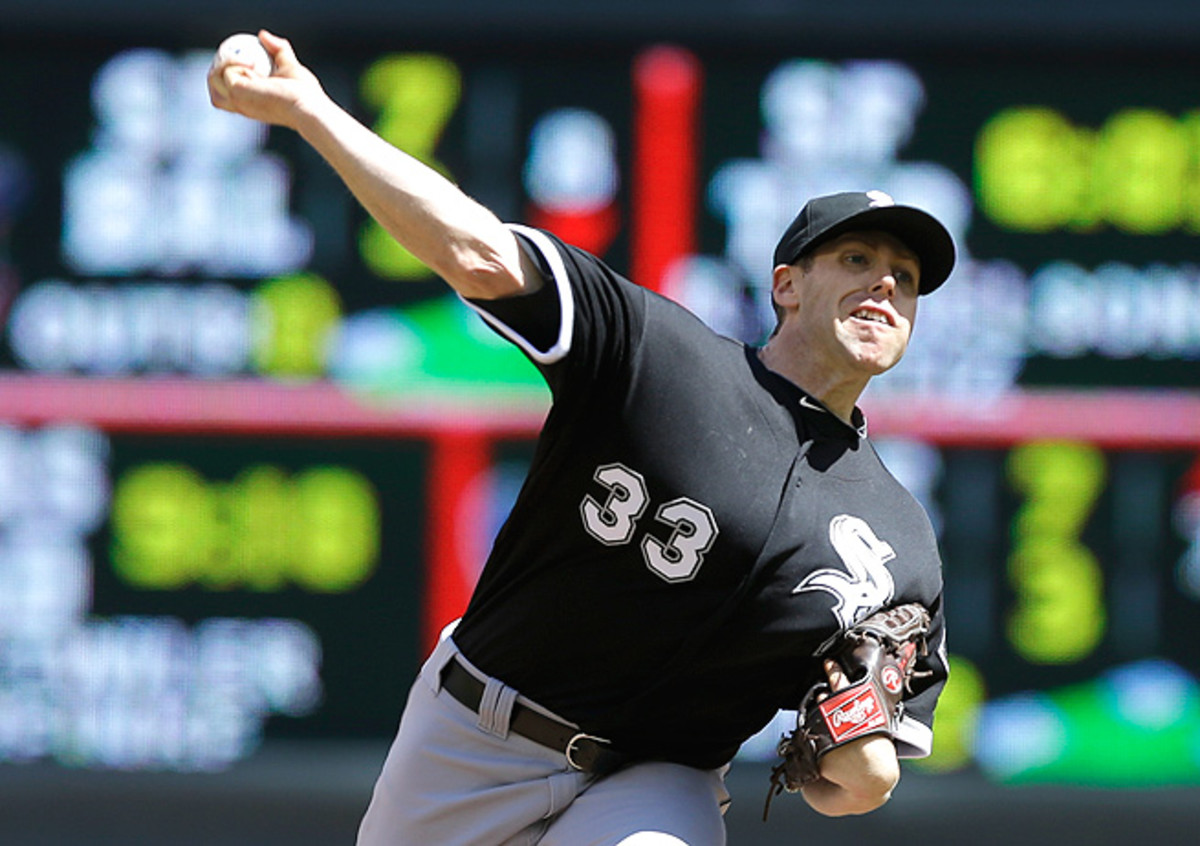 Notable nuggets on the upcoming weekend action that could swing your fantasy baseball matchup:
WEEK 8 PREP: Fantasy baseball Weekend Spotlight | Weekly Planner | Waiver Wire | Pitching Report | Injury Report | Trade Tips | Roundtable | Advanced Stats Focus | Prospect Watch
? As we check in on the stream options this weekend, we start with the same question we ask every week: Who's playing the Marlins? The answer this week is the White Sox. While you're probably out of luck with the universally owned Jake Peavy starting Saturday, Dylan Axelrod takes the mound for the Pale Hose on Sunday. Axelrod doesn't offer much in the way of strikeouts, but he has been decent enough this year. He has won his last two starts, though he somehow pitched around nine hits in just 5.1 innings to earn a victory over the Twins two turns ago. He held the Red Sox to two runs on four hits in six innings his last time out. Against the Marlins, he's a fine option.
? Another streamable arm for this weekend is Bartolo Colon, who draws the Astros on Sunday. Colon has been rather effective this year, posting a 3.83 FIP and walking just 0.66 batters per nine innings. Like the Marlins, the Astros are pushing the boundaries of futility this season. Add Colon as necessary.
? Finally, allow me to present John Gast of the Cardinals. He's in the rotation in place of Jake Westbrook, but with Jaime Garcia now out for the year, Gast could be in the majors to stay. He has allowed six runs on 10 hits in 11.1 innings in two starts this year, but gets a friendly matchup Saturday against the Dodgers. Before getting the call to the majors, he was 3-1 with a 1.38 ERA, 1.12 WHIP and 30 strikeouts in 32.2 innings at Triple-A Memphis. He's not a guy you're going to want around all season, but if you need a spot start this weekend, you could certainly do worse.
Enjoy the games this weekend. We'll see you on Monday.