Fantasy baseball Prospect Watch: Andrew Heaney worth stashing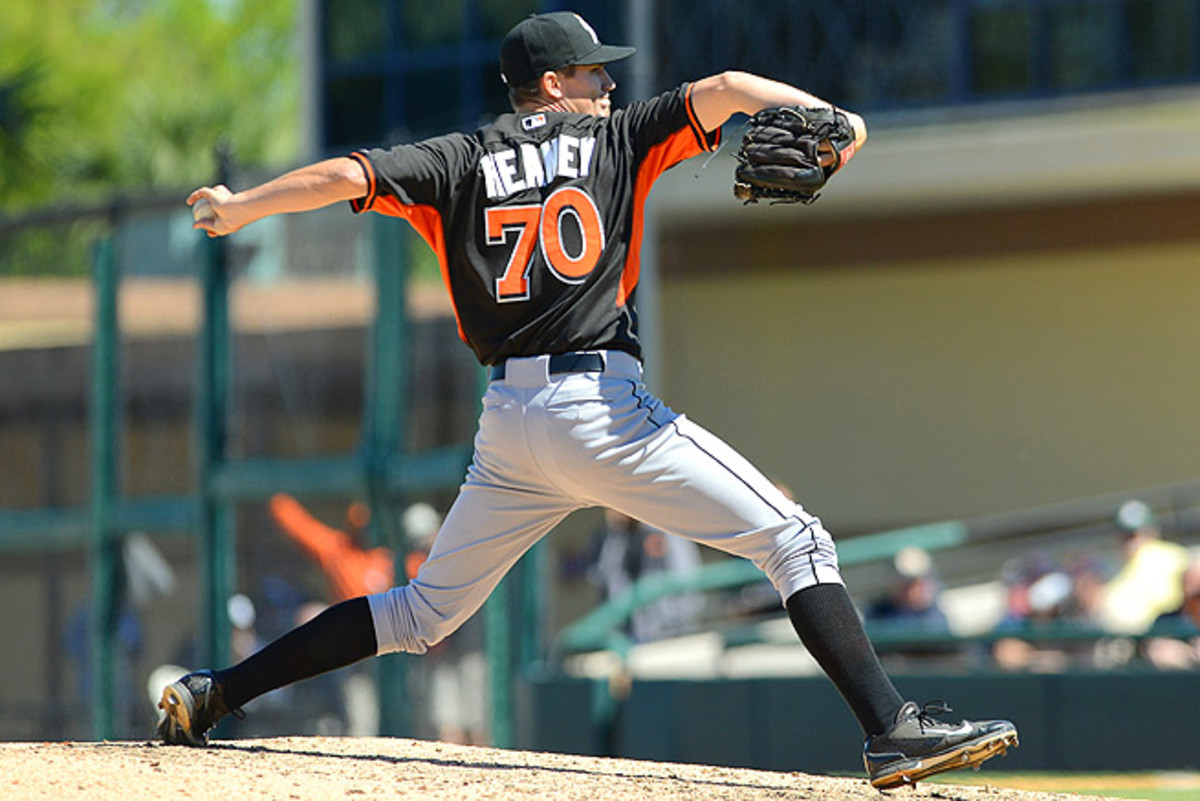 Once he gets the call, he won't be going back down to the minors unless he struggles significantly and unpredictably. Heaney projects as the No. 2 starter of the future behind Fernandez in the Marlins' rotation, and it appears that future is set to begin very soon. Expect a Heaney promotion sometime in June, potentially as early as this weekend or next week. His career high in innings is 95 1/3, so the Marlins could cap his innings, especially if they fall out of the playoff race as the season progresses. Still, he can be a high-impact pitcher in all fantasy leagues. If for some reason he's still available in yours, stash him right now.
Russell is expected to soon return to Double-A Midland, where he started the season. With the A's among the best, if not the very best, teams in the league, Russell may not factor into their plans this season. Jed Lowrie has struggled at the plate this year, hitting .232/.331/.359 in 258 plate appearances, but he has played strong defense, and that's far more valuable to the A's given their roster makeup. Russell probably won't factor into fantasy leagues this season, but he'll be among the hottest prospects entering 2015.