Pierzynski close to joining Rangers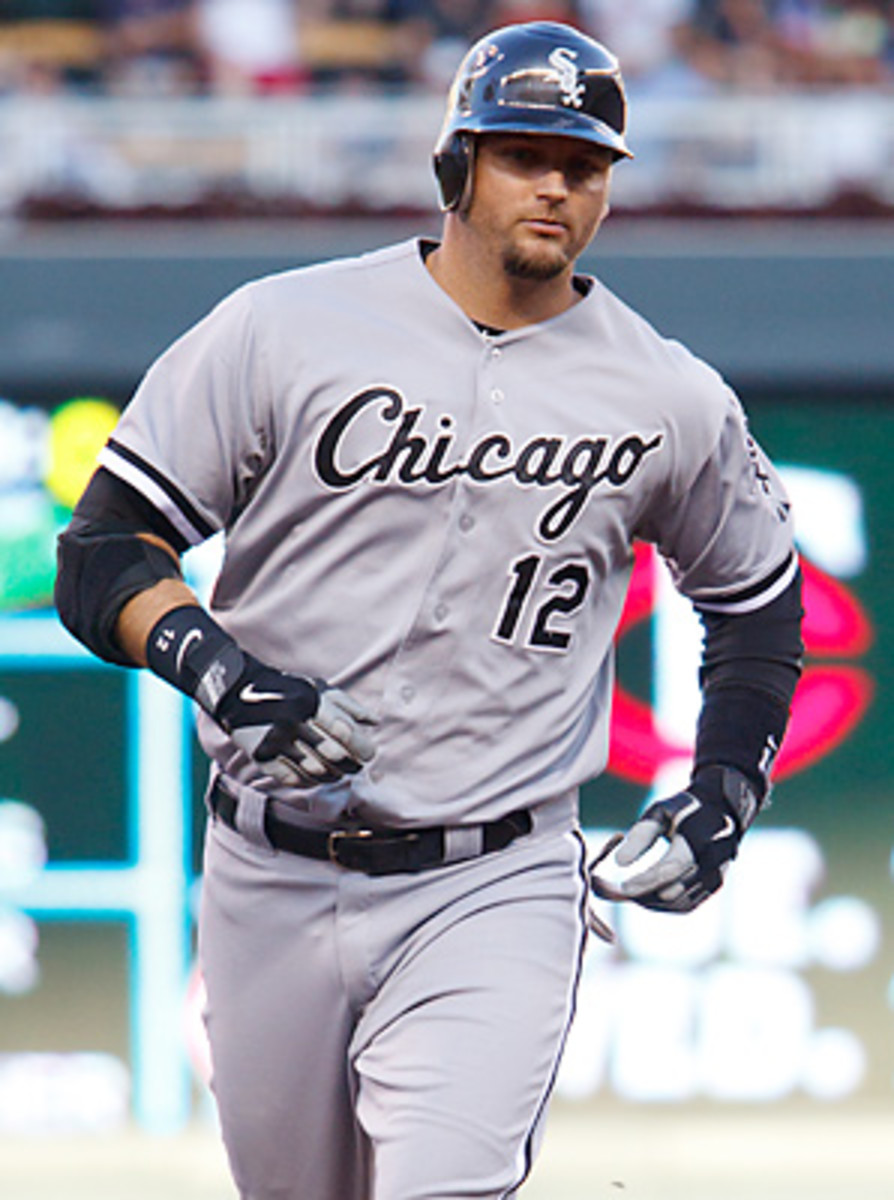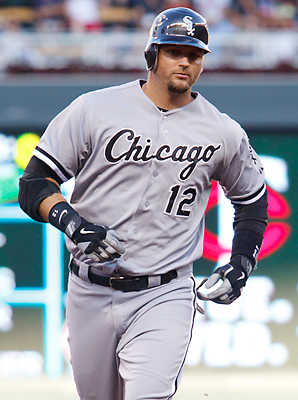 Free agent catcher A.J. Pierzynski has passed a physical, clearing the way for a one-year deal with the Texas Rangers.
A person familiar with the deal said Pierzynski had a physical Friday and everything was OK. The person spoke on condition of anonymity because the Rangers had not added Pierzynski to their 40-man roster.
With the Major League Baseball office closed for Christmas, the roster move won't be made until at least next week. The Rangers don't have an open spot on their 40-man roster after claiming left-handed reliever Jeff Beliveau on waivers from the Chicago Cubs earlier in the day.
The deal for Pierzynski comes after the Rangers lost catcher Mike Napoli in free agency.
Pierzynski, who turns 36 later this month, hit .278 with a career-high 27 homers and 77 RBIs, matching a career best, in 135 games for the Chicago White Sox last season.
Still, Pierzynski was left off the AL All-Star roster by Rangers manager Ron Washington when the final selections were made last summer. Washington chose Minnesota's Joe Mauer for the final catcher's spot.
At the time, Washington said he considered Pierzynski "a winning player" and that he felt "really bad" about him not have room for him on the All-Star roster.
Pierzynski's response when he was snubbed was, "If he felt that bad, he would have put me on the team. ... He had an opportunity to do it. He didn't do it."
Now Pierzynski will have a chance to be a starter for the Rangers, who need catching after Napoli left. They also need some left-handed power after losing All-Star slugger Josh Hamilton in free agency to the Los Angeles Angels last week.
Pierzynski is a .284 career hitter in 1,629 games with the White Sox (2005-12), San Francisco (2004) and Minnesota (1998-2003). He was part of a World Series championship team with the White Sox in 2005.
Texas acquired catcher Geovany Soto in a trade from the Chicago Cubs at the end of July, and he hit .196 with five homers and 25 RBIs in 47 games last season as Napoli's primary backup.
Pierzynski could also play some games as the designated hitter. Pierzynski caught 121 games last season.
Soto became a free agent when the Rangers didn't agree to a contract before a deadline earlier this month. But he eventually agreed to a $2.75 million, one-year contract, a more than 20 percent decrease from his $4.3 million payroll last season.
Napoli, who also played first base, hit .320 with 30 homers and 75 RBIs when Texas its second straight AL pennant in 2011, then slumped to a .227 average with 24 homers and 56 RBIs this year. His on-base percentage dropped from .416 to .343, but he still became a first-time All-Star after being selected as a starter by the fan vote.
Boston reached a $39 million, three-year deal with Napoli at the start of the winter meetings more than two weeks ago. But that deal hasn't been finalized yet while the Red Sox address their concerns about his health.
Beliveau made his major league debut with the Cubs in 2012, going 1-0 with a 4.58 ERA in 22 relief appearances. He spent the remainder of last season with Triple-A Iowa, going 4-5 with a 3.89 ERA over 37 games.
The 25-year-old lefty, originally selected by the Cubs in the 18th round of the 2008 draft, was designated for assignment on Dec. 12 when the Cubs signed third baseman Ian Stewart.