Indians flexing muscle with Belle bobblehead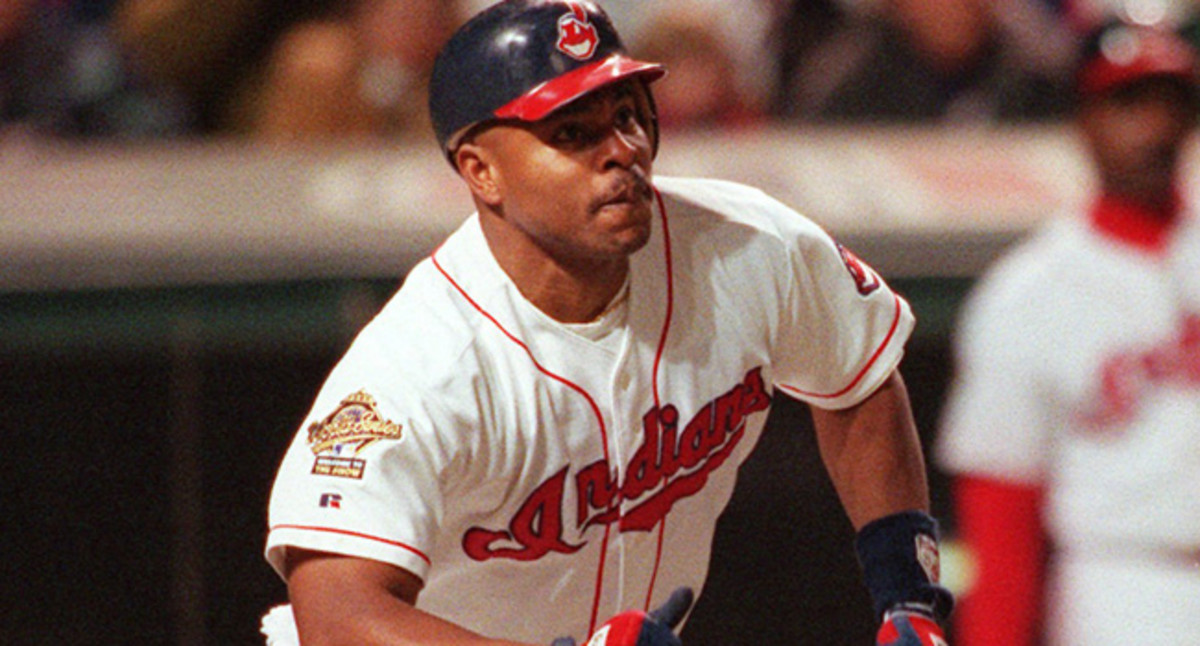 CLEVELAND (AP) -- Albert Belle will flex his muscles for the Indians one more time.
The club is honoring Belle, once the most menacing hitter in baseball, with a bobblehead night promotion on June 1 against Tampa Bay. The bobblehead of Belle is of him flexing his right arm and pointing at his biceps - the pose he famously struck in the 1995 playoffs against Boston. In that series, Red Sox manager Kevin Kennedy asked the umpires to check Belle's bat, believing it was corked.
After Belle was cleared, he flexed and pointed at his biceps while yelling at Kennedy from Cleveland's dugout.
Belle had been estranged from the Indians for many years. He visited the club at spring training last year and in Cleveland, and the Indians are hoping to continue their relationship with him. Belle hit 242 homers in eight seasons with Cleveland.
With a powerful bat and equally combustible attitude, Belle was feared by opposing pitchers and anyone who crossed him. A five-time All-Star, he had a .295 career average for Cleveland, the Chicago White Sox and Baltimore.
In '95, Belle batted .317 and led the AL with 50 homers, 52 doubles and 121 RBIs. Batting cleanup, he pushed the Indians to 100 regular-season wins and their first AL pennant since 1954. He finished second in AL MVP voting to Mo Vaughn.
Trouble seemed to follow Belle. While with the Indians, he chased away kids who threw eggs at his house after he didn't give them candy on Halloween. After a strikeout, he smashed the thermostat off the clubhouse wall, and once threw a ball and hit a photographer.
Belle left Cleveland after the 1996 season, signing as a free agent with the White Sox. He was forced to retire after the 2000 season while with the Orioles because of a hip injury.