Jeter participates in on-field running drills for first time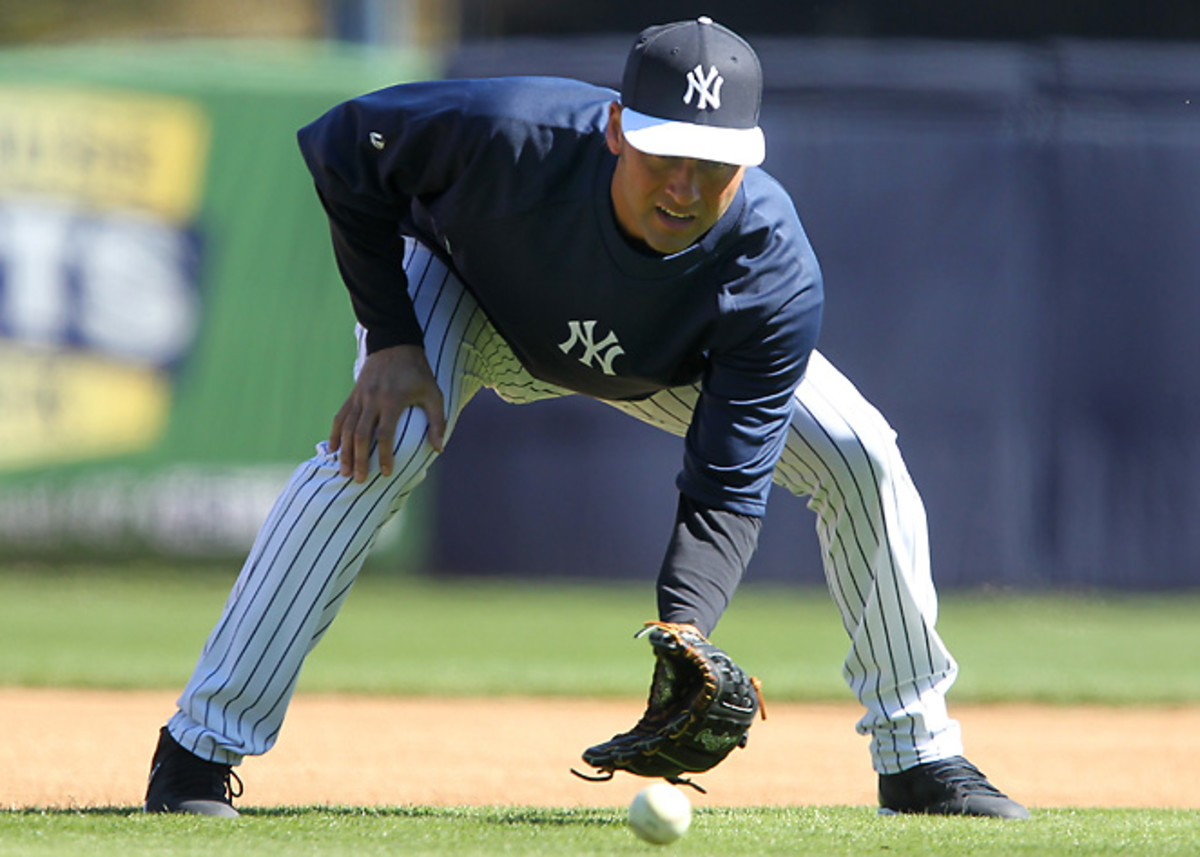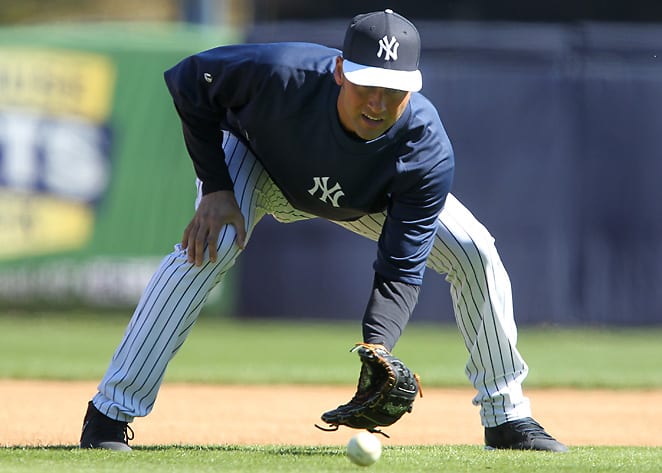 TAMPA, Fla. (AP) Yankees captain Derek Jeter practiced on-field running and agility drills for the first time since breaking his ankle last fall.
Jeter worked out at Steinbrenner Field on Saturday with players who didn't travel for the Yankees' spring training opener against Atlanta.
"It's a natural progression, but everything went good," Jeter said. "It went fine."
Jeter has been hitting and fielding grounders since the Yankees started full squad workouts last Monday. He had been running and stretching indoors.
"It's really nothing much different than what I was doing," Jeter said. "I was just at a different pace than everyone else. So while they're doing one thing, I don't want to be doing something else."
The 38-year-old broke his left ankle lunging for a grounder in the AL championship series opener against Detroit on Oct. 1 and had surgery a week later. He expects to be ready for opening day against Boston on April 1.
Jeter had a resurgent season in 2012, leading the American League with 216 hits and batting .316 with 15 homers and 58 RBIs. He first injured his ankle in mid-September and fouled balls off his foot several times after that.
Jeter and his teammates who stayed in Tampa didn't drink the water at the ballpark. Residents have been told to boil water after a power problem Friday at a local water facility.
Signs were posted in the clubhouse and throughout the ballpark saying "Do Not Drink The Water" along with procedures on boiling water.
Bottled water in a cooler replaced the normal water bucket in the dugout. Players and staff were alerted to the situation by text message Friday afternoon.
Notes: RHP Phil Hughes (bulging disk) said he will start working out in a pool Sunday. He could resume throwing in the next few days. ... Closer Mariano Rivera (knee surgery) said he could throw batting practice for the second time on Monday. ... Yankees minor league RHP Nick Goody sprained his ankle Friday in a multi-vehicle car accident and is using crutches.