David Wright named New York Mets captain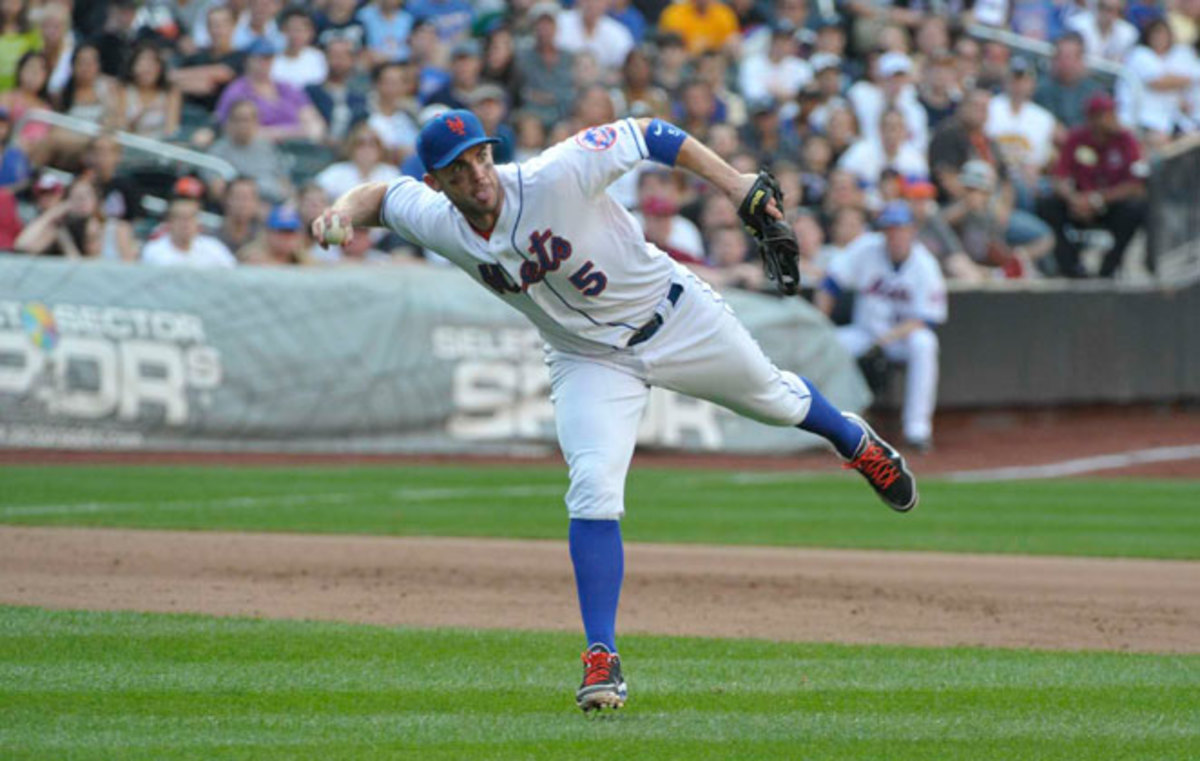 PORT ST. LUCIE, Fla. (AP) As the newly appointed team leader, David Wright has already made his first decision: He won't wear the captain's `C' on his New York Mets jersey.
"I don't necessarily like to stick out too much," Wright said Thursday. "I think the uniform is uniform for a reason. I think that everybody is kind of in agreement that we're going to do without."
The Mets officially made Wright the fourth captain in team history. The third baseman joined Keith Hernandez, Gary Carter and John Franco as Mets to be appointed captain - Franco was the last player to hold the honor in 2004.
"This is probably one of the proudest days of my career so far," Wright said. "I think to be viewed in this light both by ownership, by Sandy and the front office, by the coaching staff and probably most importantly by the players, is a great deal to me."
The Mets made another announcement, too, saying Jonathon Niese would be their pitcher on opening day.
The 30-year-old Wright is a six-time All-Star and the team's career hits leader. He signed an eight-year, $138 million deal with the Mets in the offseason that extended his contract.
Wright is currently sidelined by a rib strain and isn't certain that he'll be able to play on opening day. The Mets start the season April 1 at home against San Diego.
Wright became just the third active captain in the majors, along with Yankees shortstop Derek Jeter and White Sox star Paul Konerko.
Mets general manager Sandy Alderson said Wright was the ideal candidate.
"I think this is a recognition of his de facto leadership," Alderson said. "Leadership is a funny thing, but it's largely a product of two elements: professional expertise and personal character."
"If you don't have the professional accomplishments, you don't have the credibility. And if you don't have the personal qualities, you don't have the respect leadership requires. There's no question David has brought both of those qualities to the table."
Mets chief operating officer Jeff Wilpon said the decision essentially was made when Wright signed the contract that will extend his stay with the Mets.
"When you commit that kind of money and resources that we have to a guy like this, you want to make sure he's a leader, and he has proven to be that," Wilpon said. "He's easygoing, but he has a way about him that he gets his point across. He gets to expand upon that with the players."
"I think he's a special guy. I don't know what words you can
put, he's just special. He's always been a special kid," Wilpon said.
Wright was a first-round pick by the Mets in the 2001 draft. He made his major league debut in 2004 and now prepares
for his 10th season, owning a .301 career average.
Manager Terry Collins said he spoke to Alderson and the front office about appointing Wright as the captain after his contract extension. Wright didn't want the distinction unless his teammates endorsed him for it, though.
"We think it's an honor few people get in the game, and certainly it's deserving," Collins said. "He's not only the face of the organization, but I thought this past winter when he made the commitment he wanted to be a New York Met forever, it was the right time."
The Mets also decided it was time to recognize Johan Santana probably won't be ready for the start of the season. Instead, Niese will be on the mound.
Alderson said he was not ready to say Santana will begin the season on the disabled list, but "it's extremely likely."
Niese has given up just one earned run in three exhibition starts, allowing six hits over 12 1-3 innings. He has walked five and struck out seven.
"Jonathon has pitched great," Alderson said. "He has matured
tremendously over the last couple of years and very definitely
deserves the chance to start opening day, and I'm looking forward to seeing him on the mound."
Niese was 13-9 with a 3.40 ERA last year.
The left-hander knew it was a possibility he would be chosen to start the opener, but it wasn't official until Thursday afternoon when he was pulled into Collins' office.
"I think I've put a lot of hard work into becoming a starting pitcher, and to become the opening day starter, it means a lot," he said.