Mets' Johan Santana likely to miss season with torn shoulder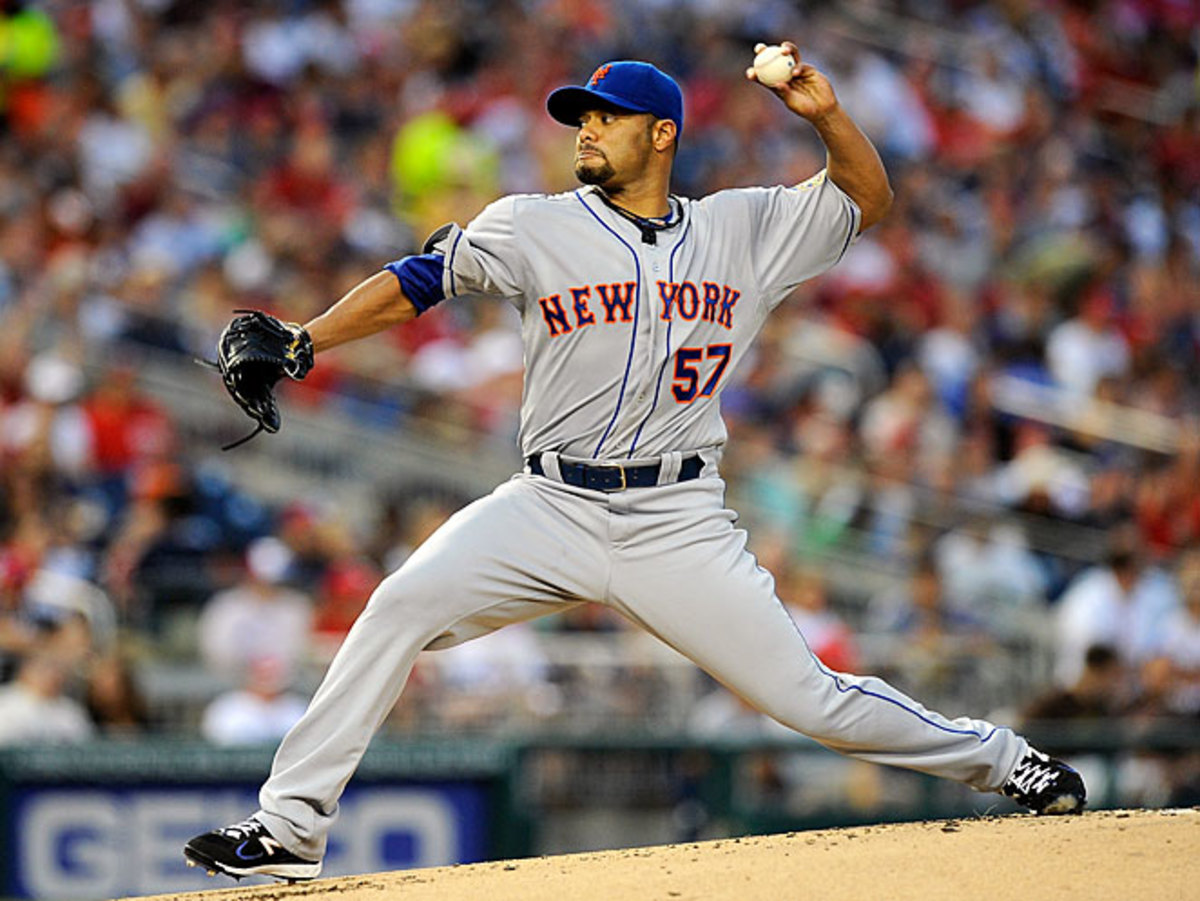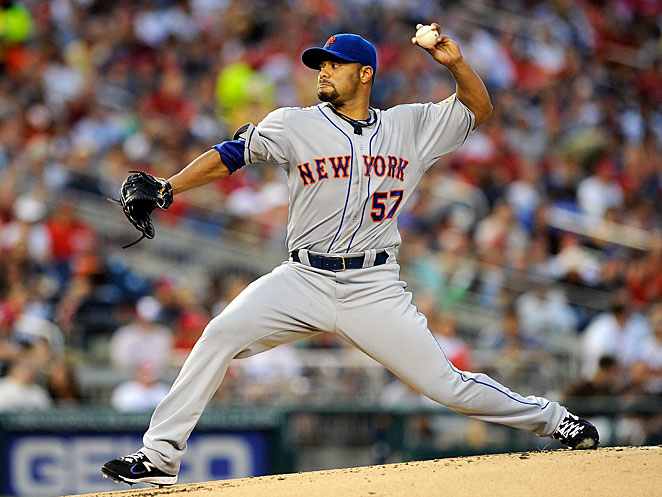 NEW YORK (AP) -- Johan Santana's left shoulder has failed him again. Now he must decide if he has the stomach for another grueling comeback.
After all that arduous rehab work, all those long hours in the training room and on back fields in lonely Florida, Santana probably will have to endure it all again if he wants to resume his major league career.
Even then, a successful return is no sure thing.
Either way, he may have thrown his final pitch for the New York Mets.
The team said Thursday that the two-time Cy Young Award winner probably has re-torn the anterior capsule in his left shoulder and likely will need a second operation that would sideline him for the entire season. Santana missed 2011 following his first shoulder surgery.
"I am not a doctor, nor am I a medical historian, but these injuries are very difficult to recover from after one surgery, and I'm not sure what the history is of recovery from a second more or less identical surgery," general manager Sandy Alderson said on a conference call.
New York owes the 34-year-old left-hander $31 million more as part of the $137.5 million, six-year deal he signed before the 2008 season, and Alderson said the remainder of the contract is not covered by insurance.
Santana had surgery on Sept. 14, 2010, and did not make it back to the majors until last April 5. He went 6-9 with a 4.85 ERA in 21 starts last year and threw the first no-hitter in franchise history on June 1 against St. Louis.
Santana threw a career-high 134 pitches that night in his second consecutive shutout, but was 3-7 with an 8.27 ERA after that, including 0-5 with a 15.63 ERA after throwing eight scoreless innings against the Los Angeles Dodgers on June 30.
He went on the disabled list for three weeks because of a sprained ankle and didn't pitch after Aug. 17 because of lower back inflammation.
Santana hasn't pitched in any exhibition games during spring training because of arm weakness, and he threw his last bullpen session in early March without the team's permission.
"We don't know when it happened, how it happened," Alderson said. "But what we do know is that at some point symptoms appeared and they worsened rather than improved."
Peter Greenberg, the pitcher's agent, said Santana didn't have any comment yet.
Alderson said an MRI in New York on Wednesday with Dr. David Altchek showed the probable re-tear, and that noted orthopedists Dr. James Andrews and Dr. Lewis Yocum concurred with the diagnosis on Thursday after reviewing the MRI.
"Johan will remain in New York over the Easter weekend to decide on next steps," Alderson said. "A second surgery is a strong possibility. If this diagnosis proves to be correct, I think in all likelihood Johan will be lost to the Mets for the season."
Santana is 45-34 with a 3.18 ERA for the Mets after going 93-44 with a 3.22 ERA in eight years with the Minnesota Twins. He won the AL Cy Young Award in 2004 and 2006.
He is owed $25.5 million this year in the final guaranteed season of his $137.5 million, six-year contract, and $5.5 million of this year's salary is deferred at 1.25 percent compounded interest until June 30, 2020. The Mets hold a $25 million option for 2014 with a $5.5 million buyout, and the buyout also is deferred.
Alderson said the Mets may have insured earlier years of the contract and that it is not unusual to choose not to insure the final season.
Coming off four consecutive losing seasons and four straight years of declining attendance, the Mets traded reigning NL Cy Young winner R.A. Dickey to Toronto for a package of prospects during the offseason. New York's remaining rotation includes left-hander Jonathon Niese and righties Matt Harvey, Dillon Gee, Jeremy Hefner and Shaun Marcum, who has been sidelined since March 16 because of a shoulder impingement and neck discomfort.
Niese will start the season opener Monday against San Diego, an assignment that almost surely would have gone to Santana if healthy. Hefner will take Santana's place in the rotation, and Marcum is scheduled to start the sixth game of the season against Miami.
Alderson claimed Santana's injury will not lead the Mets to rush 22-year-old right-hander Zack Wheeler, their top pitching prospect, to the majors.
"We will bring him up when he is ready," Alderson said. "No immediate need will impact that."
In addition to the money owed Santana, the Mets reached an offseason settlement with free-agent bust Jason Bay and released the pricey outfielder after three unproductive seasons. Bay and Santana account for roughly $42 million of New York's 2013 payroll, which will be about $90 million on opening day.