White Sox send outfielder Dayan Viciedo to 15-day DL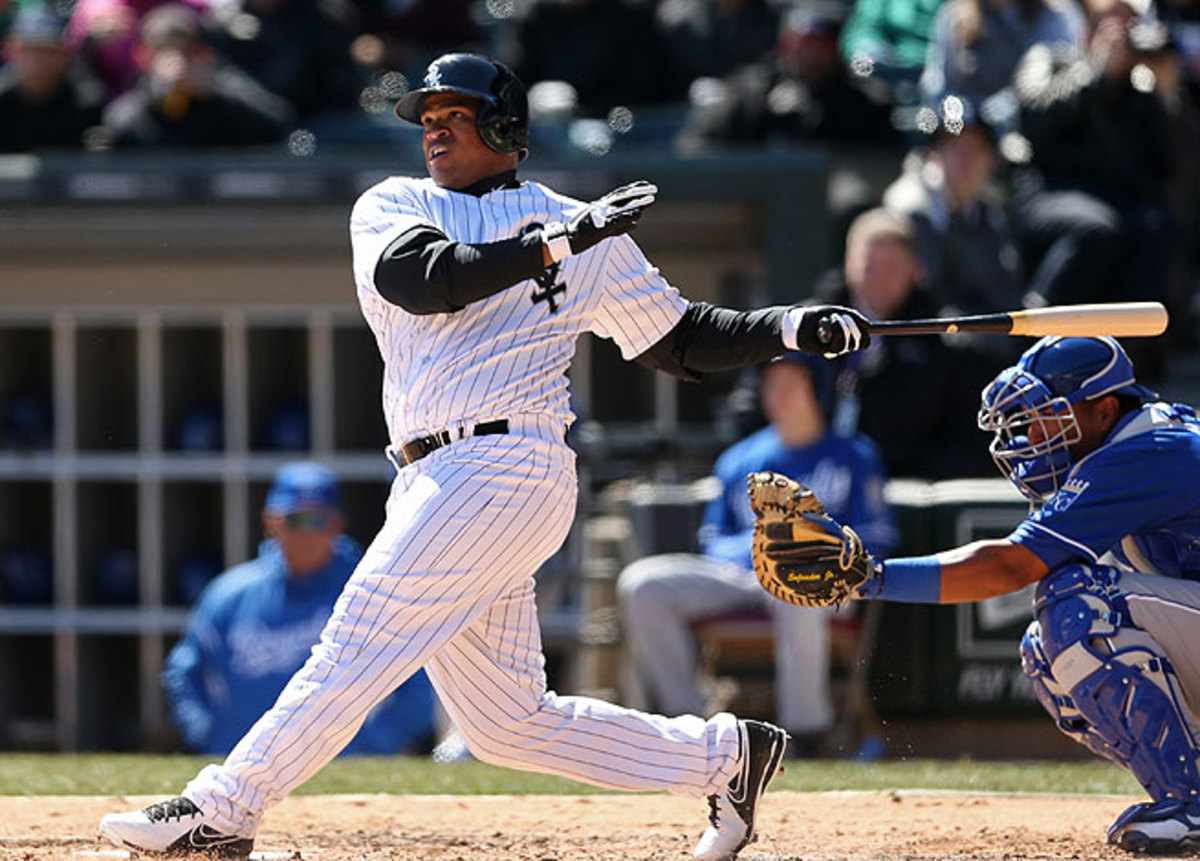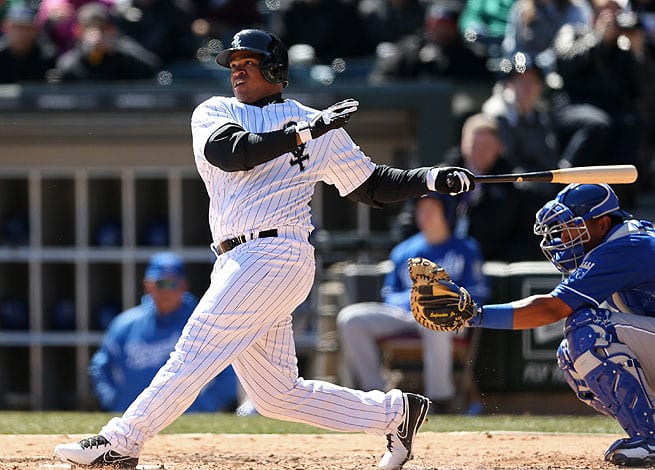 CHICAGO (AP) -- The Chicago White Sox are hoping outfielder Dayan Viciedo will be able to return relatively quickly after he strained his left oblique.
Viciedo was placed on the 15-day disabled list on Saturday.
"We're hoping it's two weeks,'' White Sox manager Robin Ventura said. "Sometimes those can be longer. He doesn't necessarily have a patient or deliberate swing. It's a violent swing. That's the other thing. You let him go back out there and swing and it will probably be worse. You see people down for a long time.''
Viciedo was injured while batting in the eighth inning at Toronto on Thursday, and the roster move was made retroactive to Friday. He is batting .229 (11 for 48) with two homers and five RBIs in 13 games.
"It's very disappointing, but those are some of the things you can't control,'' Viciedo said through a translator. "I'm going to work to get better so I can help the team as soon as possible.''
White Sox general manager Rick Hahn said Viciedo will refrain from baseball activities for about a week, then may begin a rehabilitatio assignment in the minor leaguers.
"It may take a little bit longer than the 15 days, but we'll see how quickly he gets back to normal in these first seven before we decide on that,'' Hahn said.
Outfielder Blake Tekotte was recalled from Triple-A Charlotte, where he began the season on the disabled list with a strained left hamstring. He was 0 for 2 Friday against Gwinnett in his season debut.