Baseball is smart to not rush expanded instant replay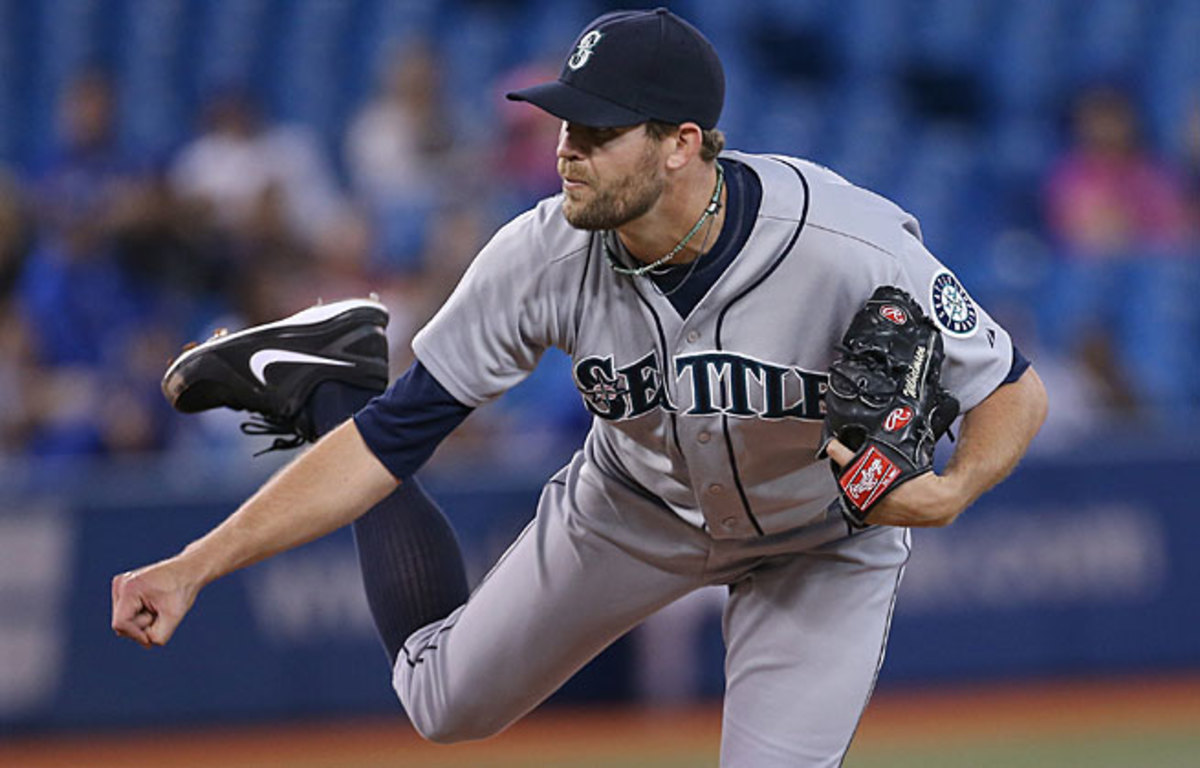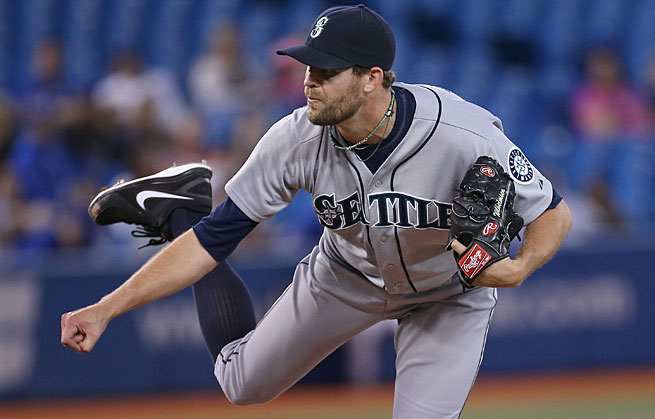 NEW YORK -- Last week, a committee led by two future Hall of Fame managers, Joe Torre and Tony La Russa, and legendary Braves executive John Schuerholz made a presentation of ideas at the owners' meeting about MLB's consideration of expanded replay. While commissioner Bud Selig called it "a thoughtful presentation," he also said, "There's a lot of work to be done," and, in fact, nothing was decided upon.
Regarding the prospect of expanded replay being implemented for 2014, Torre, the executive vice president of baseball operations, said, "We're hopeful," but added, "We're not going to send something out there just to meet a deadline as opposed to trying to get the best possible way to do this."
Torre's approach is the right one. Many fans will argue that this long replay study should have started years ago so that it would already be in place, and they're right. Baseball is years behind where it should be. But it's also good for the league to not make a knee-jerk reaction and rush a system just because of some recent on-field events. That the past can't be changed doesn't mean baseball should rush the future. The replay system itself won't be as easily reviewed and corrected as plays on the field will be, and a hastily and poorly concocted replay expansion could jeopardize the trust in and acceptance of the system.
Baseball deserves some credit for not rushing the installation of something this year after Selig said "we'd better" have more replay for 2013. Selig himself acknowledged his own opinion of replay has "evolved," which is a good thing because as recently as July 2012 he said, "The appetite for more replay is very low."
Selig said last Thursday, "I'm not going to make any time predictions today," but at least it was heartening to hear that the replay plans under review are comprehensive.
JAFFE: Expanded replay coming to a ballpark near you
"We're considering much more than the trap play and fair-or-foul," Torre said, adding that only balls and strikes were (rightly) off-limits for replay review.
There are a lot of issues regarding the technology, cost and implementation of expanded replay that still need to be sorted out. Will only TV cameras be used or, perhaps, will tennis' Hawk-Eye system be used for line calls? Will replay be handled at the league office rather than by on-field umpires (so as to prevent another fiasco like the one in Cleveland with Angel Hernandez)? If so, that's a costly technological endeavor. If not, then the on-field umpires need training to be equipped to review all the plays they'll be dealing with. Will managers challenge plays and, if so, will they throw a bean bag from the dugout or jog onto the field?
JAFFE: The seven worst things about the blown call in A's-Indians game
And once a play is reviewed, there are questions in the game. What if, for instance, there is a runner on first base and a ball hit down the rightfield line is initially ruled foul, but replay proves it was fair. What base is the batter awarded? How about the runner who was already on base? There will necessarily be a judgment call made whether the rightfielder would have cut the ball off for a single or whether it would have rolled to the wall. Should fair/foul calls down the line be akin to a ground-rule double with an automatic two-base award? Such are the intricacies of calls on the field that need to be worked out.
The sport and its fans deserve an expanded replay system that will minimize the number of controversies that distract from the sport, especially since we know the necessary technology exists. Ideally, it's in play for next year, but at least we know the league is taking the issue seriously and wants to get it right.
Line Drives
? The Blue Jays (briefly) kick-started their offense last week while winning four straight games and becoming the first team this season to score double-digit runs in three straight games.
The outburst coincided with a lineup shift. While struggling to replace the injured Jose Reyes in the leadoff spot, manager John Gibbons just shifted everybody up a place in the order, so Melky Cabrera moved from the 2-hole to No. 1, while Jose Bautista and Edwin Encarnacion inched up from 3-4 to 2-3. Gibbons deserves credit for moving Bautista to a spot where he'll get on base more and for discarding the antiquated notion that a 2-hole hitter should be a batsmith able to sacrifice and hit-and-run.
"We just bumped everybody up with the thinking to get Bautista and Encarnacion to the plate in the first inning," Gibbons said. Though Gibbons said sabermetrics was not on his mind, he inadvertently got halfway to a more optimal lineup. Sabermetric theory states that the No. 2 hitter is more important than the No. 3 hitter, because he'll have more plate appearances over the course of the season, and Bautista is excellent at getting on base. Gibbons could have improved his lineup further, according to sabermetrics, by leaving Encarnacion in the No. 4 hole, which is the lineup spot that typically bats with the most runners on base.
? The Pirates' Jason Grilli, a first-time closer at 36 who is 17-for-17 in save chances, is a heartwarming story, but so too is his set-up man, Mark Melancon, who was a total bust for Boston last year. Not only does Melancon have 15 holds and a 0.78 ERA in 23 innings, but also he has done so in some seriously high leverage situations.
This season Melancon is second only to Arizona's David Hernandez for most batters faced in "close and late" situations -- and usually doing so against an opponents' heart of the order by virtue of pitching in the eighth inning (for reasons explained here).
? One of baseball's best comeback stories belongs to Indians starter Justin Masterson. A year after his ERA (4.93) and WHIP (1.45) were among the majors' 10 worst, he is now 7-2 in 10 starts, with a 2.83 ERA, 1.13 WHIP, a career-best 9.1 K/9 and two shutouts that puts him in a share of the big league lead with the Cardinals' Adam Wainwright.
? Braves rookie Evan Gattis, a backup catcher and outfielder, is more than proving his worth in a reserve role. He is 3-for-5 with two homers and a double as a pinch hitter. He smacked a two-run homer in the eighth inning on Saturday to turn a 1-0 deficit to the Dodgers into a 2-1 win for Atlanta.
? On Sunday, Los Angeles TimesAngels beat writer Mike DiGiovanna wrote on Twitter, "Just once, I'd like to tweet, 'Joe Blanton took a no-hitter into the second inning.'" Through nine starts, that hasn't been the case, as Blanton is 0-7 with a 6.62 ERA and 1.97 WHIP.
Three Up, Three Down: Divisional Strength
With a quarter of the season in the books, we're starting to get meaningful impressions of how the divisions stack up against one another, and, no surprise, it's the AL East that ranks on top with the AL West bringing up the rear.
UP
1. AL East
The AL East has four teams with winning records and positive run differentials, and overall the division beats up on everyone it faces: 30-24 against the AL Central, 22-17 against the AL West and 13-6 in interleague play; it even has a winning road record at 57-49.
2. NL Central
The NL Central has three clubs (Cardinals, Reds and Pirates) looking like contenders while the Cubs' actual record (18-25) is three games worse than their Pythagorean record because they are underachieving on their -3 run differential.
3. AL Central
The Twins, who are tied for last place, entered play last Saturday with a zero run differential for the season, which shows how tightly packed this division is, with all five teams within six games of one another. The Central has the third-best divisional run differential (+70) and third-best divisional winning percentage (.510).
DOWN
4. NL West
The NL West has a winning record against both league counterparts -- 26-19 against the East, 22-19 against the Central -- but its overall run differential is poor (+2) and it's also the luckiest division (with the best record in one-run games at 38-31).
5. NL East
The NL East is top heavy, with Atlanta and Washington as stalwarts, New York and Miami as clear also-rans and Philadelphia stuck in the middle, trying to make up its mind. This division has the worst winning percentage (.454)
6. AL West
For at least as long as Oakland is plagued by injuries, this division will be Texas and then everybody else. The AL West has losing records against everyone: AL East (17-23), AL Central (22-33) and the NL (5-8) and the second-worst winning percentage (.457).
Trend to track: Attendance
Attendance across the majors has risen each of the last three seasons, with an average of 30,806 fans clicking the turnstiles in 2012. So far in 2013, however, that has fallen 5.3 percent to 29,185 per game -- not that Commissioner Selig is worried at all.
"We've lost more games [to postponements] already than all of last year," he said last Thursday. "We played a lot of games in weather that was really bad, painfully bad. I'm still optimistic that we can pick up a lot. We have a lot of games to make up. So at this point in time, the weather has been so bad that I'm not overly concerned. It's too early."
This handy chart at Baseball-Reference.com tracks the year-over-year attendance changes by comparing the attendance over the same number of home dates this season as last season. (Comparing weather in April 2013 to April 2012 is still rough, of course, but it's better than comparing April '13 to all of '12.) It does not, however, account for at least one important attendance variable, which is the number of weekend vs. weekday home games.
Still, it's the best gauge we have at our disposal, and it shows that 12 teams have seen increases in attendance and 18 have had decreases. Importantly, three of the teams with increases and five of the teams with decreases are showing changes of less than 1,000 fans per game, which is easily reversible.
Weather hasn't been the only issue, either. The Red Sox and Phillies -- both of whom had consecutive sellout streaks into the hundreds until April for Boston and last August for Philadelphia -- started to show some decline corresponding to on-field regressions last year. Also, the Marlins have shown a decline of more than 10,000 fans per game thanks to their offseason firesale and the typical decline associated with the second year of a new ballpark.
Some teams, however, have had strong upward movement: the Nationals, Blue Jays, Orioles Dodgers, Angels, Braves and Padres are all showing improvements of 2,500 fans per game or more; only San Diego didn't have either a great 2012 season or an active offseason.
Another side of . . . Tom Wilhelmsen, Mariners closer
There are seven closers with at least 10 saves who are still perfect in converting opportunities, and surely none remains as anonymous as Seattle's Wilhelmsen. The 6-foot-6 righthander was out of affiliated baseball and didn't throw a minor league pitch from the end of the 2003 season until the start of 2010, six years in which he worked as a bartender back in his native Tucson, Ariz., and backpacked around Europe and the U.S. until starting to get back into the game with a local independent team in '09.
Just as the subjects of Homer's epic poems had an always-appearing appositive -- such as Athena, the grey-eyed goddess -- so too is Wilhelmsen likely to be known as "Tom the Bartender," and after even a short conversation, it's easy to see why he's a perfect example of the friendly neighborhood bartender. He recently poured (non-alcoholic) drinks for fans during a visit to the MLB Fan Cave.
Wilhelmsen reached the majors in 2011, assumed the closer's job midway through '12 (finishing with 29 saves) and so far this year is 11-for-11. In 18 innings this season he has allowed just one earned run, for a 0.50 ERA, while holding opponents to a .100 batting average after emphasizing a changeup in addition to his upper-90s fastball and curve.
"We get home after a game, I'll sit with my wife and say, What are we doing?" he said in reflection of his journey. "But this is what we're doing, so it's not like a big shock anymore, but it's still a blessing."
Wilhelmsen's passion is travel, and he maintains a map on his iPad with "pins all over the place" of where he wants to visit next, noting that Croatia and Portugal are atop the priority list for now. He and his wife, Cassie, didn't travel this winter after welcoming their first child, a daughter named Hahna, last August. But before his re-entry into baseball, Cassie accompanied him on most of his backpacking trips. Asked for his favorite destinations, Wilhelmsen named Zion National Park in southern Utah No. 1, with Yosemite and Big Sur as close runners-up.
The final out
As if further evidence were needed that signing 30-something hitters to nine-figure contracts is a bad idea, check this: The Angels have the third-worst in baseball despite having signed sluggers Josh Hamilton and Albert Pujols in the past two offseasons, while the two best records belong to the Rangers (.659) and Cardinals (.651), the clubs that let Hamilton and Pujols leave.