A national treasure: Wrigley Field turns 100 years old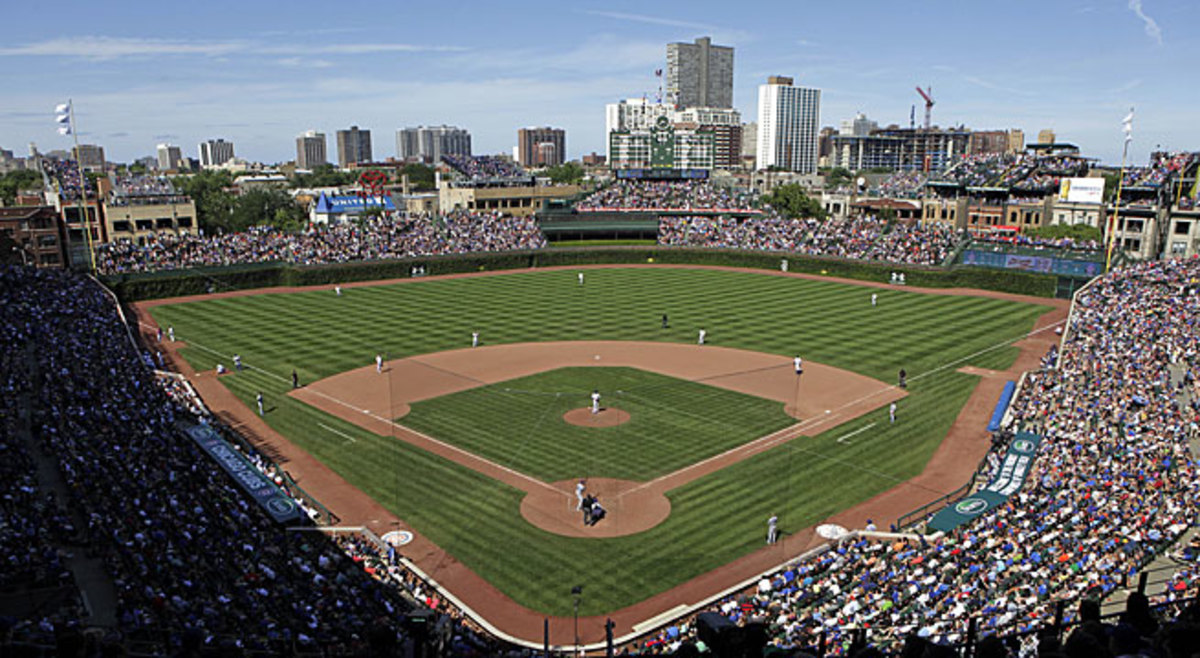 The chunky centerfield scoreboard at Wrigley is more important than the actual score it tracks. To sit in the bleachers on a warm summer day is a quintessential American experience, like walking the National Mall, hiking Yellowstone or driving the Pacific Coast Highway. It's like being strapped into a wooden roller coaster: You are surrounded by strangers but bound like brothers by the atmosphere and the excitement that awaits. The chicken-wire basket that rings the brick outfield wall is the equivalent of a "Keep Your Hands Inside the Car" warning. It was installed to prevent Bleacher Bums from spilling objects onto the field -- themselves included. And so you wind up with another of Wrigley's quirks: home runs that are neither inside-the-park home runs nor home runs that clear the outfield wall.
That Wrigley could stand for a century without a single postseason clincher has come to define the ballpark nearly as much as the bittersweet and Boston ivy that climb the brick outfield wall. And yet Wrigley thrives without a championship team. It thrives because it is, literally and figuratively, part of our collective neighborhood.
Wrigley, man-made and hardly majestic, has become a humble neighborhood park that deserves as much care. Its swaths of green, from the grass to the ivy to the shrubbery that serves as the batters' eye to the hue of the bleachers, the seats and the scoreboard: We are lucky to have it. And if we are really lucky we will see the same fortune that Roosevelt wished for our sequoias and our streams: Wrigley Field will be there for our children's children too.