David Ortiz on keeping one foot in batter's box: 'I call that bulls---'
Boston Red Sox DH David Ortiz was critical of Major League Baseball's new pace of play rules when speaking with the media Wednesday.
Among the changes announced last week is a rule that requires the batter to keep one foot in the batter's box after a pitch, with a few exceptions. 
"It seems like every rule goes in the pitcher's favor," Ortiz said. "After the pitch you have to stay in the box? With one foot? I call that bulls---."
Ortiz did not seem to be entirely familiar with the details of the rules when asked for his opinion. "Is that new?" he asked. 
Batters will be allowed to step out of the box if they swing at a pitch, are forced out of the box by an inside pitch, the pitcher leaves the mound or for a few other exceptions. 
• Alex Rodriguez: 'I think I'll be fine' without PEDs
Celebrities at Spring Training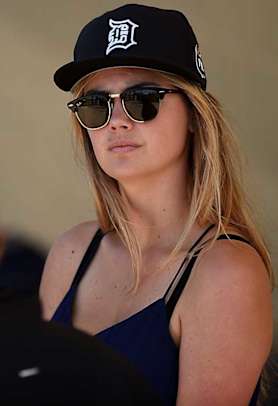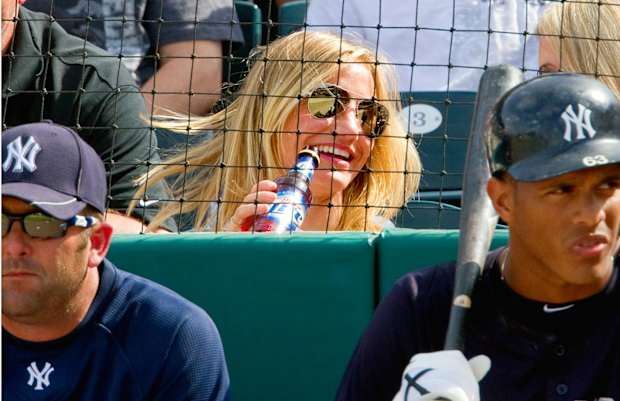 "They don't understand that when you come out of the box you're thinking about what the guy's trying to do," Ortiz continued. "This is not like you go to the plate with an empty mind. We're not doing it just for doing it. Our mind is speeding up. When I come out, I'm thinking, 'What is this guy going to try to do to me next?' I'm not walking around just because they are cameras all over the place and I want my buddies back home to see me."
Ortiz also said he was disappointed MLB enacted the rules without consulting players. 
• Cubs hire Manny Ramirez as hitting consultant
"They put the rules together but they don't talk to us," he said. "Why don't you come and ask questions first? And then we can get into an agreement. But just like, 'You've got to do this just because I say so?' Oh, buddy, it doesn't work that way."
Players who violate the rules will be fined $500, but no fines will be issued during spring training or the first month of the regular season. 
"I might run out of money," Ortiz joked. "I'm not going to change my game. I don't care what they say."
Fox Sports' Ken Rosenthal later reported that the first offense will trigger a warning, with the next four resulting in a "progressive fine." Rosenthal also reports that a player "can be suspended for just cause on his sixth offense if he displays 'willful disregard' of the rule."​
- Dan Gartland