Watch: Yankees DH Alex Rodriguez hits home run on 40th birthday
New York Yankees DH Alex Rodriguez hit a home run on his 40th birthday Monday night against the Texas Rangers. 
Alex Rodriguez is now the fourth player in major-league history to hit a home run as a teenager and as a 40-year-old. 
Rodriguez, on his 40th birthday, took Texas Rangers pitcher Matt Harrison deep in the sixth inning of Monday night's 6–2 Yankees win. Rodriguez joins Gary Sheffield, Rusty Staub and Ty Cobb as the only players to hit a home run before turning 20 and after turning 40. He now has six home runs on his birthday, the most all-time. 
Rodriguez took a fastball thrown low and away and lifted it over the rightfield fence. The ball left the bat at 102 mph and traveled 370 feet, according to MLB's batted ball data. 
Rodriguez's homer was his sixth in nine games since the All-Star break. He now has 24 on the season, his most since 2010.
Alex Rodriguez's Most Embarrassing Moments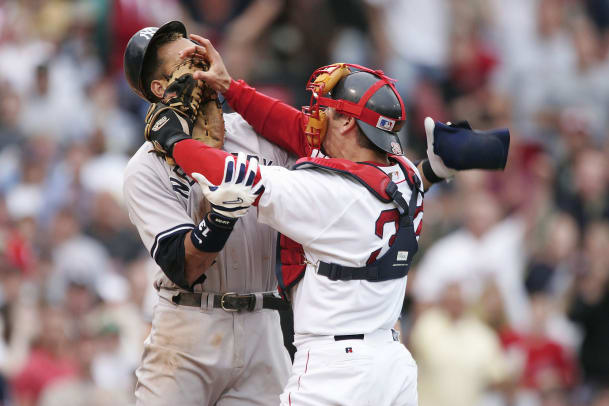 - Dan Gartland