Cubs bench players enjoying first-hand look as team chases historic finish
They're not the big-name stars who have carried Chicago to an NL Central title and made the Cubs the World Series favorite. But reserves like Albert Almora, Chris Coghlan and Tim Federowicz have their own special roles to play.
CHICAGO—A little after 3:30 p.m. on Monday, Tim Federowicz sat at his stall in Wrigley Field's home clubhouse, scrolling through his phone. He had a few minutes to spare before a 3:45 team meeting at the batting cage under a warm September sun, during which manager Joe Maddon would remind his Cubs to use the remainder of the regular season to work on shortcomings and burnish any rough edges before a potentially historic playoff run. Attendance was compulsory for anyone with a nameplate above his locker. That included the reserve catcher with 27 plate appearances all year—a guy who hadn't taken a swing in a major league game since June 12.
Being an ancillary character in whatever story the Cubs are writing is, naturally, something different than being a role player most anywhere else. Rarely do fourth catchers find themselves associated with the potential to end a 107-season World Series title drought. But being along for the ride is something different, too, than being a casual bystander. Federowicz has a role, and that role can earn him a piece of whatever the Cubs accomplish from here, and that means walking out to the cage to hear a message delivered to ascendant superstars and 28-year-old backups alike.
"We're just a big family," Federowicz said before the beginning of a three-game set with the Reds. "If we're all in the locker room or in the cafeteria before the game, we don't really talk much about who's playing, who's not playing, why they're not playing. We just kind of go about our days. The guys that are playing get ready to play the game and the guys that aren't get their work in early and try to stay out of their way. That's the way it goes."
The best team in baseball has multiple Cy Young Award and MVP candidates driving the train toward the postseason. The view from the caboose is not all bad, either, for the various supplementary talents and end-of-season callups on the Cubs' roster. The challenge for them is to remain mentally engaged for whatever drama may come, even if the chance of their being needed to play a crucial part is fairly remote.
"All my career I've been an everyday guy," said Albert Almora, a 22-year-old outfielder and Chicago's first-round pick in 2012. He has appeared in 39 games this season. "Then you come here and you know your role, you know what you have to do to help the team win. That's the thing. The constant is to win the game—you have to know your role and know what you're going to do to help your team that day. That's basically it."
Almora said this fresh off his batting practice session as part of the last trio of Cubs to take their cuts. He, Federowicz and infielder Munenori Kawasaki finished up a little after 5 p.m., biding time while the regulars got their work in and then hustling through their swings as the Cincinnati Reds began trickling out of the visitors' dugout for their warm-ups. But this is the trick, if there is one, to staying engaged: Dive headlong into a routine, and repeat it every day.
Hurting Harper among Nationals' concerns, but Washington still a threat to Cubs
For Almora, that means getting in his pregame work, whatever it may be, and then observing the first couple innings of game action. Then, when the third inning rolls around, he'll head to the new batting cages off the dugout and under the stands at Wrigley to swing the bat and get his hips loose. Once that's done, it's back to a seat on the bench to assess how that game is proceeding. "You come in here, you support your teammates, know what's going on in the game, know what's going on with the pitcher and how the game situations are unfolding," he said. "You just have to keep yourself ready—keep your body ready, keep your mind ready."
Federowicz's mind, meanwhile, is occupied by the needs and tendencies of the Cubs' own pitching staff. His routine usually involves an early arrival at the park and a visit to the weight room hours before first pitch, for weightlifting and running to preempt total inertia. Then it's out to help the pitchers with bullpen sessions, or to do long tossing to keep his arm ready. "During the game, I usually go down to the bullpen and get as acclimated as possible with the bullpen guys," he said. "At this point, my only role would be late in the game, if something were to happen. So I have to be ready to go in. I need to know these bullpen guys."
It is, he readily concedes, a lot of down time. But it just can't be idle time, or time spent concerned with playing.
"You have to embrace it," Federowicz said. "That's the biggest thing. You can't get upset if you're not in there. It could be weeks at a time."
How a Cardinals fan learned to stop worrying and love (well, not hate) the Cubs
That's true for some. Others are effectively on guard for whatever mad scientist machinations Maddon may muster on a given day. "You never know with Joe," said Chris Coghlan, the eight-year veteran acquired in June in a trade with the A's (and a member of last year's Cubs team). Coghlan doesn't have to probe deep in his memory for cases in point. On Sept. 5, he trotted out to rightfield after pinch-hitting. The next day, he pinch hit and played third base. On Sept. 16, Coghlan was in the lineup as the starting first baseman. The next day, he started again, only in leftfield. "[Maddon] does a good job communicating that, but you also know to just be ready," Coghlan said. "He trusts you, but you have to prepare yourself. It's real easy to say, let me take a couple grounders, a couple fly balls, and feel like nobody's paying attention. But you know you can be a huge impact at any point."
October's 25-man postseason roster is bound to squeeze out the fringe players who got a taste of this run in September. Maddon has a couple of weeks to figure out what he needs and where he needs it, which is why he stared at his lineup card following a 5–2 win over the Reds on Monday and just about listed every name on the roster while answering a question about what his role players will work on before the playoffs roll in.
Maddon said he gave infielder Tommy La Stella an at-bat off the bench as a way to help him stay engaged, and that catcher Miguel Montero was next in line. Outfielder Jorge Soler, currently day-to-day after suffering some tightness in his right side, needs at-bats when he returns. Maddon also said he'd look for opportunities to get Almora in games. He wants to give relievers Rob Zastryzny and Mike Montgomery work soon. He had a workload for Pedro Strop on his mind, once the righty reliever returns from a torn meniscus in his left knee. And so on.
Chicago Cubs All-Time Team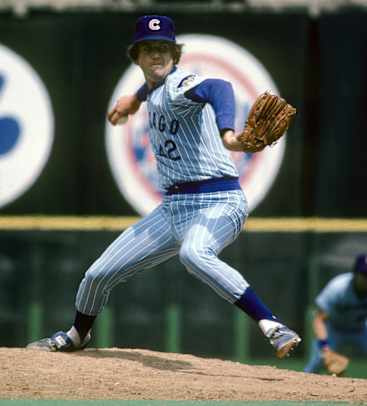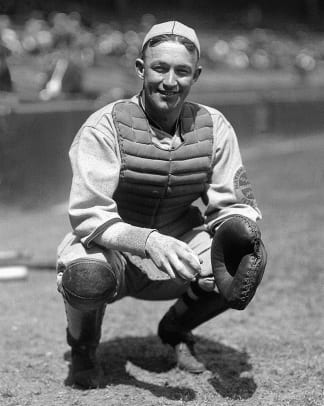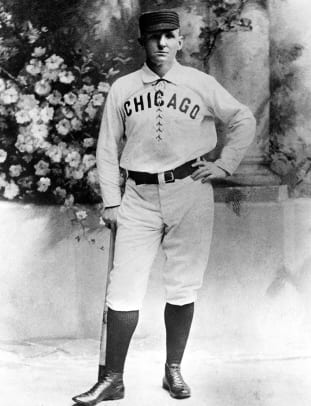 "These guys aren't going to go wire-to-wire, the guys who started (Monday)," Maddon said. "Just think spring training. That's the position we're in. At some point we're going to have to script the starting pitchers and (tell) them in advance, listen, you're not going more than six tonight, just to make sure relievers get what they need. Possibly. I don't know that yet, but these are the thoughts to include everybody, keep everybody sharp, win games, don't lose that mental edge."
The team that produced seven All-Stars this year nevertheless apparently doesn't have a caste system that alienates anyone, whether they're at the top or the bottom of the roster. "It's super easy to stay in it," Almora said. "First off, we're in a great situation and we're having a lot of fun playing the game. This dugout, this atmosphere in here is great. You got the fans engaged all nine innings. So it's easy. It's easy come out here with the hunger and wanting to do something as a team."
The Cubs are on the verge of something, all right, and neither Federowicz nor Almora nor anyone else with relatively minor roles will pooh-pooh that. It's the reason why they can convince themselves that playing a small part is a big deal.
"You have to know where you're at and what situation you're in," Almora said. "Right now, the Chicago Cubs are one of the best, if not the best team in baseball. You absolutely have to take that in and know how special this team is."