Bellator motion denied in Eddie Alvarez countersuit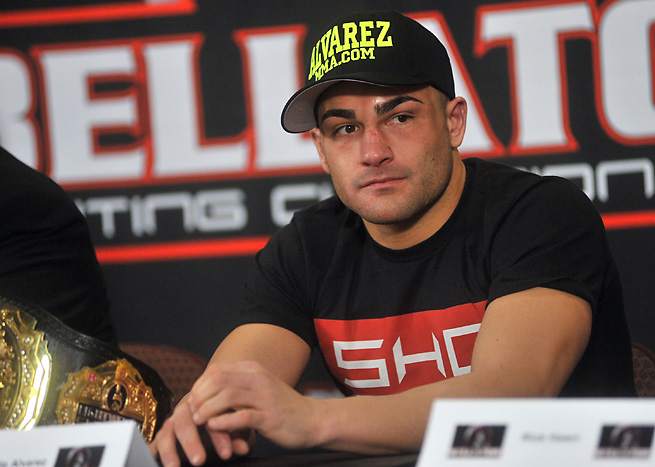 A motion filed by Bellator MMA in March to dismiss two vital counts of fighter Eddie Alvarez's counterclaim against the promotion was denied on Wednesday in U.S. District Court.
Judge Jose L. Linares ruled that the court couldn't dismiss Alvarez's claims of tortious interference and breach of contract against Bellator based on a lack of factual information available at this time. In addition, Judge Linares also found that precedent cited in Bellator's arguments to dismiss were not sufficiently aligned with the case.
"In deciding the instant motion to dismiss, this Court must accept allegations in Alvarez's counterclaim as true," wrote Judge Linares. "Accepting the validity of Bellator's argument would require this Court to make a factual determination that Bellator, in fact, had a legitimate business-related justification for proposing a contract to Alvarez purporting to match the Zuffa offer. It would be inappropriate for this Court to make a factual determination at this stage."
In early January, the Viacom-owned Bellator promotion filed a breach of contract complaint against its former lightweight champion after Alvarez rejected a new agreement he contended didn't match another offer made by the rival Ultimate Fighting Championship promotion. Per the terms of Alvarez's original Bellator contract, the 29-year-old fighter would be obligated to re-sign with Bellator as long as it matched any competing offers. Alvarez filed a counterclaim against Bellator a few days later.
According to court documents, UFC owners Zuffa offered Alvarez an eight-fight contract which would have paid the lightweight contender a $250,000 signing bonus (minus $85,000 in applicable fees), $140,000 in show and win purses for his first bout with incremental $5,000 bumps for each subsequent win, and a percentage of pay-per-view profits should Alvarez's bouts be broadcast on that platform.
Specifically, Alvarez argues that Bellator can't match Zuffa's offer to air the fighter's bouts on an equivalent to Fox network television (Bellator has a broadcast deal with cable network Spike TV), nor promote his fights on the pay-per-view platform. Bellator, which launched in 2009, has promoted 95 events to date, though it has yet to host a pay-per-view event.
The Philadelphia-based fighter was denied a preliminary injunction against Bellator on Jan. 25, which prevented Alvarez from accepting a main-card, pay-per-view bout at UFC 159 on April 27 in Newark, N.J. In a letter to Alvarez, Zuffa said it would refrain from any additional bout offers until the current complaints are legally resolved.
Bellator and Alvarez's lawsuits will next move into the discovery phase in preparation for trial. Bellator attorney Patrick English confirmed that the two sides had been in substantial settlement talks for an unspecified amount of time, but wouldn't comment further on those negotiations. English said Bellator plans to request a summary judgment at the appropriate time.
Alvarez (24-3) fought for Bellator nine times beginning in April 2009, and was promoted as one of organization's centerpiece fighters. Alvarez last fought at Bellator 76 six months ago, where he earned a first-round knockout over Patricky Freire (10-4).