Yohan Blake ties third fastest time ever in 100 meters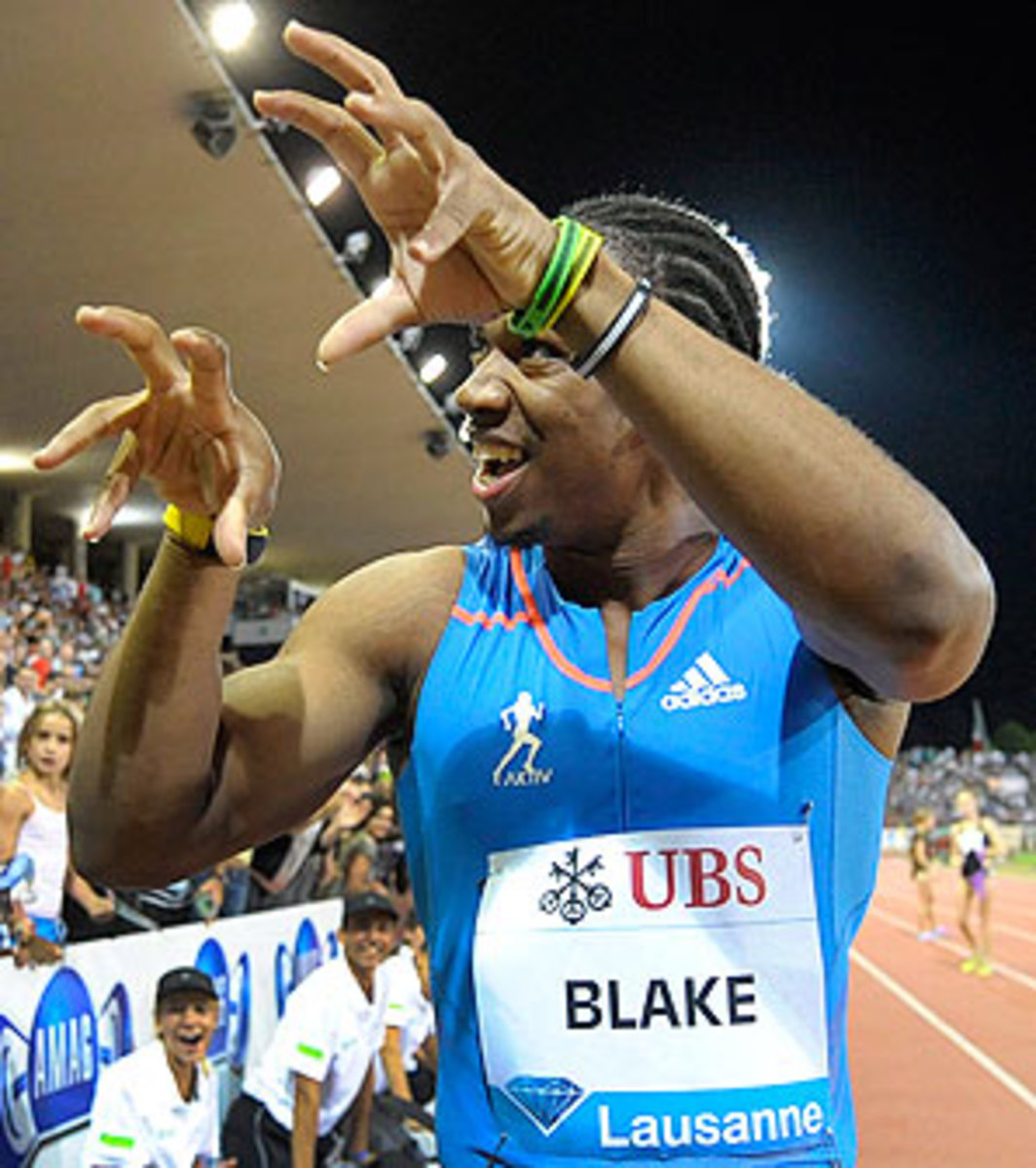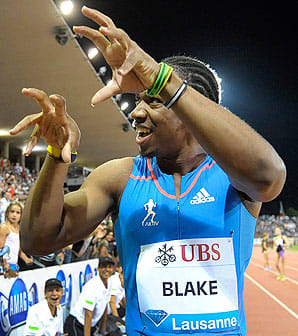 LAUSANNE, Switzerland (AP) -- As tough as it is to upstage Usain Bolt, fellow Jamaican Johan Blake just about did it on Thursday at the Athletissima Diamond League meet.
Bolt, the Olympic champion and world record holder over 100 and 200 meters, timed 19.58 seconds in the fastest 200 ever run at the speedy Lausanne track.
Twenty minutes earlier, Blake, Bolt's friend and rival, closed the gap between them in the all-time 100 rankings.
Blake, a two-time Olympic silver medalist, clocked 9.69 to match Tyson Gay as the fastest man in history not named Usain Bolt.
"9.69 is a wonderful result," said Bolt, who ran that time when setting a then-world record at the 2008 Beijing Olympics. "I knew he is going to push real hard tonight."
Blake, fighting off a post-London Games cold, overcame a slight headwind to shave .06 off his previous best. He ran 9.75 to beat Bolt in the Jamaican Olympic trials in June and the same time again when his training partner finished in 9.63 to defend his Olympic title earlier this month.
"I knew I was fast and my coach told me I could run faster," said Blake, who shares coach Glen Mills with Bolt. "Today I could finally prove it."
Blake made a fast start and an impressive driving finish to equal the 9.69 run by Gay of the United States in 2009. Gay trailed in Blake's wake Thursday, placing second in 9.83.
"I have been working for that. Now it all comes together," Blake said. "My performance proves it."
Still, Bolt's world record of 9.58 to win gold at the 2009 world championships is at a different level, and his fooling on the start line Thursday suggests he is at ease with Blake's challenge.
After playing air guitar for the television cameras, Blake used the 1.4 meters per second of wind assistance to set an Athletissima record, 0.26 behind his gold medal-winning time in London.
"This season has not always been great but I'm thrilled with the way it is finishing," Bolt said.
However, the season is unlikely to climax with another Bolt vs. Blake match. They are set to avoid each other in the final two Diamond League meets, at Zurich next Thursday and Brussels a week later.