Lochte sets world mark at short-course worlds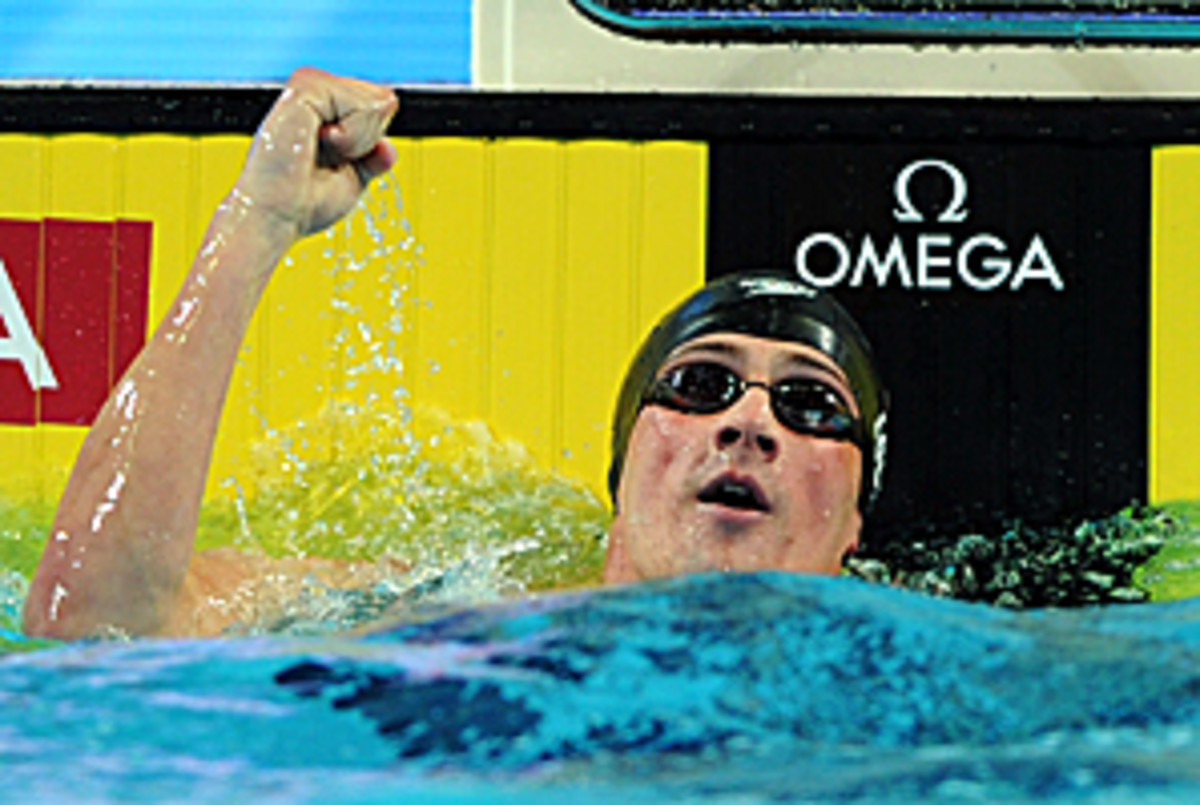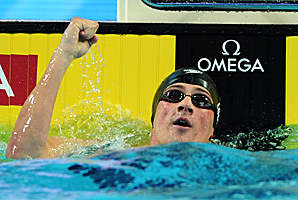 ISTANBUL (AP) -- Ryan Lochte broke the 100-meter individual medley world record Saturday in the semifinals of the short-course world championships, finishing in 50.71 seconds.
The five-time Olympic champion broke the mark set by Slovenia's Peter Mankoc in December 2009. On Friday, the American star broke the world record in the 200 IM.
The United States won the women's 400 freestyle relay, with Megan Romano, Jessica Hardy, Lia Neal and Allison Schmitt finishing in 3:31.01.
China's Shiwen Ye won the women's 200 IM with a meet-record of 2:04.64, beating out Katinka Hosszu of Hungary and bronze-medalist Hannah Miley of Britain.
Ruta Meilutyte of Lithuania, the 15-year-old Olympic champion, won the 100 breaststroke in a meet-record 1:03:52.
"It didn't go the way I wanted this morning (in the heats), finally I got it right now. That was the main thing," Meilutyte said. "It's the first time I'm actually really happy with my race, with the splits and the process. Even if I came last, I would be as happy as I am now."
Alia Atkinson of Jamaica took the silver medal in 1:03.80. Rikke Pedersen of Denmark was third in 1:04.05.
Another meet record was set by Brazil's Nicholas Santos, who won the 50 butterfly in 22.22. Chad Le Clos of South Africa got the silver in 22.26 and American Thomas Shields finished third in 22.46.
Robert Hurley of Australia won the 50 backstroke in 23.04, even though Stanislav Donets of Russia was a heavy favorite after clocking the fastest time in the semifinals. American Matt Grevers was second in 23.17 and Donets won bronze in 23.19.
Donets said he had trouble with his left shoulder this summer and only started training again two months ago.