Shaun White out to defend halfpipe title at U.S. Open championships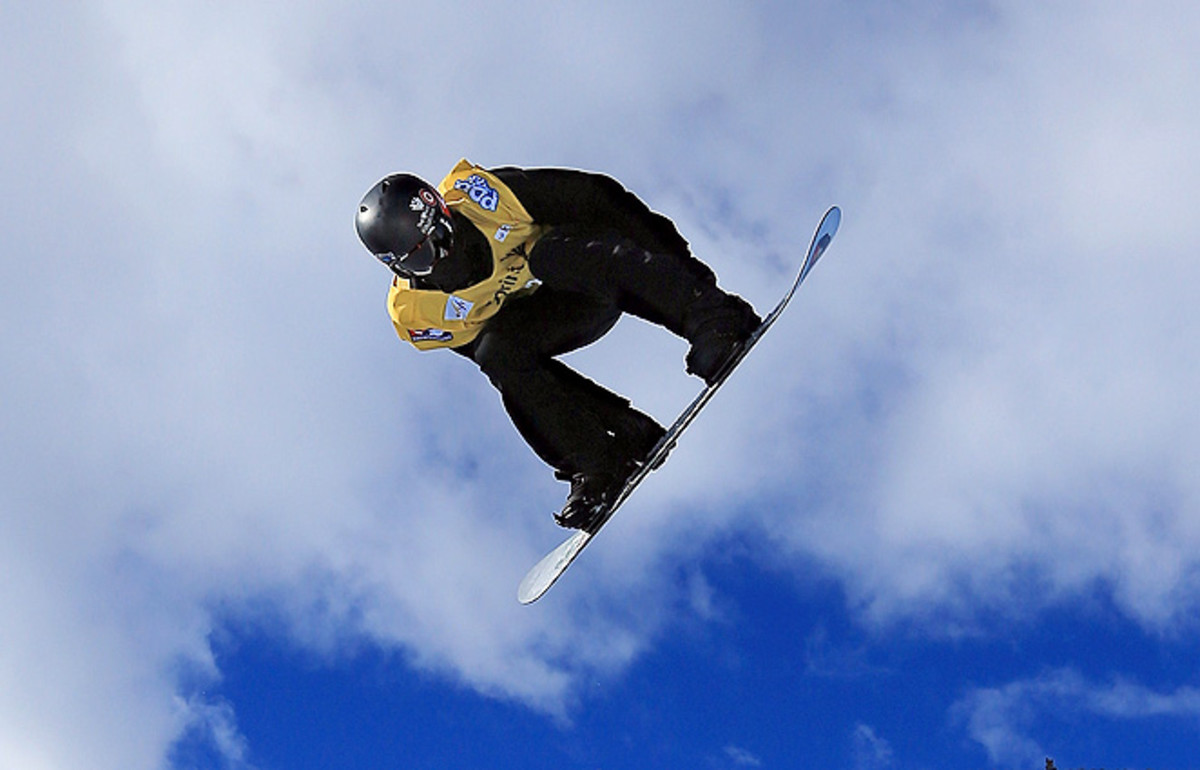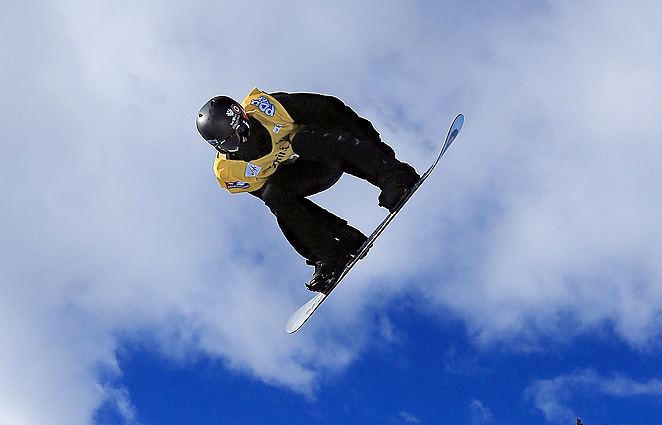 The freckle-faced 7-year-old with fiery red hair was invited to test out the U.S. Open halfpipe nearly two decades ago before the professional snowboarders went to work.
Although too young to compete, he still left fans in awe that day in Vermont with a dazzling run.
Some things just never change.
Now, just like back then, Shaun White can captivate an audience with his daring tricks.
White will defend his halfpipe title this weekend at the U.S. Open snowboarding championships as the competition moves out west to Vail, Colo., after a 30-year run at various mountains in Vermont.
As always, White will be the boarder to beat at the event where he once turned heads as a kid, when he took a practice run before the big names competed. After his performance back then, fans asked for his autograph.
Not really knowing cursive, he simply scribbled his name in big, block letters - SHAUN WHITE.
"First time I signed an autograph," White said in an email.
The Olympic gold medalist has certainly perfected his signature over the years, much like his signature tricks in the halfpipe.
"I remember being at the bottom of the pipe after my run and someone gave me something to sign. I drew a blank," White explained. "I started just printing my name, crossed out one of the letters and wrote it again."
And now the 26-year-old White is by far THE biggest name and star attraction.
The Open, an event backed by Burton, has long been a favorite proving ground for boarders, ever since Paul Graves and his buddies came up with the concept of the National Snowboarding Championships in 1982 (nearly four years before White was born).
Whether the Vermont-based event took place at Suicide Six or Snow Valley or Stratton, spectators always turned out in large numbers to watch the best of the best compete. This will take some getting used to: switching to the hills of Vail, with the men's and women's slopestyle final Friday and the halfpipe final Saturday.
"The move to Vail is bittersweet but mostly sweet," White said. "Vail has an amazing setup so I know they will make the Open special and an event that riders want to come to."
While Hannah Teter is thrilled by the move to Vail, a part of her also remains sorry to see the event leave the Green Mountain State. Teter, who's from Belmont, Vt., grew up going to the U.S. Open to watch her brothers.
"It was always a huge deal to go to that," she said. "I thought of that as the biggest contest in the world.
"Snowboarding became so mainstream, because of the U.S. Open."
Teter has been trying out some new maneuvers, hoping to debut them at the competition. That's because defending Open halfpipe champion Elena Hight is altering the game after hitting what snowboarders refer to as a double alley-oop backside rodeo (essentially two backflips with a 180-degree rotation) for the first time in a competition at Winter X last month.
"Elena definitely stepped it up a notch with that," said Teter, who won Olympic gold at the 2006 Turin Games and silver four years later in Vancouver. "It's pretty inspiring. It made me inspired."
This weekend, there will be plenty of big-time performers - as well as some rising stars - dropping into the women's halfpipe:
- Torah Bright of Australia, the reigning Olympic champion.
- Kelly Clark of West Dover, Vt., who won gold at the 2002 Salt Lake City Games and bronze in 2010.
- Gretchen Bleiler of Aspen, a silver medalist in Turin who's steadily rounding back into form this season after suffering a severe eye injury in a training accident over the summer.
- Arielle Gold of Steamboat Springs, a 16-year-old up-and-comer who won gold at the snowboard world championships in Quebec last month.
"This field really is just loaded with talent," Teter said.
The men's side has plenty of talent, too - only White always seems to wind up on the top step of the podium. His biggest challenger in the halfpipe this weekend may just be from Japanese teenager Ayumu Hirano, who wound up second to White at Winter X.
But in the slopestyle competition, White is the one doing to the chasing. For now, that stage belongs to Mark McMorris, a young Canadian who's quickly become, well, the Shaun White of a discipline that will make its Olympic debut at the 2014 Sochi Games.
The rise of McMorris in slopestyle presents quite a challenge for White, one that he really hasn't had in halfpipe. In that realm, he has nothing to really push him.
Well, besides his imagination. White is always thinking up elaborate maneuvers, such as the Double McTwist 1260, a dangerous trick that ultimately led to an Olympic gold medal at the 2010 Vancouver Games.
That kind of innovation may be necessary to keep pace with McMorris, who won gold at Winter X in slopestyle, while White finished fifth.
"Mark and all of the riders who are pushing it are definitely making it exciting for me to compete," White said. "It's great for me to work on both because the challenge of learning new tricks is what keeps me motivated and it is at the core of why I snowboard."