Don't like my 2013-14 NBA picks? Hear me out ...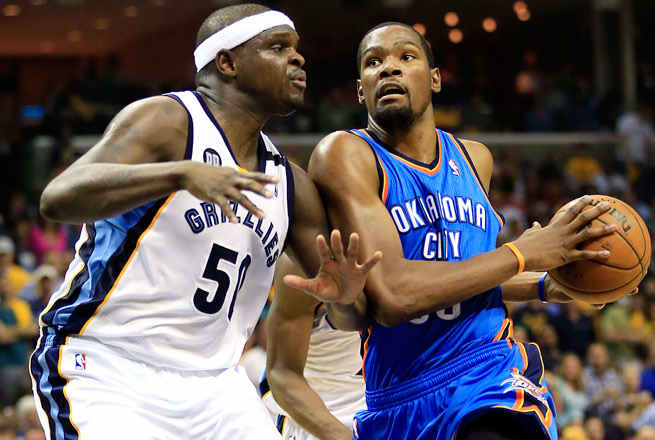 The problem with predicting the West is to decide which of the many qualified teams to leave out. By my account, there are a dozen playoff contenders in the West, including the top regular-season five of the Clippers, Thunder, Spurs, Rockets and Warriors. At No. 6, I went with the controversial pick of the Lakers, because 1) it's only right to show faith in Bryant and 2) this team reminds me of the Knicks under coach Mike D'Antoni early in the 2010-11 season. Back then, New York spread the floor around Amar'e Stoudemire and surprised the league with a slew of role players who had little value going into that season. In this case, the Lakers will be spreading the court around Pau Gasol, with Steve Nash (and backups Steve Blake and Jordan Farmar) playing out of the flow and Kobe arriving out of the trainers' room sometime in the early season.

I went with the Mavericks as the No. 7 seed based on the same reasoning as the Lakers: Nowitzki enters the season with something to prove after two disappointing years, and I'm not going to pick against him as surely as I wouldn't dismiss Bryant. I've also gone with the Timberwolves as a playoff team at No. 8 thanks to my belief in Kevin Love and Ricky Rubio.

The Grizzlies and Nuggets, who ranked in the top five of their conference last year, will be adjusting to new coaches. Memphis has been deconstructing for the last year under new ownership and management, while the Nuggets figure to spend this year adapting their unique roster around Brian Shaw while waiting for the return of leading scorer Danilo Gallinari. There will be no collapse by either team, as both will be in the playoff race all year. But there will be no 50-win season either, not with the improvements of the Blazers, Pelicans and other rivals in that highly competitive conference.