Duncan, Spurs finish off Thunder to clinch Finals rematch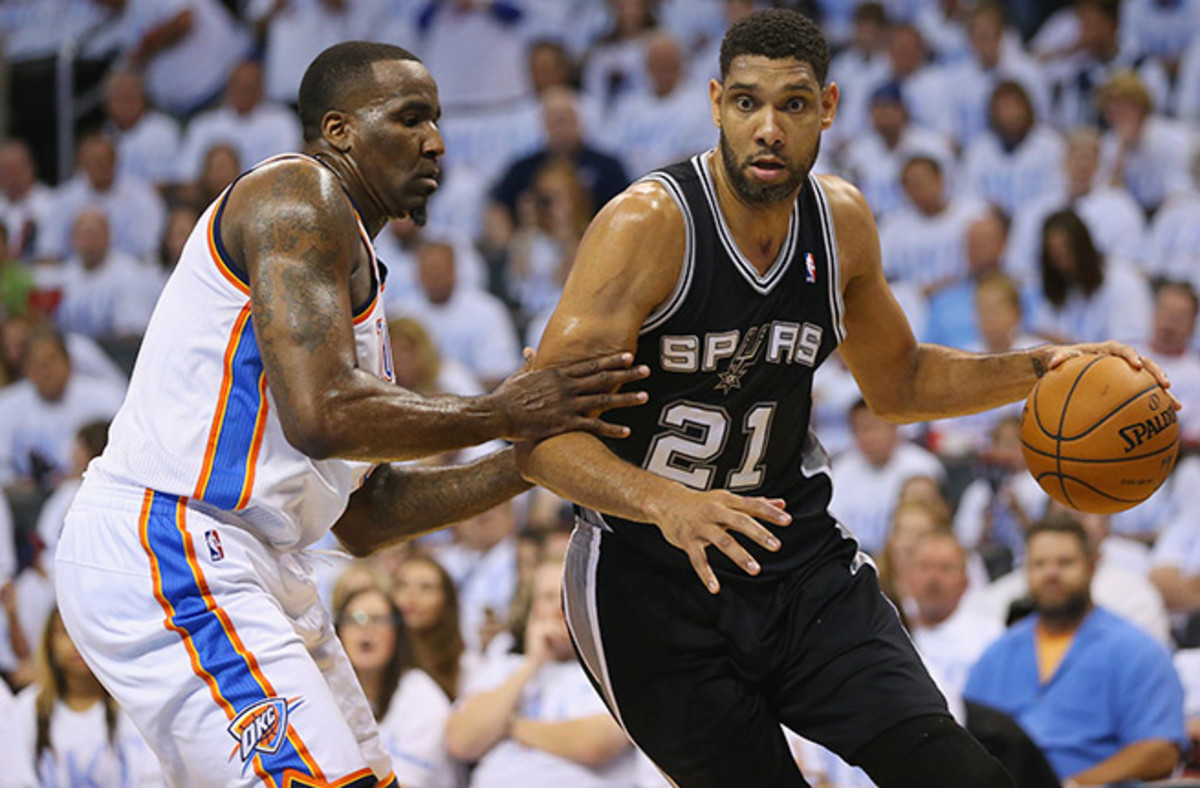 "He tried [to play] in the first half, and it wasn't doing very well," Popovich continued. "The 19 minutes he gave us were huge, because we couldn't have gone the whole game without him. ... He showed a lot of guts to be out there and do what he did."
"We're happy that it's the Heat again," he said. "We've got that bad taste in our mouths still. Hopefully we'll be ready to take it this time."