NBA, Adidas release 2014 NBA draft hats
The Cleveland Cavaliers will select first in the 2014 NBA draft. (NBA)
The NBA and Adidas have released the hats that will be worn by Andrew Wiggins, Joel Embiid, Jabari Parker, Dante Exum and the rest of the 2014 class once they are selected in this month's draft.
The snap-back style hats feature each team's logo in the center in front of the organization's city and nickname in block letters. Each team's city also appears in block letters on the inside brim in a bold secondary color.
This year marks the first time that new NBA commissioner Adam Silver will handle the first round of the draft, and each prospect will wear these caps as they greet and pose for pictures with Silver.
RELATED: NBA unveils limited-edition anniversary sneakers
Here's a gallery with images of the draft hats for most of the 2014 draft lottery.
NBA, Adidas release 2014 NBA draft hats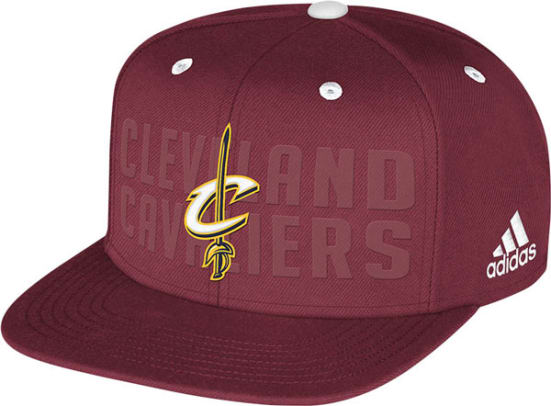 The draft hats are available for purchase at NBAStore.com with a retail price of $28.