Kevin Garnett's complicated relationship with the Timberwolves draws to a close
Kevin Garnett, who joined the Timberwolves as 'The Kid' back in 1995, will retire from the NBA after 21 seasons and three teams.
* Editor's Note: Kevin Garnett announced his retirement from the NBA after 21 seasons on Friday. You can read more about his storied NBA career in the SI Vault and his unbreakable bond with Kendrick Perkins.
Kevin Garnett retired Kevin Garnett's 2015 return to the Minnesota Timberwolves was an effort to rectify a strained relationship. The best player in franchise history had left on complicated terms after a trying, 12-year stay culminated in anger and frustration. Some tellings of his exit point to team owner Glen Taylor's refusal to give Garnett, then 31, the three-year, $60 million extension he had pushed for. "If he wanted $12 million, $12 million and $12 million instead, I would have signed him," Taylor said then. 
Garnett received just such an extension from the Celtics after being traded in 2007. At his introductory press conference, Garnett was quick to characterize his ideological rift with Wolves' ownership and management. "The more I continued to talk to Minnesota about the future ... it contradicted how I saw it, or what I thought was best for making the team better," Garnett said. KG may never have wanted to leave Minneapolis in the first place. And while he wanted to stay on his own terms with the full clout of a superstar, it was made clear that he didn't have much interest in playing for the kind of developing outfit the Timberwolves were looking to build. "At this point in my career," Garnett said, "I can't do young."
SI Vault: How the Celtics landed Kevin Garnett and became relevant again
For years Garnett drew a hard distinction in his Minnesota associations. "It's always special to come back to true fans and sort of your foundation," Garnett said in 2012. "But as far as that franchise, I have nothing positive to say." Every passing season brought more return visits, more questions, and no closure. Then, in 2014, Garnett's resentment began to thaw enough that he publicly considered a return—perhaps as an eventual minority owner.
One specific factor made it all possible. "I have ties there," Garnett said. "Flip's there."
Flip Saunders was the only lasting bridge between Garnett and the Timberwolves. Their bond was strong enough that Saunders convinced the infamous competitor to waive his no-trade clause and return to a team with little chance of winning. It was Saunders who then sold Garnett on returning for two more years and $16.5 million as a champion of internal development for Karl-Anthony Towns, Andrew Wiggins, Ricky Rubio, Zach LaVine, and Gorgui Dieng. Theirs was an agreement made from nearly 20 years of friendship.
Rare Photos of Kevin Garnett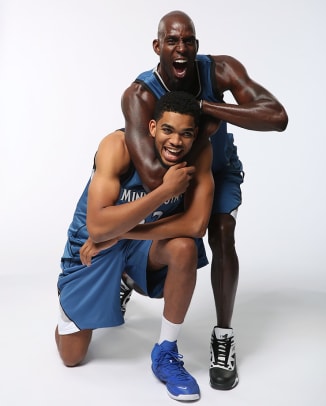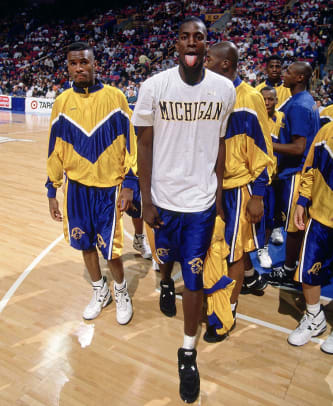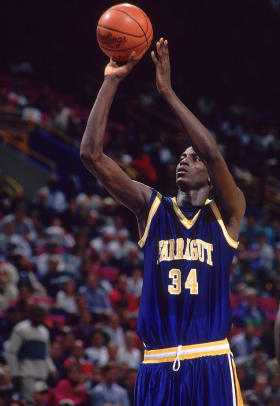 Saunders passed away on October 25, 2015, taken far too early by Hodgkin's lymphoma. A franchise was left in limbo. Everyone that Minnesota had hired had been brought in to work with Flip and every player the Wolves had drafted or signed had been hand-picked by him. Garnett, at long last, had come home. That home was hollowed by Saunders's passing, no matter the mourning and dedications. The Timberwolves even kept Saunders's office in the Timberwolves' practice facility intact. Memory alone could not fill it.
This summer has brought Minnesota's first formal attempts to move on. Tom Thibodeau and Scott Layden are the stewards of the franchise now, and with that comes changes across all levels of operations. Sam Mitchell, a friend and former teammate of Garnett's who coached the Wolves last season, was dismissed under regrettable circumstances. Until Friday, Garnett had since kept quiet— even with regard to conveying his intentions for this season to the team, according to Jon Krawczynski of the Associated Press.
Kevin Garnett: The Kid who changed the game (and the Timberwolves)
All that has taken place in the last year (along with Garnett's characteristic resistance to change) pointed to this particular outcome. Injuries limited the 40-year-old legend to just 38 games last season. His presence was of value as a leader and luminary, but KG signed up to work in partnership with Saunders. The bond he shares with Thibodeau, healthy though it may be after working together so swimmingly in Boston, cannot help but be different.
Only Garnett can parse just how much that matters—and what it would mean to be a Timberwolf now that his very reason for returning is gone.