With Weeden, McCoy ailing, Browns sign Johnson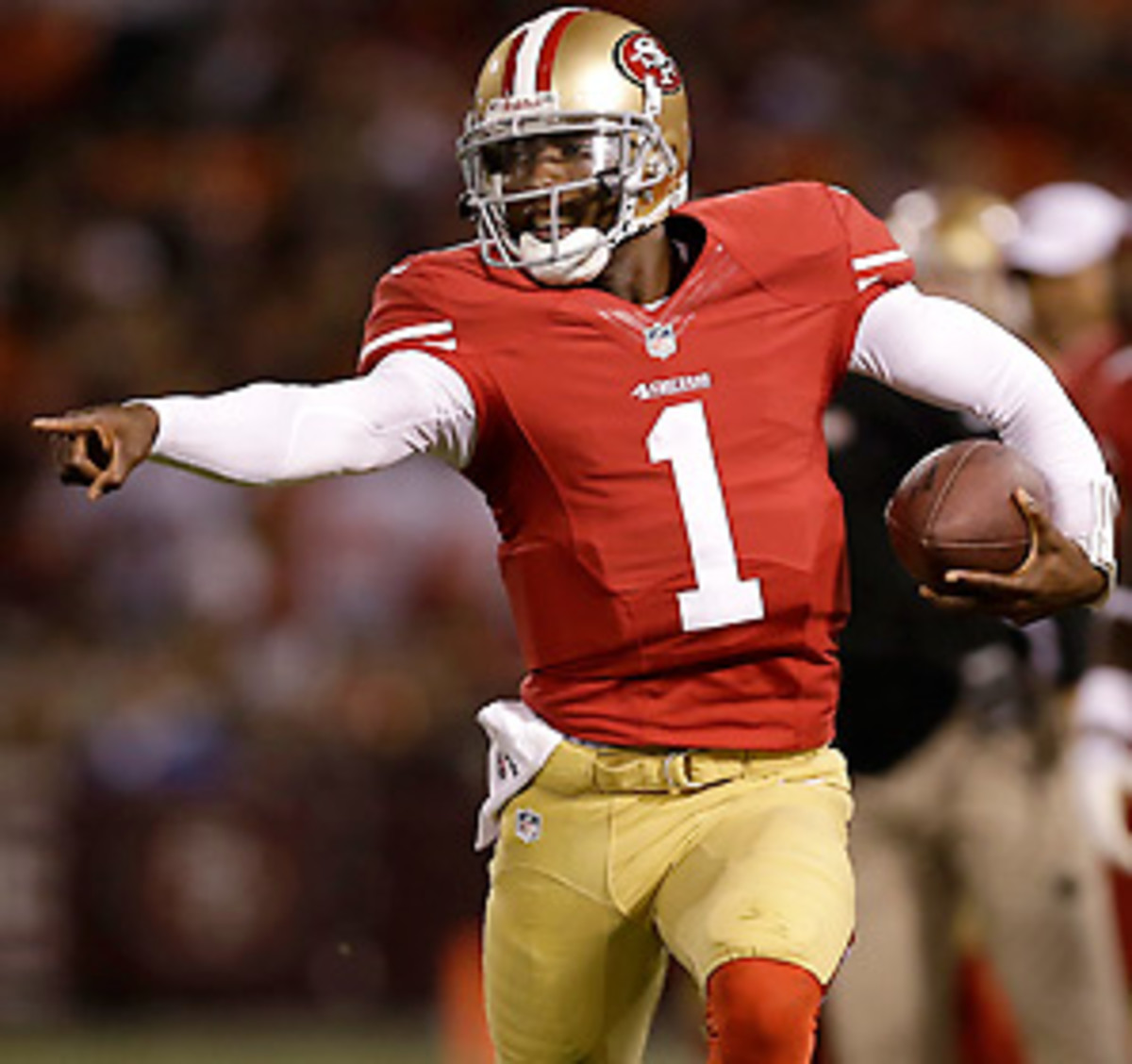 BEREA, Ohio (AP) BEREA, Ohio (AP) - The Cleveland Browns are down to their third-string quarterback.
With both Brandon Weeden and Colt McCoy missing practice Wednesday due to right shoulder injuries, Thad Lewis took first-team snaps in practice. Elevated from the practice squad on Monday, Lewis could make his NFL debut in Pittsburgh on Sunday.
The Browns also signed free agent quarterback Josh Johnson, who spent four seasons in Tampa Bay.
Johnson replaced safety Usama Young on the roster as the Browns look for protection at quarterback, where starter Weeden went out with a sprained right shoulder in Cleveland's 34-12 loss in Denver on Sunday.
Coach Pat Shurmur said Wednesday that McCoy also has a sore right shoulder. Neither Weeden nor McCoy practiced. Rookie running back Trent Richardson also missed practice because of a sprained left ankle.
"The injuries to Brandon and Trent are not as serious as you might have thought," Shumur said. "We'll see how they come back. If they are healthy, they will play. If they can't, I have no problem ruling them out."
Shurmur also did not rule out McCoy.
When the Browns (5-10) play the Steelers (7-8), they will be looking for their first series sweep against their rivals since 1988.
They could be doing it with Lewis in command. The 25-year-old was on St. Louis' practice squad in 2010 when Shurmur was an assistant with the Rams. The Browns claimed him on waivers in September 2011, but he has yet to take a snap in a regular-season game.
Shurmur said he has confidence in Lewis, who played quite a bit in exhibition games this past summer. He added that Johnson is familiar with the Browns' West Coast offense, but would need time to learn the playbook.
McCoy was hurt sometime after replacing Weeden in the second half against the Broncos. He was sacked four times in his limited appearance, but Shurmur said he didn't know if it was one particular play that caused the problem.
"Colt came in and told us he was sore," Shumur said. "He's getting treated."
Young sustained a thumb injury that likely will require surgery. He joins a battered defensive backfield that is already missing T.J. Ward with a knee injury. Cornerback Sheldon Brown sustained a concussion in Denver. The club also signed defensive back Jordan Mabin to the practice squad.
Johnson played in 26 games for the Buccaneers after being a fifth-round choice in 2008. He started five games and threw for five touchdowns and 10 interceptions overall. He was in San Francisco's camp this summer.