Peyton Manning helps Broncos bury pain of playoff loss to Baltimore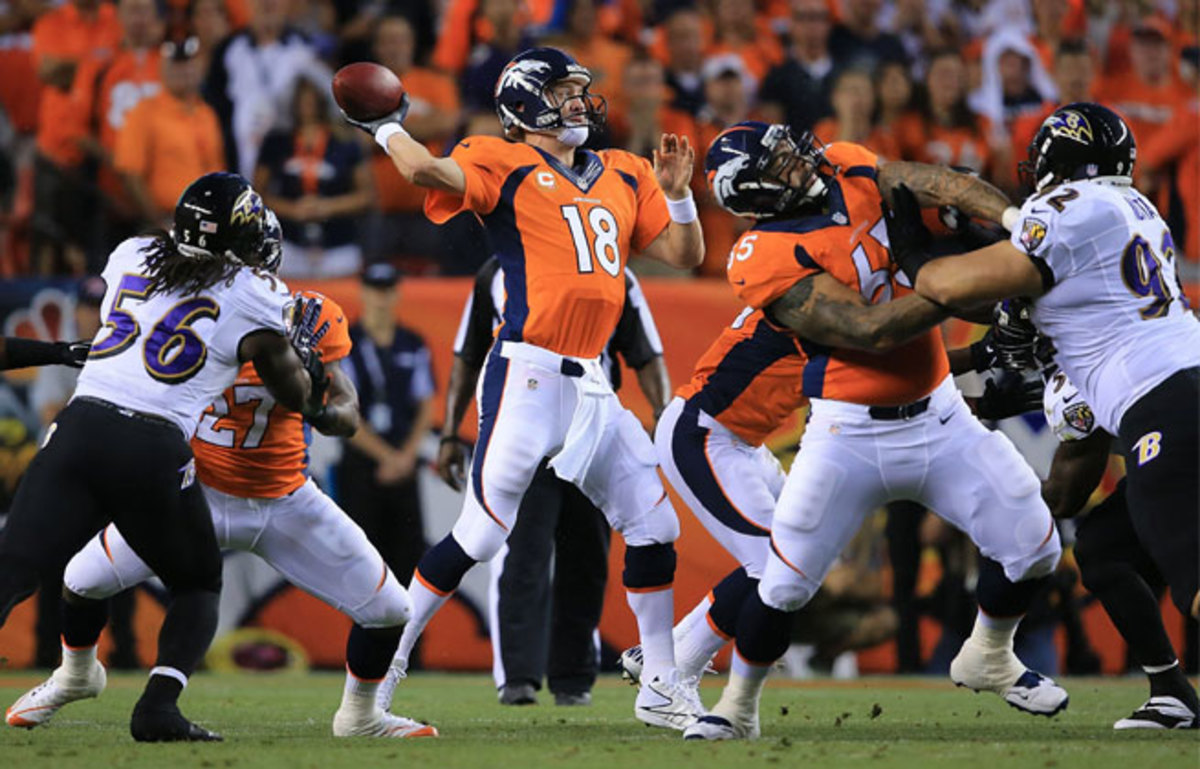 The Broncos had to wait a little longer than expected to get even with the Ravens. The start of the game was delayed by 34 minutes due to a lightning storm that was in the Denver metro area -- coincidentally the same amount of time the Ravens had to wait during the infamous Super Bowl blackout -- and Manning conceded that it made for an offensive malaise early on in the affair.
In Denver, starting the new season meant burying how last year's ended, once and for all.