Strong Daytona finish was just the boost Ryan Newman needed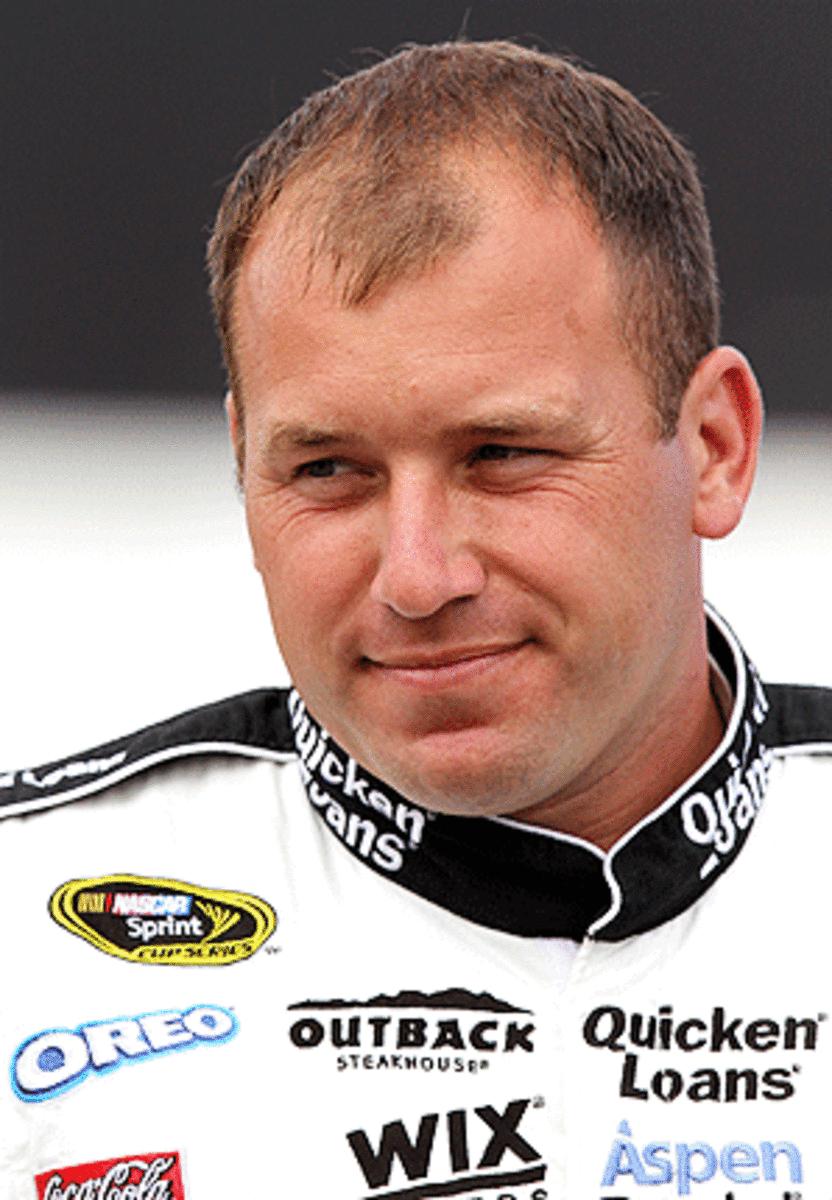 Ryan Newman heads to New Hampshire Motor Speedway this weekend, his Chase hopes intact, consequences of a well-timed fifth place in the 400-miler at Daytona.
"A top-five is what our team needed," Newman said. "It was big for us, especially with this stretch coming up. Loudon is a place which Stewart-Hass has done an awesome job in the past and we look forward to going there. The stretch into Indy and, obviously, the Chase, it's important."
Newman started on pole, led 119 laps and won last July's race at the 1-mile flat track, with owner and teammate Tony Stewart second. The Purdue engineering grad was a winner at New Hampshire in 2002, his first Cup victory, and 2005 with Penske Racing, too. He has six poles there. It's a track that has always fit Newman's style.
"It's kind of clicked with me since the beginning," Newman explained. "I really like the racetrack and, obviously, know how to drive it, which is a big part of it. I think this track is the key place when it comes to being aggressive and patient at the same time. There is a different style of driving that you have to have there.
"It's kind of a combination of patience and aggressiveness. You want to take what the car will give you because the track is flat. With banking, the faster you go, the more it pushed the car down into the racetrack. We don't have that there, so it's just a matter of feeling that razor blade edge of grip and getting everything you can and I've been successful there. It's a good place to start up front because it's a short race and it's not the easiest place to pass."
Newman's fifth at Daytona was significant on two fronts. He was fourth at Las Vegas, seventh at Auto Club Speedway in Fontana, Calif., and won at Martinsville, boosting him to eighth in the points six races into the season. What followed was an extended period of mediocrity for the No. 39 Chevrolet, no top-fives and no top-10s for 11 straight races in a four-and-a-half month period. Newman's five top-15s and nine finishes of 23rd or better kept him in reach of a wild-card Chase spot. The two disasters were a 34th at Kentucky and a 36th at Talladega, both from engine failures.
Newman was benefited by the benevolent monster that Daytona can be in his 2008 victory in the 500. Newman took the lead on the back straight of the last lap and was pushed to the checkered flag by then-teammate Kurt Busch. Newman was in the perfect place at the perfect time. But since 2009 with Stewart-Haas, the monster of restrictor-plate racing, which can attack from all sides, has regularly struck Newman at Daytona and Talladega.
"Our restrictor-plate luck has been so hit and miss at times even when we do finish, we've had a car laying on its hood at Talladega and things like that," Newman said at Daytona before the race.
Newman's fifth was the good finish he needed to stay close in the Chase and it came at a track where luck has treated him very badly. He's 15th in points, but only one behind Logano and two ahead of Kasey Kahne in the wild card standings. They all have one victory. It's a fluid situation that Carl Edwards or Paul Menard or Jeff Gordon could jump into with a victory or Newman, Logano and Kahne could with a second win.
"We're still in contention for a spot in the Chase and that's what we needed to do [at Daytona] is survive," Newman said. "I'm just happy to finally bring a car home in one piece from one of these races."
Daytona tried to knock out Newman a couple of times last Saturday. Leaving his pit box at mid-race, he was hit by Jeff Gordon on the right rear and sent into Kahne, who tapped him on the left and sent him into a half-spin into Brad Keselowski's Dodge being serviced. It damaged the sheet metal on the right rear, a critical area at aerodynamic-sensitive Daytona and it took four pit stops of Newman's crew to repair it.
"The guys did a great job with the repairs," Newman said. "We had a fast race car."
Newman was fourth with 10 laps to go and made it through the multi-car crash with seven to go. He lined up eighth for the restart with two laps remaining, but the outside lane wasn't as fast as the inside and he was running 15th on the final lap.
Then, a second big crash, started up front from three-wide contact that took out Greg Biffle, Dale Earnhardt Jr. and Kevin Harvick. It began on the inside, but spread.
Newman went to the far outside, running next to the wall, and missed the mayhem. He followed the path of Jeff Burton, who finished second.
"I think we were about 15th or 16th [video review confirmed 15th] going into turn three and to come off of turn four and be fifth at the start/finish line was pretty impressive," Newman said.
It was the first good fortune for Newman at Daytona in four and a half years. It won't put him in the Chase, but it kept him in the hunt. It was a momentum changer that he desperately needed.