U.S. talent pool looks more like puddle in 0-0 draw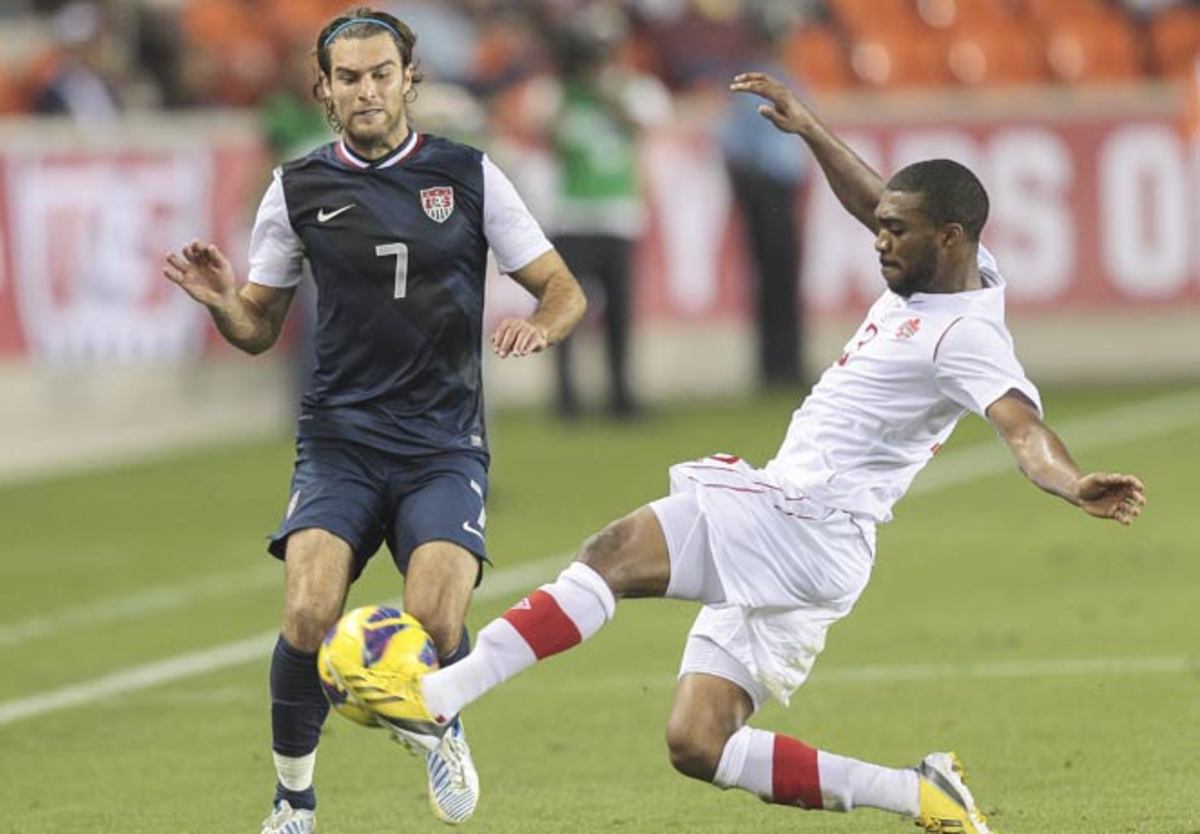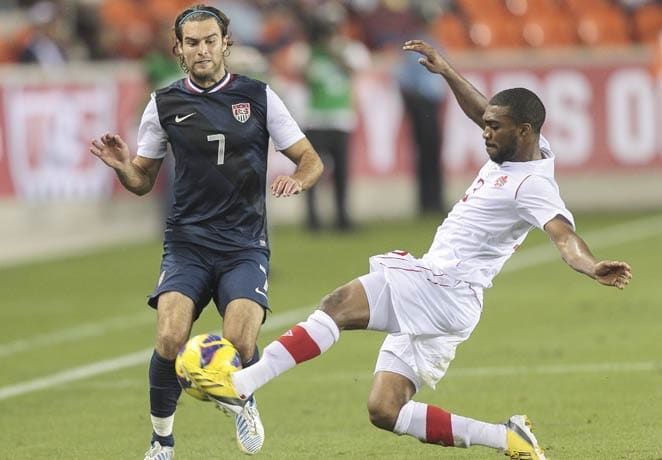 HOUSTON -- After Jurgen Klinsmann had talked up the ability of the fringe players he had summoned to training camp in California this month, this match suggested that the talent pool might be more of a puddle.
The United States head coach said afterwards that he had learned little from this goalless, guileless draw with Canada. His wannabees did not improve their prospects. "No surprises," Klinsmann said. It was not much of an educational experience for anyone, unless they had been unaware that international friendlies before the domestic season and without star names can often prove dull and disappointing.
Though the U.S. defense had little to do, Omar Gonzalez and Matt Besler were solid enough at center back to suggest either is a viable option for the forthcoming World Cup 2014 qualifying campaign. Benny Feilhaber came on in the second half and his passing was generally reliable and astute. Josh Gatt's pace and direct dribbling was a welcome adrenalin shot when he entered the fray after the break.
WAHL: U.S. faces to impress in friendly
"In the second half I thought we definitely had a lot of energy, we had a spark to us, I definitely tried my best to stretch Canada. They were really compact and defensive. I thought in a friendly they'd definitely try to go a little more forward," Gatt said after winning his second cap.
"It was tough for us to break them down, especially when they sit eleven guys in front of the net but I thought as a team we did a pretty good job and I think as a whole I think we did a decent job combining in the attack. Just that we had a lot of chances that we should have finished and we should have put this game away.
"I guess the frustration is not only with [Canada] but with us. As a team we did a good job of keeping the ball but in our attacking roles going through we didn't get a lot of quality balls in behind. We needed to put the dagger in them and that was our problem tonight. We did a good job in the two-thirds that was our midfield and defense but in the final third we lacked the killer ball and killer shot."
This was not an occasion to find positives; more of a chance to add caveats to the negatives. Only six-to-eight players here, Klinsmann said, will be summoned for the trip to face Honduras in the first hexagonal qualifier on Feb. 6. The key players were absent and this was a rehearsal for understudies, not the opening night.
CREDITOR: Gonzalez lone spot for U.S.; more Playing Ratings
Five Americans made their international debuts. And it was apparent that some dealt with their nerves by playing carefully, making simple passes rather than taking risks. It was the recipe for a lot of sideways balls in harmless areas of the pitch, meaning the game was played at the tempo of a dirge.
"We have a pretty clear picture of who we want to take to Honduras... we also need to see where our Europeans are at, the guys in Mexico," Klinsmann said. "That was not depending on tonight." The picks from this match will report to Miami on Saturday, with the absentees arriving on Sunday or Monday.
It would be wrong to judge the U.S. too harshly given that Canada was far more doughty than expected and any team that is organized and stubborn can be awkward to overcome, the longer a match remains goalless. But the U.S. failed to solve the puzzle because they lacked inspiration, dynamism and deviousness. A starting XI comprised of MLS players enjoyed huge amounts of possession but produced scant penetration. Chris Wondolowski was withdrawn at half time without his teammates providing MLS' top predator with a serious chance close to goal.
"You could see how three-and-a-half weeks, a lot of work was in their legs, it was missing kind of the last little piece to it, creating final chances, playing the killer ball into the box, finishing teams off. Unfortunately we didn't do that tonight against a very defensive-minded Canada," Klinsmann said.
Characteristically, he chose to accentuate the positive, even if it felt forced. "Overall we were very pleased with the way the players presented themselves, the way they put the effort in there, throughout the entire game, to do it in a couple of versions. We switched from a 4-4-2 to a 4-3-3 then back to a 4-4-2," he said.
"Overall we are really pleased with what we saw in the last three weeks from these guys and I want to give them a big compliment on how they worked and how much they put in to those 3.5 weeks... you just hope that after those three weeks of work they get their moment to shine, you wish it for them."
The 4-0 thumping Colin Miller's team suffered at the feet of a weakened Denmark team last week is an indicator of Canada's low caliber, but it worked against the U.S. here. Canada was less rusty than their opponents and determined to avoid being humbled twice within a week. So they played a cautious, containing style, gumming up the center of the field and leaving only one man up front. Or none, for periods of the second half.
The midfield was more congested than the stands. The crowd was 11,737 -- around 10,000 short of BBVA Compass Stadium's capacity and below the numbers who saw the U.S. women face China last month and the U.S. rugby team meet Italy last June at the same venue. Few who stayed away will have regretted their decision; but that the qualifiers are likely to be very different in both personnel and performances is, thankfully, the point.