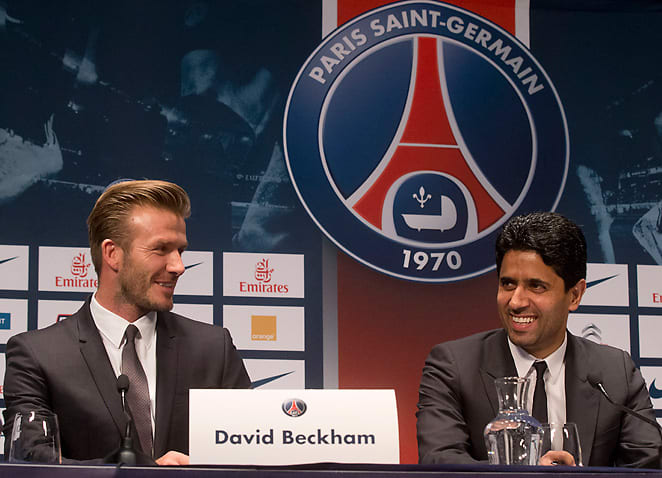 PARIS (AP) -David Beckham is in Paris Saint-Germain's squad to face bitter rival Marseille and could make his club debut in the French league on Sunday.
The 37-year-old former England captain has not played since his last appearance for the Los Angeles Galaxy on Dec. 1, and has been stepping up his training in a bid to be ready for Sunday's game at Parc des Princes.
"Maybe he'll start, because he's fit to start,'' PSG coach Carlo Ancelotti told a news conference on Saturday. "If he starts, he'll play in central midfield.''
PSG leads second-place Lyon by three points and third-place Marseille by five heading into this weekend's matches.
Beckham is looking to win championships in four different countries, after title successes with Manchester United, Real Madrid and the Galaxy.
He could also play a part in Wednesday's French Cup game at home to Marseille.