MLS salaries released; Thierry Henry highest-paid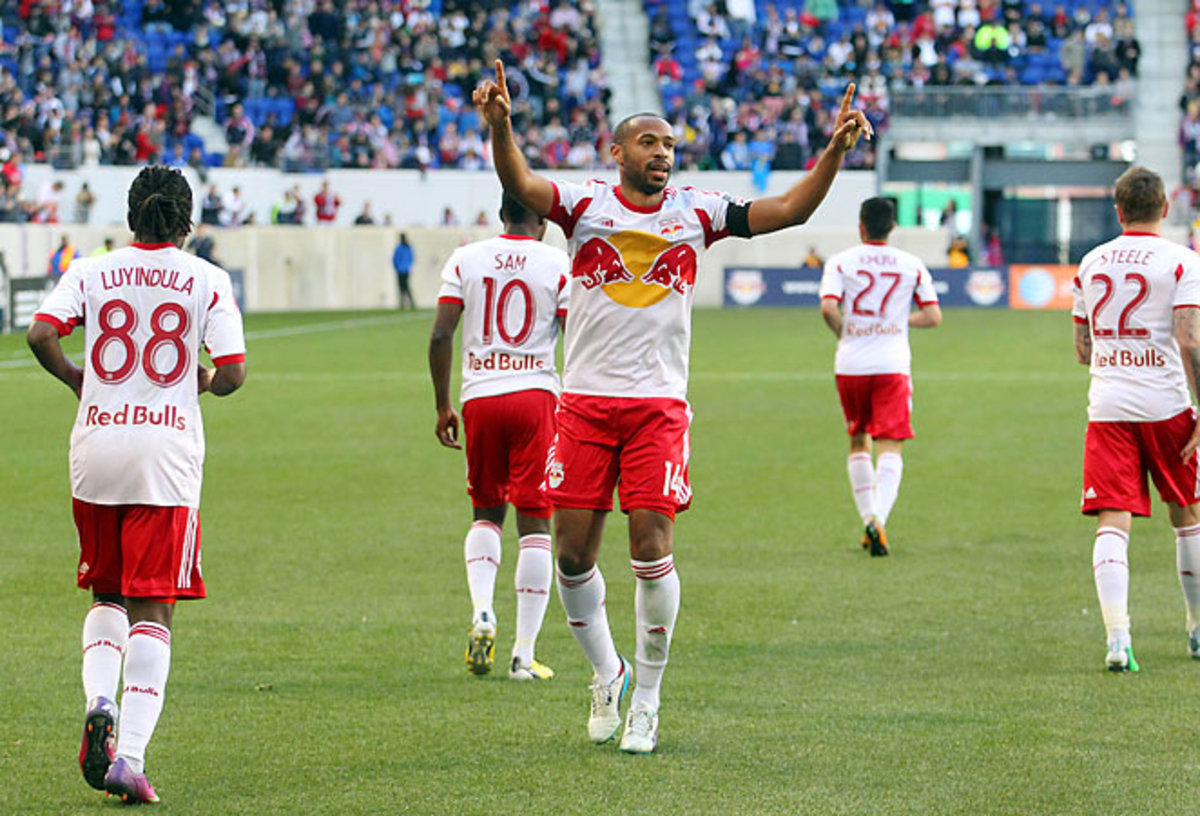 NEW YORK (AP) -- Red Bulls forward Thierry Henry is Major League Soccer's highest-paid player for the second straight season, edging Los Angeles Galaxy striker Robbie Keane.
Henry remained No. 1 despite a drop in his base salary from $5 million to $3.75 million, according to figures released Monday by the MLS Players Union. Henry's total pay fell from $5.6 million to $4.35 million,
Keane has the highest base salary at $4 million, an increase from $2,917,241 last season, and his total rose to $4,333,333 from $3,417,243 after helping the Galaxy win their second straight MLS title.
Red Bulls midfielder Tim Cahill was third ($3.5 million base, $3,625,000 total), followed by Galaxy midfielder Landon Donovan ($2.5 million base and total) and Montreal forward Marco Di Vaio ($1,000,008, $1,937,508).