Timing makes sense for Diego Simeone to move on from Atletico Madrid
Diego Simeone has gotten what he can out of Atletico Madrid, and it's a good time to move on to his next venture.
Atletico Madrid went out of the Champions League this week but it went down in style; in Atletico style, fighting, battling and giving Real Madrid an almighty scare in a 2-1 home win. After the game, coach Diego Simeone said he was proud of his players, and happy with the result. On paper, Atletico's aristocratic neighbors had once again dashed its dream; in reality, Atletico bid farewell to the Vicente Calderon with a match for the ages. Simeone hugged his players on the whistle, and pointedly clapped all four corners of the old ground.
As the final weeks of the season come into view, with the club's third-place finish sealed after Sunday's 1-1 draw at Real Betis, the question now is Simeone's next move: does he stay, or does he go?
Real Madrid absorbs Atletico's best shot in Calderon farewell, survives to reach UCL final
Simeone's contract runs to the end of the next season, and he was expected to lead Atletico into its new stadium, the Wanda Metropolitano. But perhaps this might be a good time to say goodbye. Five who started against Real Madrid are over 30, and another two, Antoine Griezmann and Jan Oblak, are on the transfer wishlist of some of Europe's best clubs (and Manchester United). The team is 14 points worse off than it was when it won the league back in 2014, and you wonder how much more Simeone can get out of them.
This was a team that had not beaten Real Madrid for 14 years before Simeone turned up. He has helped it win the Europa League, the European SuperCup, the Copa del Rey, La Liga and a Spanish SuperCup.
It also reached two Champions League finals, and a semifinal, in that period. "Simeone has been the most influential coach in the club's history," admitted club president Enrique Cerezo.
Soccer Managers: When they were players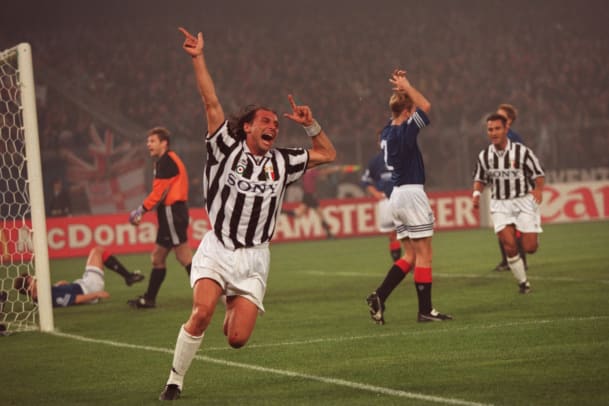 Surely winning five trophies in six years, as Simeone has done, gives you the right to decide when to walk away.
The worry is that if Simeone and Griezmann leave at the same time, added to the issues that moving into a new stadium brings, that Atletico will fall further behind the big two that, for a short while, became a big three.