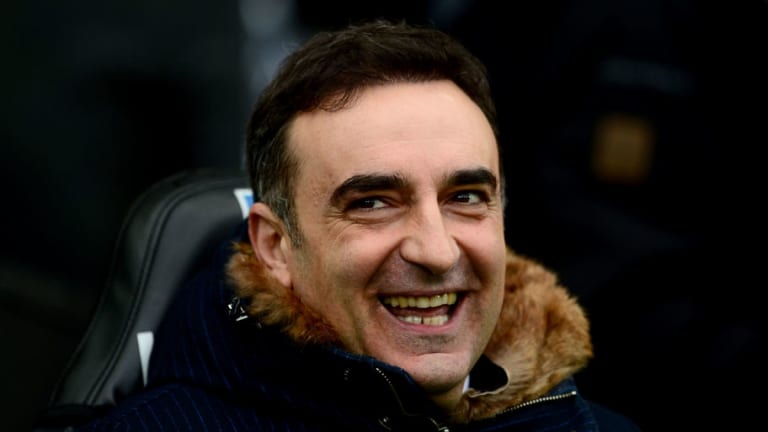 Swansea Boss Carlos Carvalhal Uses Bizarre Chicken Analogy to Explain Why He Is Not a Fan of Stats
Swansea City manager Carlos Carvalhal produced another odd analogy in his latest pre-match press conference, this time involving statistics...and picnics.
Carvalhal was talking ahead of his side's trip to Brighton and Hove Albion this weekend, where they will hope to extend the one-point gap between themselves and the Premier League relegation zone.
When asked by a journalist about the amount of points his side will require to guarantee their Premier League safety, the Swansea boss said it's hard to know the figure and used a poultry-based analogy in an attempt to explain why he's not a fan of statistics in football.
"I try to achieve the best amount of points that we can," Carvalhal said. 
"That is my plan. To achieve this amount of points or that amount, I don't know. You [journalist asking the question] said 40, but it might be 38 or it can be 44, or 46.
"It's like if you and me went for a picnic, we take a chicken and I eat all of it but you have none, but statistically you have eaten half of the chicken. 
"This is why I don't look at statistics."
So that's that then. What have we learned? Never go on a picnic with Carvalhal.
Back to football, the Swans are currently on 27 points and sit 16th in the Premier League table. They are one point off the relegation zone, but only four points off the top half.