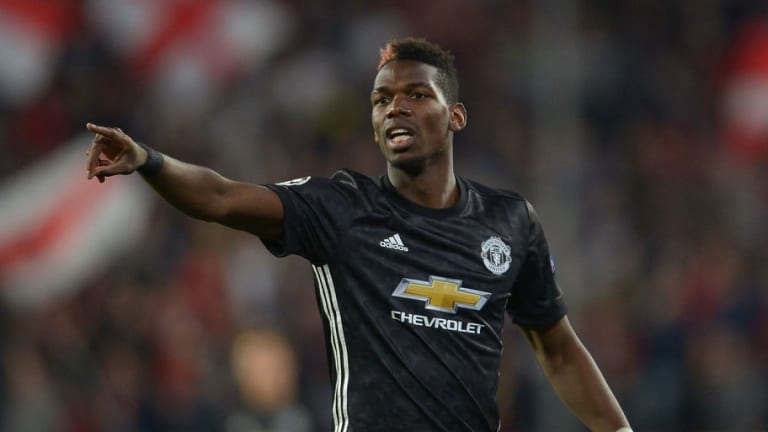 Liverpool Fans React Angrily on Twitter to the New FIFA 18 Player Ratings for Pogba and Morata
Manchester United midfielder Paul Pogba and Chelsea striker Alvaro Morata aren't having the best of times at their clubs currently.
Pogba may be United's club record signing after joining them for £89m in 2016 from Juventus, but that hasn't stopped him from being dropped by manager Jose Mourinho for a few of Manchester United's games in 2018.
Likewise, Morata is Chelsea's club record signing after joining them last summer from Real Madrid for £70m. But the striker has struggled to find the back of the net after a strong start at the club. The 25-year-old has appeared 34 times for the Blues this season, scoring just 12 goals in total. 
When considering their struggles this campaign, if you are a user of the video game FIFA 18 you would have probably expected the players' ratings in the game to stay the same or even be lowered after a review of their progress this season, however that's not been the case.
During a refresh of their players' ratings, the people behind FIFA 18 have actually decided to boost the ratings of both Pogba and Morata. According to the Mirror, Pogba's FIFA 18 rating has gone from 87 to 88, where as Morata's rating has also been ungraded by one, from 84 to 85.
However, the changes haven't gone down that well with Liverpool fans on Twitter. Some believe that Mohamed Salah has been treated unfairly in the game with his rating. Salah has scored 30 goals so far this season but is rated just 85, a boost of just two after FIFA 18's refresh. 
Here are what some of the users have said on the social media site: