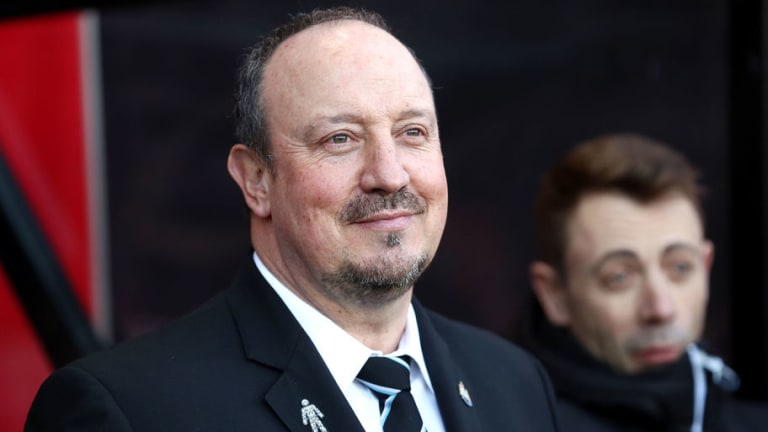 Rafa Benitez Hints at Long-Term Newcastle Stay When Talking About Jamal Lascelles Future
Rafa Benitez has hinted that he may stay at Newcastle for many years to come this week, when speaking to The Northern Echo this week.
Benitez has been the boss at Newcastle for nearly two years and has proved very popular among fans despite the uncertainty over the clubs future in terms of ownership. 
Despite the worry of relegation hanging over The Magpies this season, they have pulled off some impressive results of late, most recently shocking Manchester United with a 1-0 win.
When speaking to The Northern Echo this week, Benitez spoke the future of his captain Jamaal Lascelles, amid rumours of the centre-half moving on. He said: ''He [Lascelles] signed a contract extension this year, so we're calm, we're happy with that and hopefully he can continue learning and growing and improving.''
''He's a player with all the potential to do well and I think it's too soon for him to move. I was talking with him this week two or three times and we were not talking about anything else apart from Bournemouth and how to improve.''
Not only did he provide fans with some confidence concerning one of their key player's futures, Benitez also gave an indication that he may also be planning on being with The Magpies long term, saying: 
''He's an important player for us and I'd be happy if he stayed with us for years.''
Although Benitez did not outright say he would be at St James Park for the long-term, the way he worded his interview does make it seem like the Spaniard has no plans to move elsewhere anytime soon.