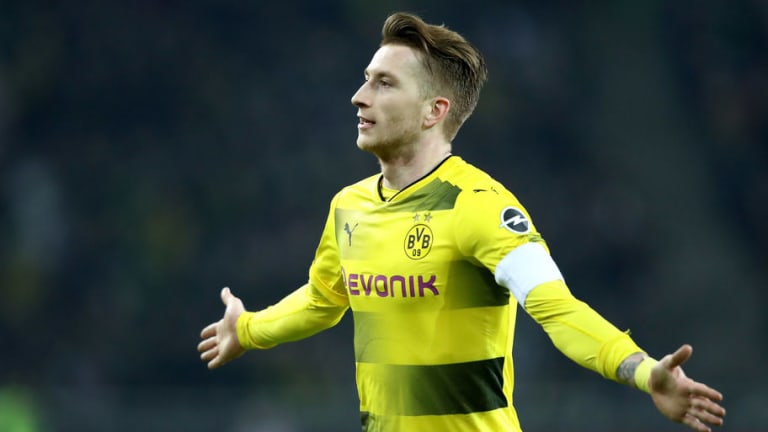 Liverpool Fans Speculate as Marco Reus Uses Roberto Firmino's Celebration During Bundesliga Game
Marco Reus has got Liverpool fans excited with his goal celebration on Sunday. 
The German international has been linked with the Reds ever since manager Jurgen Klopp took up his role, and the 28-year-old marked his goal against FC Augsburg with a roundhouse kick, a celebration that has become synonymous with Liverpool striker Roberto Firmino. 
His goal against Augsburg was Reus' second in as many Bundesliga games for Borussia Dortmund, and marks an early success in his return from a ruptured cruciate ligament. 
Liverpool fans on social media are now speculating if the winger was sending a message to them through his celebration, and if he will be walking out on the Anfield turf before too long - although most seem to be with their tongue firmly in their cheek.