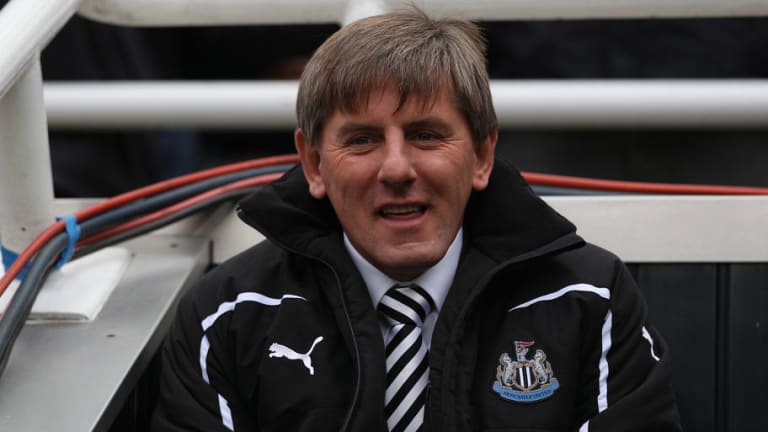 Peter Beardsley Facing Further Racism Allegations Amid Ongoing Newcastle Investigation
Peter Beardsley is facing fresh accusations over alleged racial abuse at Newcastle United during training sessions with the Under-23s.
The Magpies legend, who has already taken a period of leave away from St.James' Park, has been hit with three further allegations over his conduct with the club's youth stars.
The Chronicle newspaper understands that the new claims relate to language used by Beardsley which could be considered racist, and will cause further alarm within the club's hierarchy over the former striker.
Beardsley's future at the club is looking increasingly uncertain over the accusations and an internal investigation into his conduct as a youth coach is already underway at the Premier League side.
Youth winger Yasin Ben El-Mhanni has accused Beardsley of bullying him - thought to be non-racial - during training drills although the 57-year-old denies any wrongdoing towards the forward.
Several players within Newcastle's academy are believed to have told investigators that Beardsley told a group of African starlets that they 'should be better runners' during one particular session last year.
(You may also be interested in Newcastle Youth Coach Peter Beardsley Faces Investigation Amid Accusations of Racism & Bullying)

Those claims come amid interviews conducted by Newcastle staff with every Under-23 and Under-18 player as they continue to look into the allegations made against Beardsley.
Other staff have also been quizzed over what they know of the unsavoury incidents, with other notable accusations including Beardsley apparently telling those who spoke Arabic of speaking a 'made up language'.
Allegations made against Beardsley last month also claim that he told players of African descent that they 'should be good at this' as they struggled with a climbing bar challenge during a team bonding sessions at well-known adventure park Go Ape.
The investigation is expected to go on for several more weeks, and written statements about Beardsley's conduct is thought to form a major part of the enquiry.
Beardsley's solicitors Farley's released a statement in January as they looked to refute any and all allegations made against the former England international.
The statement read: "Allegations of unfair treatment have been made, which are currently being investigated. Peter Beardsley categorically denies the allegations. It is hoped the investigation will conclude quickly."