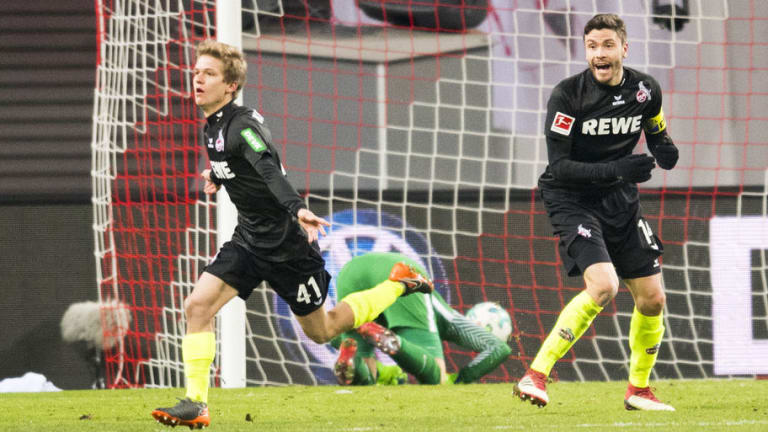 Style Points: Köln Set Record After Wearing Seventh Different Kit of the Season in RB Leipzig Win
Köln have set a remarkable record of using seven different kits in a single season. The club currently sit bottom of the Bundesliga, and used a makeshift design to avoid a minor kit clash against RB Leipzig at the weekend. 
They went on to pull off a surprise victory to help them in their relegation fight, and may now have to think about using it again. 
Footy Headlines pointed out that this was their seventh change strip this year, with the club also having the classic three shirts as well as an exclusive Europa League strip and a retro shirt. They even used last year's third kit in a game against Augsburg in September!
The kit used against RB Leipzig is the only one fans cannot buy through the club, and if you were to purchase the six other kits, it would set you back a staggering £422. 
With their disappointing league form this season, it is hard to see many Koln fans forking out this kind of money for all these shirts, but some supporters must be loving the variation in style. 
Perhaps it is being used as a distraction tool from the poor performances on the pitch, or maybe it is a way of saying goodbye to current manufacturer Erima. 
Their contract with the club is up this summer and they are being replaced by Uhlsport. Maybe they will try and one up them and produce eight kits next year?
Fans will be hoping the club focuses less on kits and more on avoiding relegation to the second tier of German football. Despite the big win at the weekend, they still sit seven points adrift of safety.