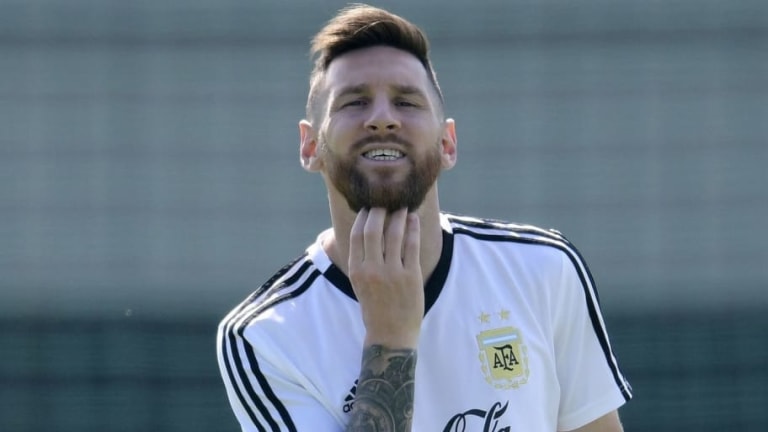 PHOTO: Why the View From Argentina's Team Hotel May Keep Messi Away From the Windows
Lionel Messiand his Argentina teammates barely scraped through to the knockout stages of the  2018 World Cup. And they probably couldn't have been handed a more daunting matchup than France, who are one of the favourites to win the tournament outright.
And as if that wasn't bad enough, the view from La Albiceleste's current team hotel could really be getting under Messi's skin as there's a mural of rival Cristiano Ronaldoright outside.
While the pair aren't thought to have personal differences, they're fiercely juxtaposed by fans. And this present World Cup could prove a deciding factor in who goes down as the best in the world during the Ronaldo/Messi era.
The mural, meanwhile, was painted on a building right next to Argentina's hotel for the Confederations Cup last year as welcome for Portugal.
The South American contingent are staying in the very same hotel the Euro 16 winners bunked in back then, but the mural is still there and isn't likely to be painted over anytime soon.
Messi probably won't pay much attention to the painting, but he'd surely prefer it if it wasn't there at all.
So with the group stage of the competition now all sewn up, Argentina will be playing France at the Kazan Arena on Saturday, while Portugal are poised to face Uruguay at the Fisht Stadium in the day's late game.