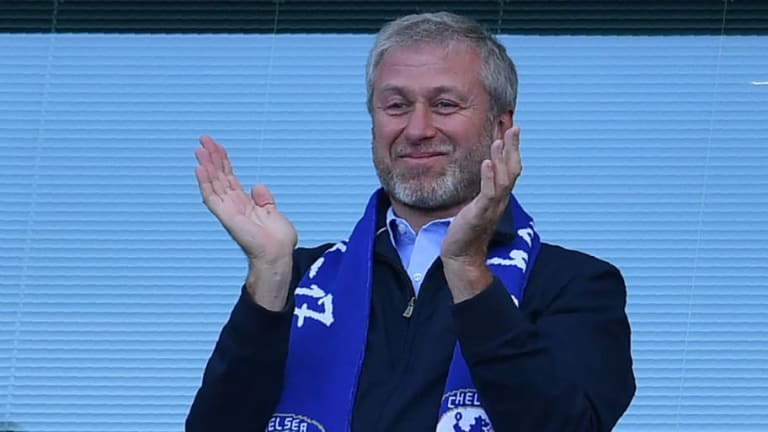 Chelsea Dismiss Rumours That Club is Up for Sale Amid Takeover Interest From Britain's Richest Man
Chelsea have rejected claims that owner Roman Abramovich is in the process of valuing the club before putting it up for sale, according to reports.
There has been a spotlight on Chelsea's hierarchy throughout the summer after Abramovich was denied an extension to his business visa, meaning he is only allowed in the U.K. for six months every year.
The Blues also reportedly saw a £2bn offer from Sir Jim Ratcliffe - Britain's richest man whose net worth is understood to be more than double that of Abramovich - tabled as the 65-year-old looked to take control in west London.
However, the Mirror have reported that Chelsea are not in the process of undergoing a change in ownership, with the club insisting Abramovich has no intentions to sell up.
Chelsea's Russian-Israeli owner bought the club back in 2003 for just £150m, a measly investment when taking into consideration the current rate of inflation year on year in the Premier League.
Abramovich was able to blow his competitors away and enjoy a lot of success in his early years in charge at Stamford Bridge, but the likes of Manchester City, Manchester United and even Liverpool have closed the financial gap between the so-called "big six" in recent seasons.
It is this lack of superior spending power which saw stories first arise of Abramovich's willingness to sell. However, the club appears adamant that their owner is in it for the long haul and is not actively looking to cut his ties in west London.