Serena Williams beats traffic, opponent at Sony Open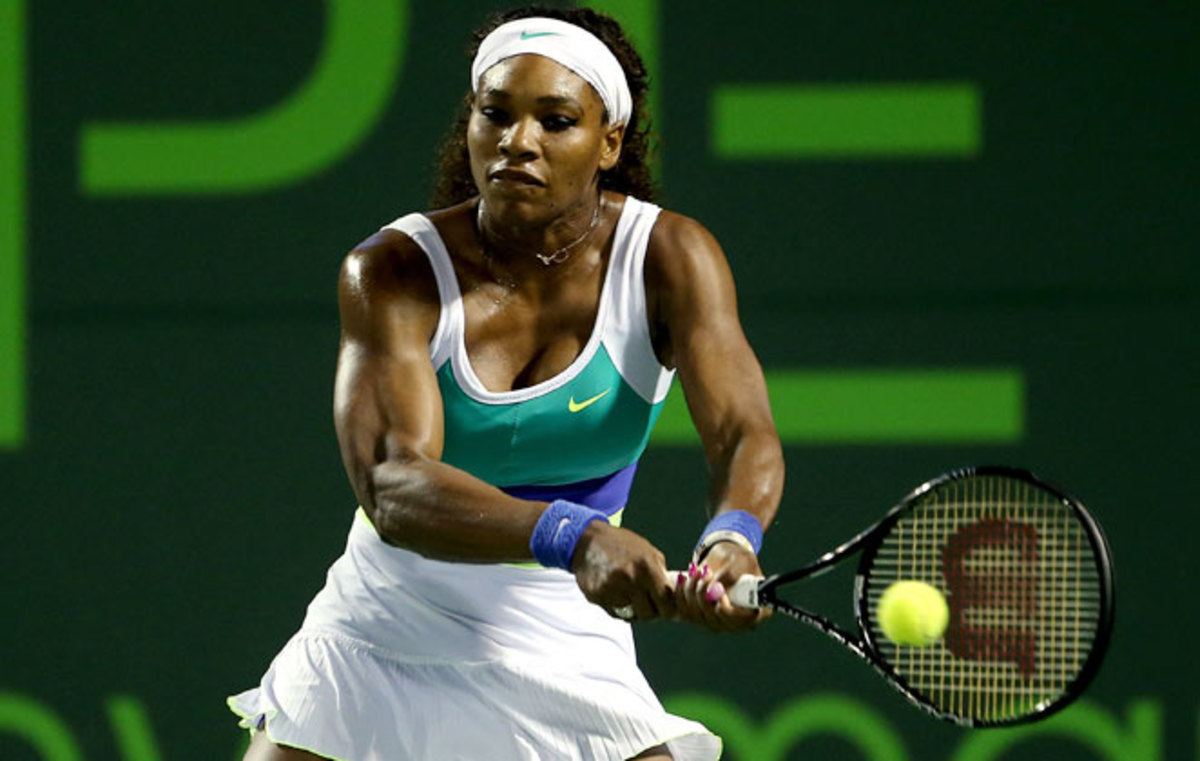 KEY BISCAYNE, Fla. (AP) -- Serena Williams can claim another first, and another victory: She beat the traffic by riding a bicycle to her match.
With Key Biscayne's main road in a snarl Saturday night, Williams borrowed a bike at her hotel, rode to her match and beat Ayumi Morita in the third round of the Sony Open, 6-3, 6-3.
Williams match was scheduled to start at 8 p.m., and she learned about the gridlock before leaving her hotel.
"The traffic was crazy and everyone was like, `I have been here for an hour, and I'm staying like eight minutes away,"' Williams said. "I'm like, `OK, I'm not going to make my match.'
"So I asked for a golf cart, and the hotel didn't have a golf cart. Then they were like, `We have a motor bike.' I'm like, `I don't do motor bikes.' They said, `We have a bicycle.' I said, `I really don't do bicycles, but I will today."'
Traffic jams are common on Key Biscayne, where only one road connects the island with the mainland and Miami. But Williams had never resorted to a bicycle before.
"It was fun," she said. "It was probably one of my best memories I think ever, riding a bike to a match. That's pretty cool."
Williams is ranked No. 1. She seeks her sixth Key Biscayne title and her first since 2008.