Venus' exit opens door for a Radwanska sisters matchup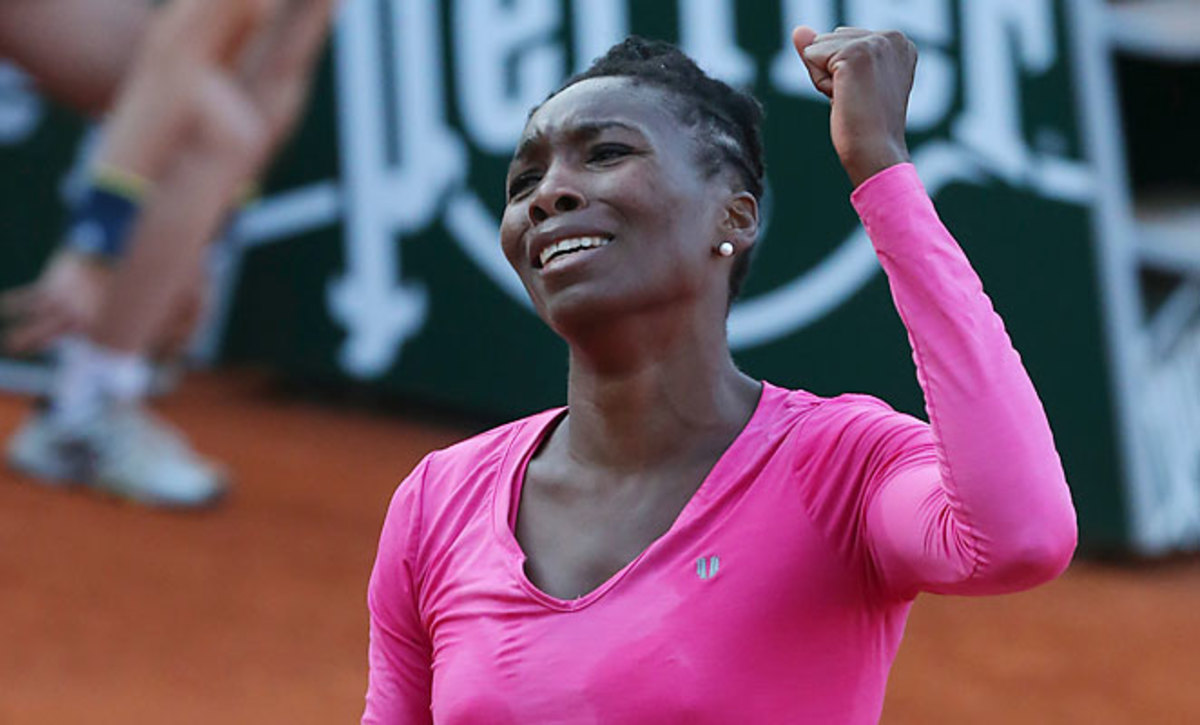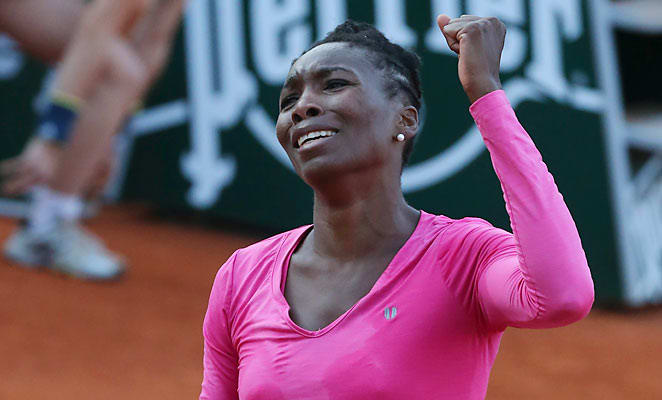 Three thoughts off Venus Williams' 6-7 (5), 7-6 (4), 4-6, 3-hour, 19-minute loss to Urszula Radwanska, the sun-setting gem of the opening day of the French Open.
1. Venus Williams doesn't sound like she's played her last singles match at Roland Garros.
Venus, playing with a lower-back injury that's bothered her since March, was a kaleidoscope in the third set. She fist-pumped. She rested her hands on her knees. She gritted her teeth. She sweat through her pink top. She fell behind 0-4 and kept Radwanska from serving the match out not once, but twice. Finally, she succumbed at 9:32 in the evening in front of a sparse, scarved crowd at Court Suzanne Lenglen.
Venus oozed fighting spirit during the match and in her news conference, where she wore gold, heart-shaped earrings the size of tennis balls.
"If it's the last match, I'll let you know," she said. "That's pretty much how it works."
It was her first first-round loss at Roland Garros since 2001. She's played 15 French Opens, dating to 1997, when Steffi Graf was seeded second and Iva Majoli won it. Both Graf and Majoli have kids now -- in elementary school.
It's clear Venus is determined to come back to Paris. She wiped at her face repeatedly in her news conference but made clear, "I'm strong and I'm a fighter."
2. The back injury weighed and weighs heavy.
Venus said she couldn't serve normally (she was broken 11 times). She hoped she could play her way into shape, but spending more time on the treatment table -- daily, "that's my life," she said -- than on the court is not a good mix. Her only red-clay action before coming to Paris was a first-round loss to Laura Robson in Rome.
Yet, it's her back that is pushing her forward.
"I don't think I'm just playing for me now," Venus said. "I think I'm playing for a lot of people who haven't felt well."
She might try to get more grass court work in before Wimbledon now. But first, she and Serena are going for their third French Open doubles title.
"I think that Serena has to do all the work, you know," she said, smiling. "I will stay at the net and volley, and she'll do everything else."
3. We're one step closer to an all-sisters matchup.
It would have taken a semifinal run from Venus to set up an all-Williams affair. There was never much chance. But we're much closer to a Radwanska sisters matchup in the third round. Urszula gets German qualifier Dinah Pfizenmaier in the second round. If she wins that, older sister Agnieszka is the likely third-round opponent.
Urszula, 22, is 1-3 as a pro against Agnieszka, 24, with the only win coming in their first professional meeting in 2009 in Doha. And though Agnieszka has risen to No. 4 in the world, Urszula still has quite a pedigree, a former junior No. 1 and Wimbledon girls champion.
Older sister might be ripe for an upset, too. Agnieszka has played three clay matches going into Paris, losing in her Rome opener and then her second match in Madrid to Robson. Urszula will have to break her own negative trend -- to date, she's never been past the second round of a major.