Serena Williams on Deflategate: Dolphins don't do that
Five-time Australian Open winner and Miami Dolphins minority owner Serena Williams commented on the New England Patriots' "Deflategate" scandal following her match on Thursday.
She said the Miami Dolphins would never use a deflated ball during a football game. 
Williams is a minority owner in the team and was asked about if she knew about the "Deflategate" scandal going on with the New England Patriots.
Classic Photos of Serena Williams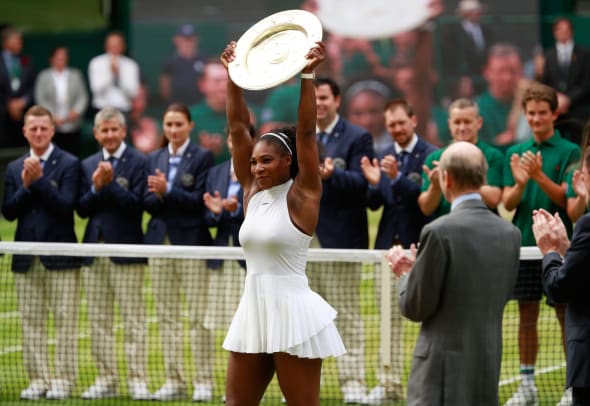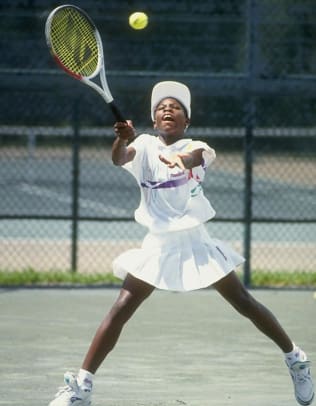 "Allegedly or for real?" she said. Williams was then told it was for real.
"We at the Dolphins, we don't do that," she added.
Williams also said she doesn't know about deflating footballs.
"That's a totally different sport. I don't play it. I can throw the ball well," she said. "You can ask Peyton. I threw it really, really well. But I don't know anything about deflating or anything."
• NGUYEN: Azarenka tops Wozniacki
Williams says she didn't realize that tennis balls were tampered with during a 2013 Madrid Open match against Anabel Medina-Garrigues.
Medina-Garrigues intentionally used a fluffed ball to slow Williams down during the eighth game of their quarterfinal match. It didn't help, as Williams won the match 6-3, 0-6, 7-5. Williams went on to win the tournament after beating Maria Sharapova.
"Yeah, I didn't realize it. I was just trying to play and get out of that match and get a win," Williams said. "At the end of the day, whether the ball was fluffy or slow or fast, I think really depended on what I was able to do and how I was able to play."
Williams is set to take on Elina Svitolina of Ukraine in the third round of the Australian Open.
- Scooby Axson