Kentucky core talent leads back to Texas and Kenny Troutt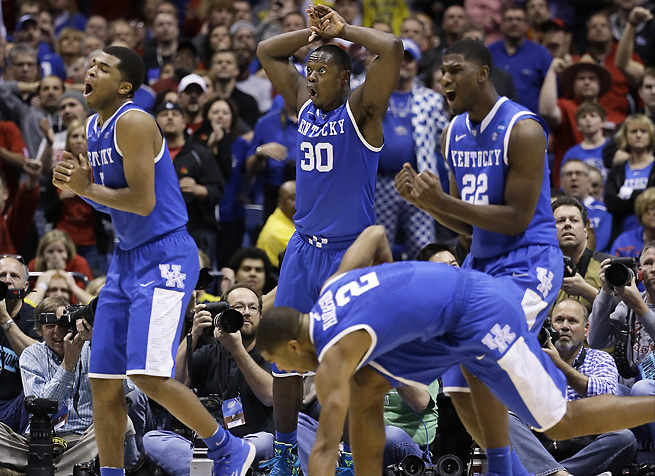 Texas remains a football state, of course, home of the Dallas Cowboys, America's team; its owner, the bombastic Jerry Jones; and his palatial spaceship of a stadium, sponsored by AT&T but better known as Jerry's World. The national championship game on Monday night will take place there, and perhaps Jones will again host the celebrity quarterback Johnny Manziel (naturally a Texas product) in his suite as he did for the national semifinals.
At that moment, Avery Johnson, the former NBA coach and former NBA player, walked into the kitchen. His son plays for Troutt's team. Troutt gave Johnson tickets, for an NCAA tournament played in Texas, to watch a team that features three starters from the Lone Star state. It was a handoff, but a basketball one. There seem to be more of those these days.