Undefeated UConn, Notre Dame in title game matchup to love and hate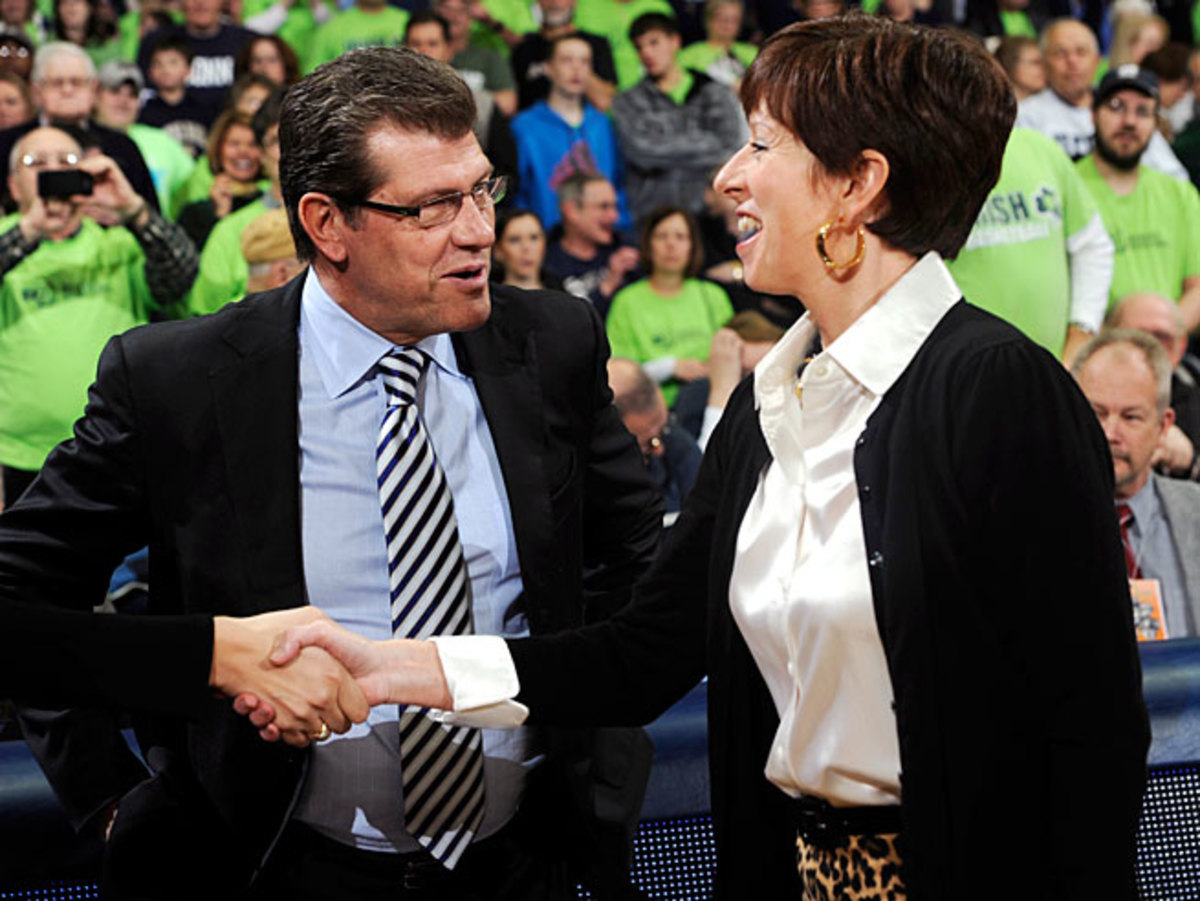 While the tension between the coaches was at DEFCON 1 on Monday, the players are friendly off the court and Irish All-America guard Kayla McBride spent Monday praising Auriemma, who coached her at a USA Basketball camp this summer. (Auriemma has been similarly generous in the past when describing McBride's game, which is worthy of such praise.) Said McBride: "I like most of their players and have respect for them but as a player on Notre Dame, I dislike them."
"There needs to be more games like Connecticut and Notre Dame where the intensity level is that high, where you have so many good players on the floor playing at a real high level," said Auriemma, who is 8-0 in championship games. "Whether Connecticut wins or Notre Dame wins, women's basketball come Wednesday morning will be better off for what happens than if it had never happened."