The real reason the Big Ten added Maryland and Rutgers -- survival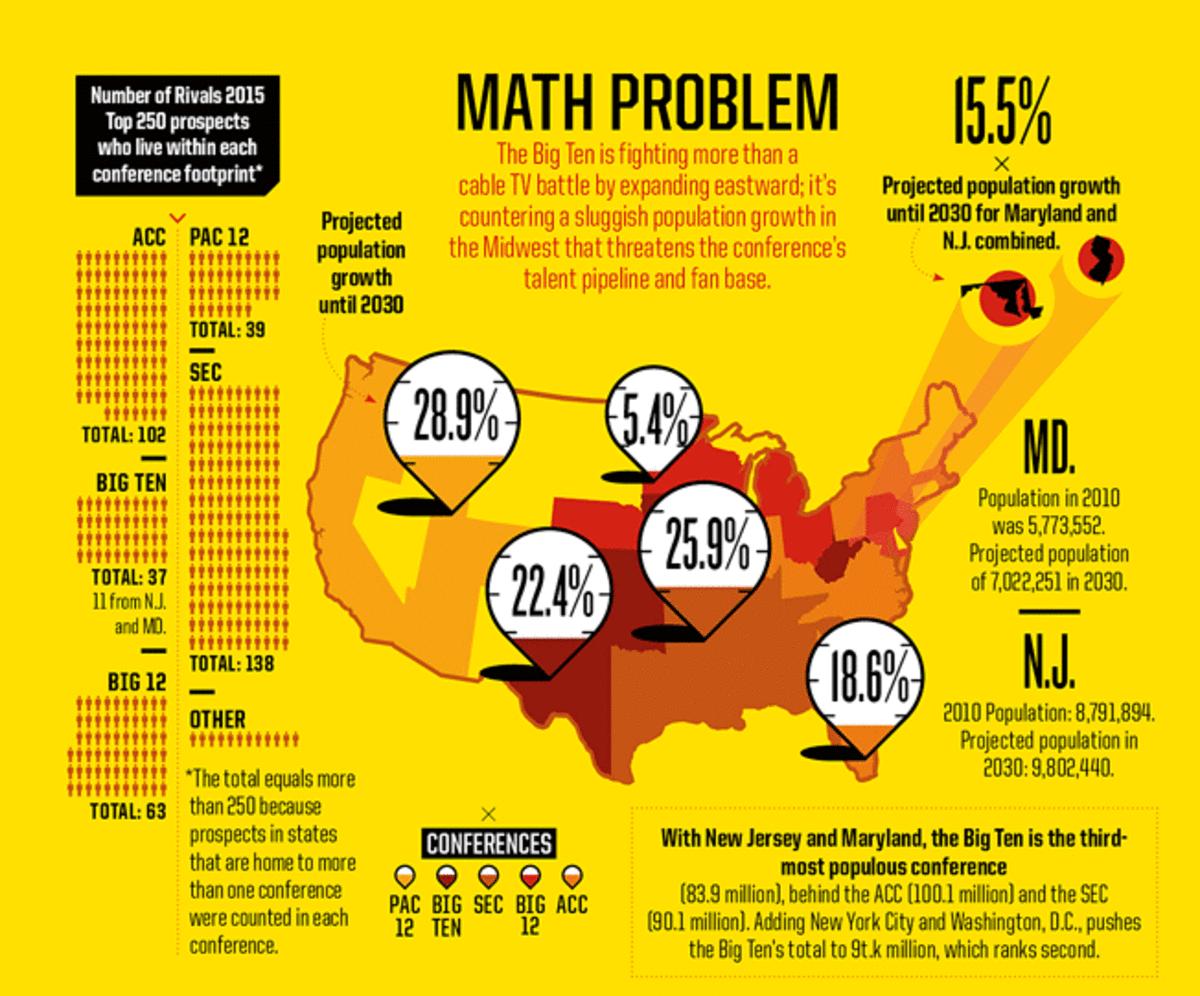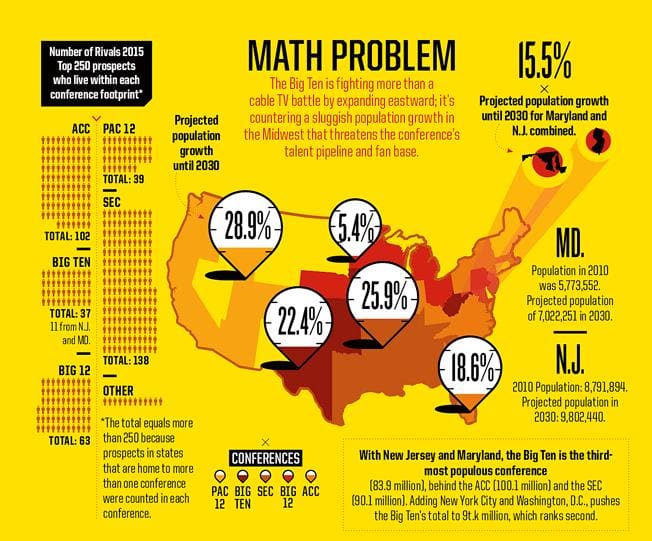 Rutgers has never played in a New Year's bowl, but former coach Greg Schiano turned the once woeful program into a regular postseason participant, with eight bowl trips in the past nine seasons, including the last two under Schiano's successor, Kyle Flood. At its zenith, Nov. 9, 2006, 8-0 Rutgers, led by running back Ray Rice, knocked off third-ranked 8-0 Louisville 28-25 on a night the Empire State Building was lit in scarlet. Flood is most likely coaching for his job after a disappointing 6-7 finish in 2013 and a disastrous recruiting cycle in which 12 prospects decommitted. But football is a powerhouse compared with men's basketball; Rutgers hasn't reached the NCAA tournament since 1991. In its last game pre-Big Ten, the Knights were humiliated by Louisville 92-31 in the AAC tournament quarterfinals. "As much as that was not fun, I was probably bothered by it the least," says Hermann, "because I know exactly what it takes to be what Louisville is. With the resources and the power of New Jersey, I believe if everyone's all in behind their flagship university, over the next decade this is absolutely the next superstory of college sports." Look closely, and it's possible to see what Hermann's talking about. Rutgers has had success in women's basketball, including two Final Four appearances (2000 and '07) and a win in last year's WNIT, while its wrestling program is on the rise, with two top 25 and one top 10 finish since 2009.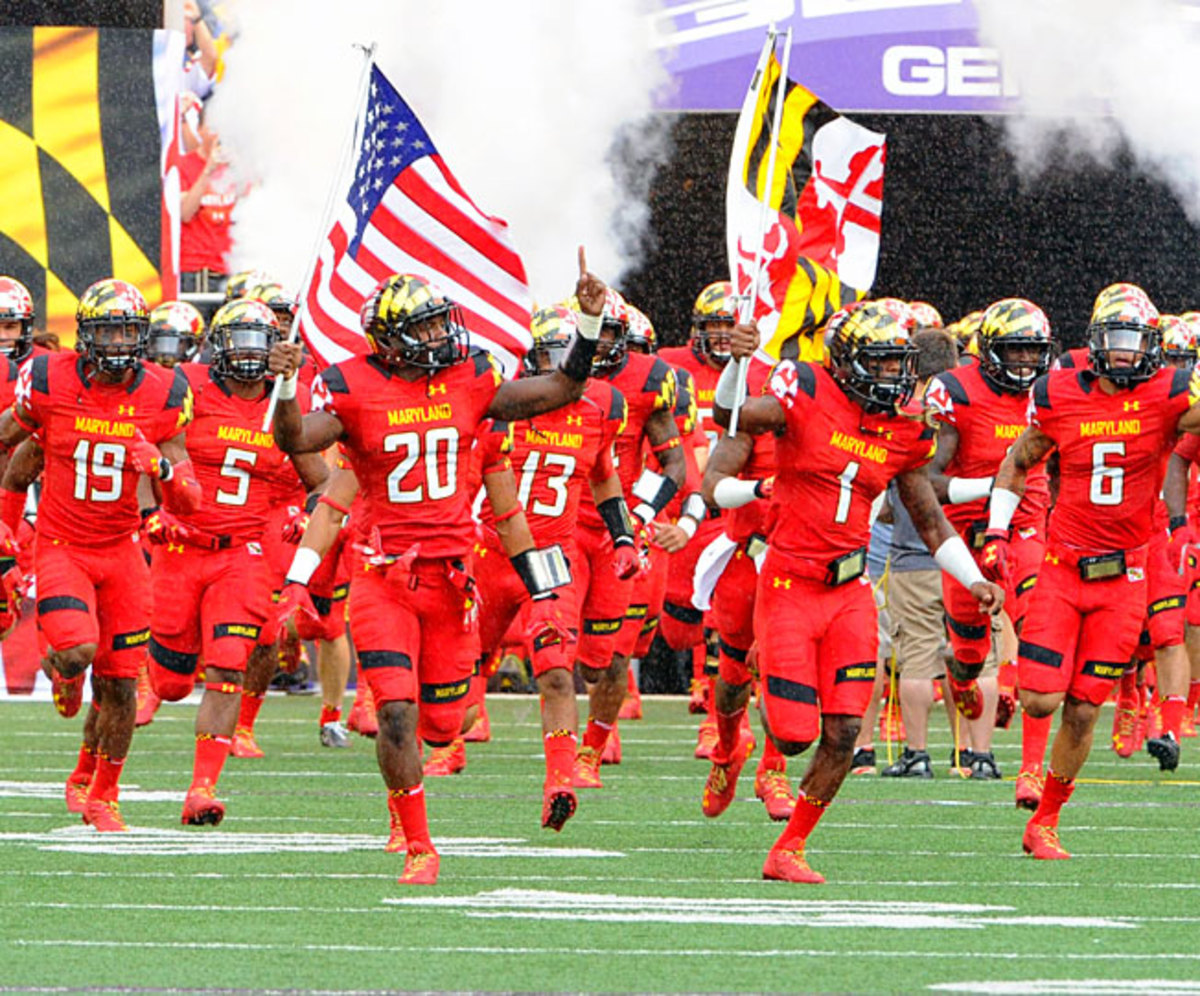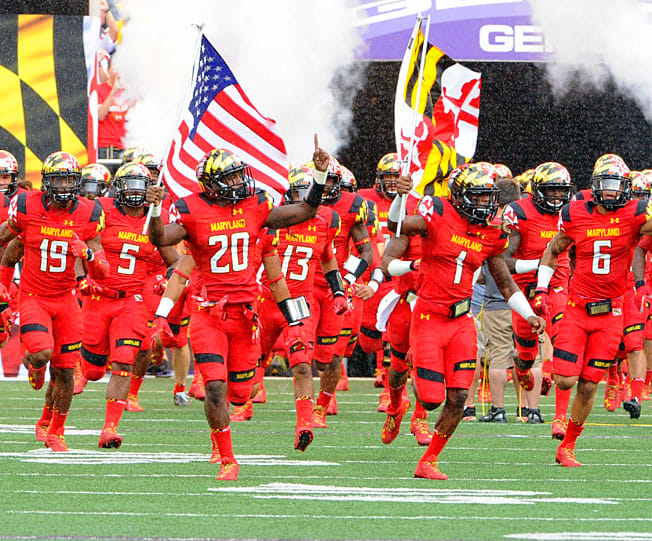 It may be a decade or more before we know whether Delany's move was right. Success is dependent on Rutgers's overcoming its propensity to self-destruct and Maryland's returning to glory in the two revenue sports. Many expected Texas A&M and Missouri to struggle upon moving from the Big 12 to the SEC; each has already produced a top five football team. "If [Rutgers or Maryland] approximates what Missouri and A&M did, you'd see Big Ten fans really embracing them because just by proxy it makes their program look better," says Zimmermann. "But if those schools don't carry their weight or add value, who cares? The fans aren't getting that $45 million." Delany concedes that Ohio State-Maryland lacks the sizzle of Ohio State-Nebraska, but he's betting the former will help attract a new legion of fans. In the meantime the current fans are like longtime residents in a gentrified neighborhood. Like it or not, change happens.