Remembering Pat Summitt's professionalism & kindness
For the author, Pat Summitt was the epitome of professionalism in sports.
Whenever someone asks me for a definitive memory of Pat Summitt, I'll tell them about the grilled cheese sandwich. Sixteen years ago, on Nov. 20, 2000, as a young reporter at Sports Illustrated, I was assigned to spend a day with Summitt in Knoxville for a feature in Sports Illustrated For Women. Joined by a local sports photographer who was close to Summitt and the Lady Vols program, I arrived at Summitt's sprawling home on the banks of the Tennessee River at dawn; the day ended with Summitt driving us back to her house after a win over DePaul in the season opener.
Summitt was always great about giving national media access. She understood her place in the game—I also have no doubt she liked being Pat Summitt and the amenities that came with that—but she went out of her way to give you an inside look at what she did. On that trip, we sat in the locker room for the pregame speech to the team, as well as her chewing out some folks at halftime for a lack of effort on the boards. She invited us to have lunch with her at home that day and even let the photographer take photos of her getting a massage. She also made me a grilled cheese sandwich, the first and last subject who has ever cooked for me during a story. (The sandwich was excellent, by the way.) Thinking back now, after hearing of her death Tuesday morning at age 64, it adds a whole other element that 10-year-old Tyler Summitt was puttering around the house.
• Pat Summitt's legacy extends well beyond basketball
That assignment gave me a one-day look at what made Summitt great, and her attention to detail was extraordinary. There were no wasted moments during the day. She also did not let up on her team, even as they were up at halftime, and even in my brief time in her presence, there was a certain confidence she projected in anything. I got a good sense of why young women wanted to play for her—in addition to her already glowing résumé. She was a force of nature. If you have never read the definitive profile of Summitt, written by Gary Smith in Sports Illustrated in 1998, do so immediately.
Classic SI Photos of Pat Summitt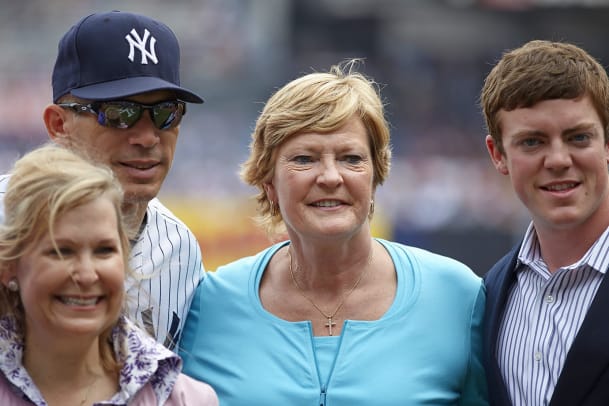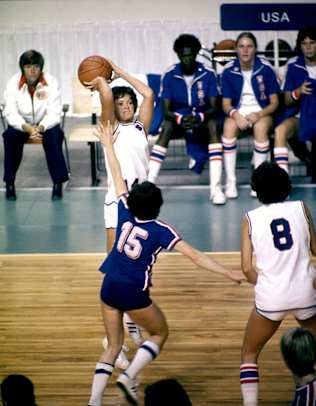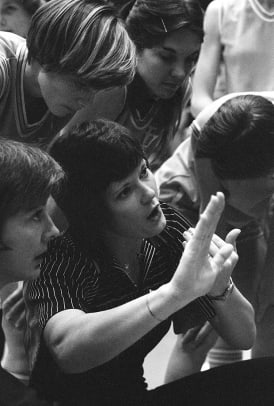 Through the years I would talk to Summitt for interviews and she would always be accommodating, quick-witted and professional above all. She could be sarcastic, but it was always under control (which made her a great foil to UConn coach Geno Auriemma, who has no filter). Her legacy in the sport is obvious—eight national titles and 32 SEC titles—but the lives she touched, as well as public courage dealing with early onset dementia, are her true legacy. The sport will never see another one like her again, and it owes her far more than she took. Rest in peace, Pat. It was a pleasure to watch you work.