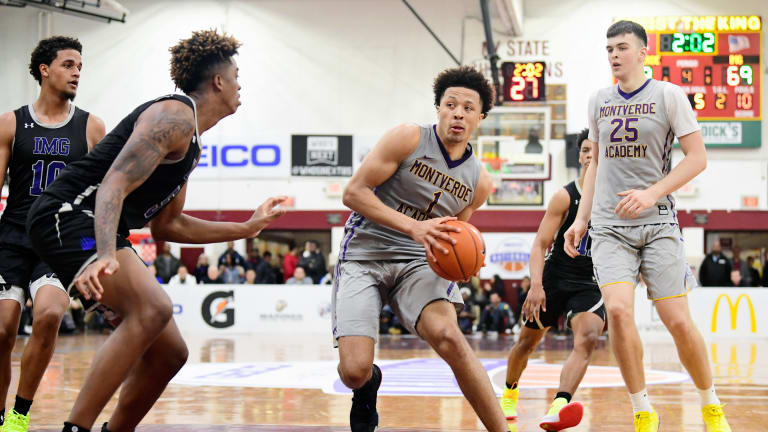 High-Profile High School Hoops Events Cancelled/Postponed Amid COVID-19 Concerns
GEICO Nationals, Jordan Brand Classic have postponed and cancelled their events.
 Elite high school basketball players won't get to realize their dreams of suiting up for some of the most high-profile postseason events this year amid concerns with COVID-19.
A day after announcing that its tournament was moving from New York to South Carolina due to concerns with the virus, GEICO Nationals announced on Thursday that the tournament, which was set for April 2-4, was postponed indefinitely.
On the same day, the Jordan Brand Classic, which was set to tip on March 27 in Chicago, announced that its event would be cancelled.
All high school announcements came after 13 conference tournaments were cancelled in college basketball.
The NCAA also announced on Thursday that the NCAA tournament would be cancelled.
On Wednesday, the NBA suspended its season for at least 30 days and the World Health Organization declared COVID-19 a global pandemic.
No word yet on the McDonald's All American Game, which is set for April 1 in Houston, or spring and summer shoe circuit leagues like the Nike EYBL as of yet.