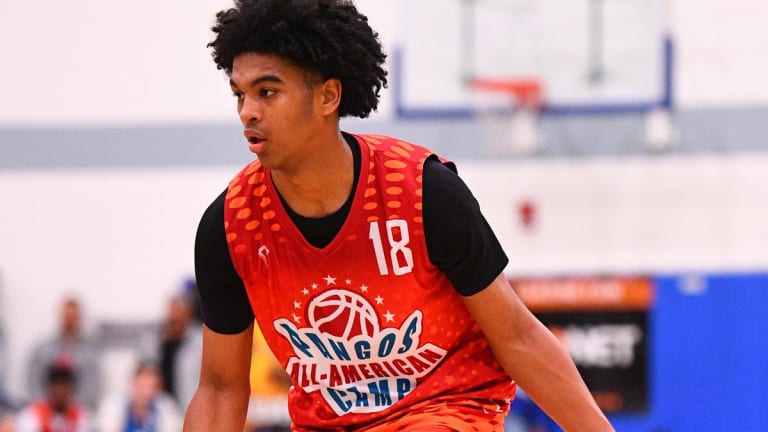 Five-Star Guard Skyy Clark Dedicating Career to Kobe Bryant
Skyy Clark payed homage to Kobe Bryant with a custom tattoo of the NBA icon
Skyy Clark payed homage to Kobe Bryant with a custom tattoo of the NBA icon
To say that the news of Kobe Bryant's unfortunate passing hit Skyy Clark hard would be putting it mildly; the five-star guard idolized the NBA icon growing up and currently lives less than 30 minutes from the site where Bryant's helicopter crashed, killing all nine people onboard, including his 13-year-old daughter Gigi Bryant.
Clark awakened to the news after hearing his father telling his younger brother what happened.
RELATED: Elite HS Players Talk Kobe Bryant's Impact
"I was like yeah, nah, I must've misheard that," said Clark, who hails from Heritage Christian (Northridge, Calif.). "I looked it up and saw it; I was in complete shock."
Clark stayed in bed for three-straight hours in a silent trance.
"It was a very tough day," he said. "I never got to meet him personally. I know that would've been one of the best moments of my life. Kobe was my favorite player ever."
Clark credits Bryant for giving him the desire to pick up a basketball in the first place.
"He's why I work so hard," Clark said pf Bryant. "If it wasn't for God, him and my parents, I wouldn't be the person and player I am today."
This season, Clark, a 6-foot-2 combo guard, is averaging 25 points a game for the Warriors and has everyone from Kentucky to Gonzaga to Florida State and Arizona, among many others, all in hot pursuit.
To pay homage to Bryant, Clark wears his No. 24 and warms up in Bryant's old No. 8.
He also got "8:24" tatted on his rib, which he quickly added "was painful," but said it was a small price to pay for the man he's "dedicating the rest of my career to."
"I've cried and I've been down, but now I'm motivated," Clark said. "I just want to carry on his legacy through me."