Fridge Raider: New Orleans Saints Defensive End Cameron Jordan
Cameron Jordan's star may be rocketing quickly, but the Saints defensive end, who managed a career-high 12.5 sacks last season to get a first-time invite to the Pro Bowl, is doing it all without the nutritional aids most 6-foot-4, 285-pound players rely on to block the snot out of lineman.
"No whey protein, no glucosamine, nothing," says Jordan, the son of former Minnesota Vikings tight end Steve Jordan. "It's just me—it's 100 percent au naturel."
But the young Jordan, the 24th overall pick in the 2011 draft, says he is trying to be more health conscious as he enters his fourth season with the Saints (the team also exercised a fifth-year option on the promising defensive end). "I'm always snacking, and fruit and veggies are a better option than Ho Hos and Rice Krispies bars, even though they are delicious," he laughs.
Admittedly, though, sugary cereal bars still have a place in Jordan's designated "candy pantry," and he says he continually has to exercise self-restraint around French fries. "This off-season, I had way more than I should have, but now that I'm going back to work [in OTAs], I just had French fries for the first time in a week," Jordan says. The verdict? "They were amazing."
RELATED: Fridge Raider: Tampa Bay Buccaneers Safety Dashon Goldson
Grapes: The most dominant food in Jordan's fridge isn't tater tots or some frozen French-fry version, but grapes. "I eat probably way more grapes than I should. There are three to four containers in my fridge right now—seedless grapes, green grapes, black grapes, red grapes, I eat them all." The defensive end says his love affair with grapes began as an attempt to find a healthier snack to his other favorite food, French fries. "I feel like fruit you can write off as being healthy, so I can have more," he says. "I don't know if it works or not, but it works for me."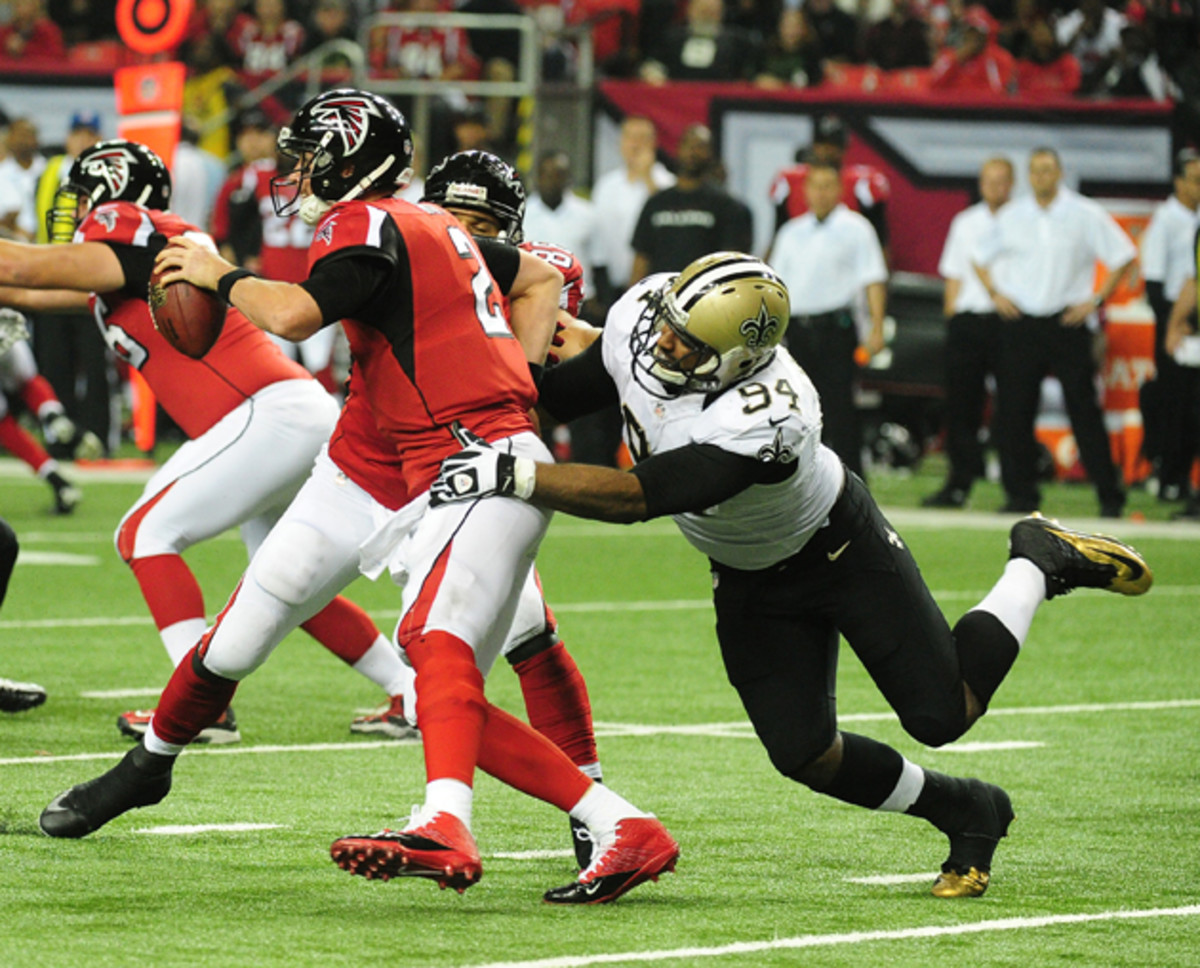 ​Creole mustard: For Jordan, the best thing about being in the vibrant New Orleans culinary scene is that he's discovered a new condiment with which to flavor his favorite fried indulgence. "The best way to have French fries is to dip them in Creole mustard—that was a great find in New Orleans," Jordan says. "With French fries now come spicy Creole mustard." For those who haven't tried the pungent mustard, Jordan has some advice: "You can't pour it over the fries—you have to dip them in the mustard … It's just spicy, delicious, and I don't know why I'm addicted."
Candy pantry: Jordan doesn't have only a drawer full of sweets—he has an whole "candy pantry" in his kitchen, he says. "My mom was a health freak, so as soon I got to college, I had to have all the sweets in the world," the former UC-Berkeley grad says. "I think the constant sugar rush made me a faster football player. Candy helped me get to where I am today." With this, Jordan ticks off a long list of sugary sweets partly responsible for his athletic success: Skittles, Starbursts, gummi rings, Sour Patch Kids, Razzles, and Rice Krispies Treats bars. "I got it all—anything you would want as a kid," he says of his candy stash. "I've had cousins come to my place and they're amazed. They're like, 'Wow, your mother would kill you!'" Cat's out of the bag now, too.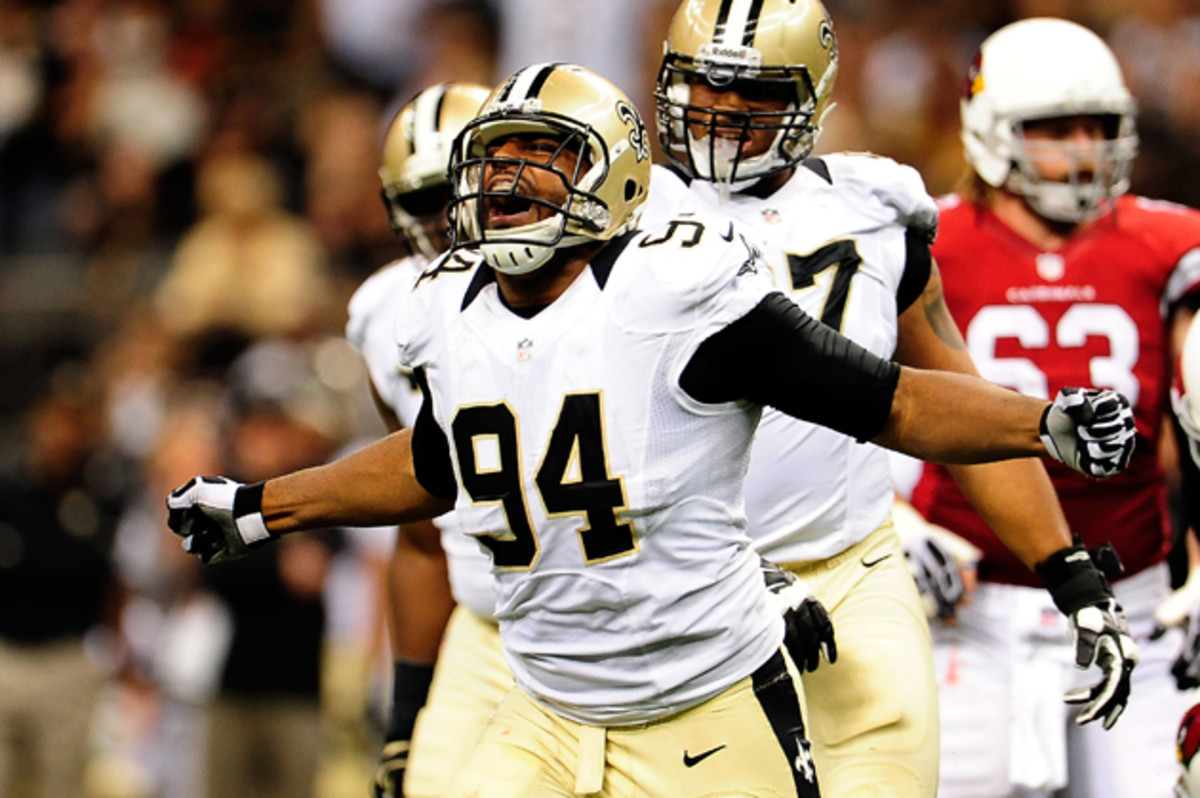 : Jordan's fondness for French fries and candy is countered in part by his daily intake of fish, especially salmon, which is rich in protein and anti-inflammatory fats. But the defensive end says his preference for seafood isn't an intentional step toward healthier eating. "I know it's high in amino acids and omega-3 [fats], but that's not why I eat. I eat it because it's delicious," he says. Jordan, who played high school ball in Chandler, Arizona, likes salmon tacos and salads, but he says he doesn't spend much time thinking about whether the so-called superfood is improving his prowess on the field.  "I buy it, I take it, I cook it, and I eat," he says. "Then I go about my day."
RELATED: Fridge Raider: Houston Astros Centerfielder Dexter Fowler
Berries: Grapes aren't the only fruit in Jordan's fridge. With a regular rotation of berries and other produce through his crisper, the defensive end says he had to buy a juicer this year for the sole reason of using up all his rotting fruit. "I'm juicing everything now, and wow! I just made a pineapple-kiwi-apple-grape-cherry juice. Awesome. It's like fruit punch almost," he says. Jordan says he also regularly snacks on strawberries, blueberries, and raspberries, which is when he does appreciate the health value of the habit. "You have to be aware of your antioxidants and your vitamin C," he says. "And what better way to do that than with berries?"
Capri Sun: Jordan doesn't drink these fruit-juice pouches to help his athletic performance, but to nourish his inner child. "It brings me to a happy place and makes me a better person," the defensive end says serenely. "You can have it out of the container, pour it into a cup, or do what I do and put in the freezer for this little-kid, frozen snowball treat." Jordan says he usually tries to have just one Capri Sun at a time, but often ends up drinking five or six in row.  "It's like Pringles for me—once I pop one, I'm going through more."