Skate king Nyjah Huston on signature DC Shoes release
Nyjah Huston was wearing his red Nyjah Vulc, the second signature shoe that the 19-year-old street skateboarder has released with DC Shoes, when he sat down to talk shoes with Edge. Nyjah likes red, you see.
But choosing a shoe — and creating one, for that matter — is about much more than choosing between primary colors.
"I'm obviously a skater who likes big rails and what not," Nyjah says. "My shoe has to be pretty protective so I don't hurt my feet."
Nyjah's first release, which he still often skates in, played heavily on the protective side, so he wanted to find some balance between aesthetics and performance when he helped create the Vulc, a summer 2014 release.
"Yeah, that was the main goal on the shoe, finding that perfect balance," he says. "When I cruise around town I wear the Vulc. I love the way it looks. You want a shoe to wear when skating and not skating. It is kind of hard to find that balance and [the Vulc] really covered it."
The new design offers a heavy-duty suede upper with a clean toe design and deco stitch pattern. The shoe contains perforations for breathability, foam padding in the tongue and collar for support and a special "impact" sockliner for protection.
Nyjah says that the impact sockliner is more than marketing speak. It is, he says, infused with gel to help prevent heel bruises, one of the most likely injuries to be sustained while racking up wins across the street skateboarding circuit, as Nyjah has easily pulled off this year. He wants to stay bruise-free on his way to his next competition, on Aug. 24 in Newark, N.J., the "biggest one of the year."
Along with the protection comes the need for connection. The DC Shoes-patented "pill pattern tread" on the sticky rubber outsole creates a needed piece of gear.
"It is definitely really important, as you need good grip on your board," Nyjah says. "You want it to last a long time. If that tread pattern starts to go away it feels slippery."
A Day in the Life: Pro Rally Driver Ken Block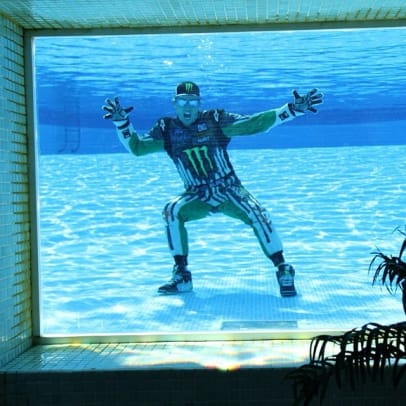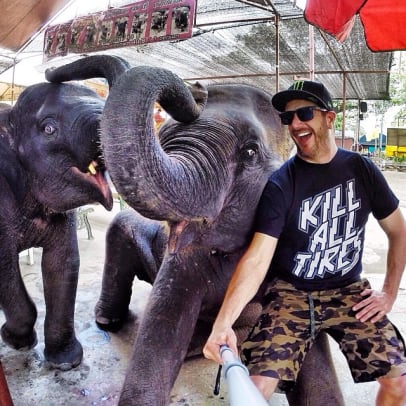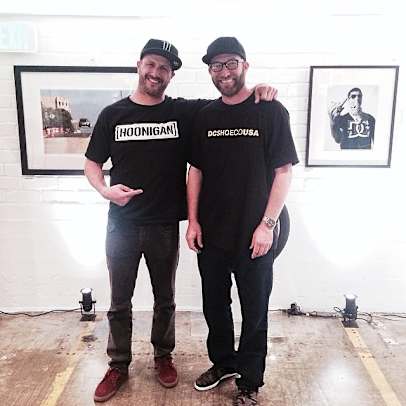 And while some professional athletes with shoe deals break out new shoes every game—sometimes more often—Nyjah wants his DC Shoes to last as long as possible. "With skateboarding, it is important to have a broken-in shoe," he says. "You want to be able to feel your board as much as possible under your foot. But if you get too old a shoe, you can roll your ankle. You want it to break in quick and last a long time."
Nyjah feels he has that with his two signature shoes already. But why stop at two? The Nyjah 2 is in the works and dropping sometime in 2015, he says. The design process has included DC Shoes—a company Nyjah wore even before the sponsorship materialized—bringing him ideas and him, a couple times a month, sitting down and talking about specific looks and designs in a "real fun process."
Rest assured, though, when we see the Nyjah 2, we'll get plenty of protective features. And red. Nyjah's favorite red.
Tim Newcomb covers stadiums, design and gear for Sports Illustrated. Follow him on Twitter at @tdnewcomb. 
A Day in the Life: Pro Skateboarder Nyjah Huston