Patrick Peterson and Under Armour team up to design cleat of the future
Patrick Peterson says that he makes his money with his feet. That's exactly why the new endorsement deal—a multi-year agreement with Under Armour—for arguably the NFL's top cornerback was about (apart from the money, of course) both performance and aesthetics.
"The fun is just starting," the Pro Bowl defensive back tells Edge. "There is a lot of stuff in store for me."
Peterson, a Nike guy all his life, who wore Nike lacrosse cleats last year because he liked the feel, says Baltimore-based Under Armour was the only other company he talked with when his Nike deal expired. But Under Armour had to introduce itself fresh, an introduction Peterson says was well received. "I put [Under Armour] cleats on and ran around and did a couple drills," he says about his first experience in UA cleats. "What an awesome cleat and an organization on the rise."
Peterson hopes to rise with them as he becomes the first player to wear the new Deception cleat, says Josh Rattet, head of on-field footwear for Under Armour, who adds that the cleat was "built basically from scratch" within weeks of UA's signing Peterson.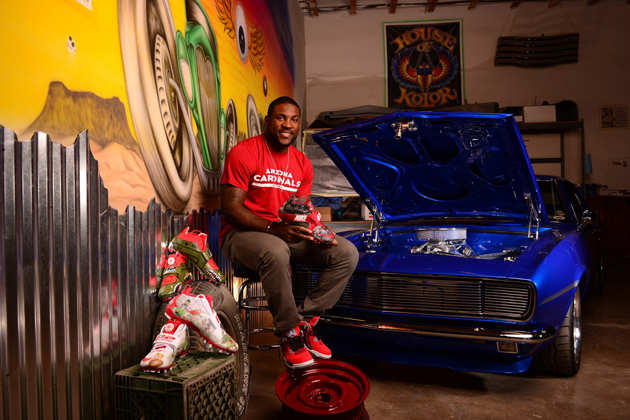 "I wanted to feel locked in and feel secure," Peterson says. "I wanted to make every cut and move without a fall off." A key for him was a strap—"I love football cleats that have straps"—and a speed cleat, all with the potential to design in ample personality.
With a midtop 5/8ths cut, the Deception uses a preexisting speed-focused chassis and plate, but an upper construction unique for Peterson that includes his beloved strap and a booty-like internal fit system. While not technically a signature shoe—Under Armour's only signature football cleat is Cam Newton's "Cam Highlight"—the Deception was built for Peterson. Under Armour will use solely Peterson to promote a cleat that goes on sale before the 2015 football season.
Cover-Two: Players we can't wait to watch in the regular season
In the NFL, Under Armour has eight upper options, but 10 to 15 configurations of bottoms and widths, with UA players all having unique fits and requirements. Tom Brady, for example, Rattet says, has a custom-built shoe designed for extreme stability and traction. Peterson, though, craves speed. The Deception takes a minimalistic approach with a narrow fit and lightweight materials in the chassis and shape for the "speed" designation.
And the bonus pop of personality comes from Peterson and Under Armour together. The NFL requires that shoes feature 51 percent of either white or black—Peterson chose black—allowing the other 49 percent in white, black or team colors. But any team color counts.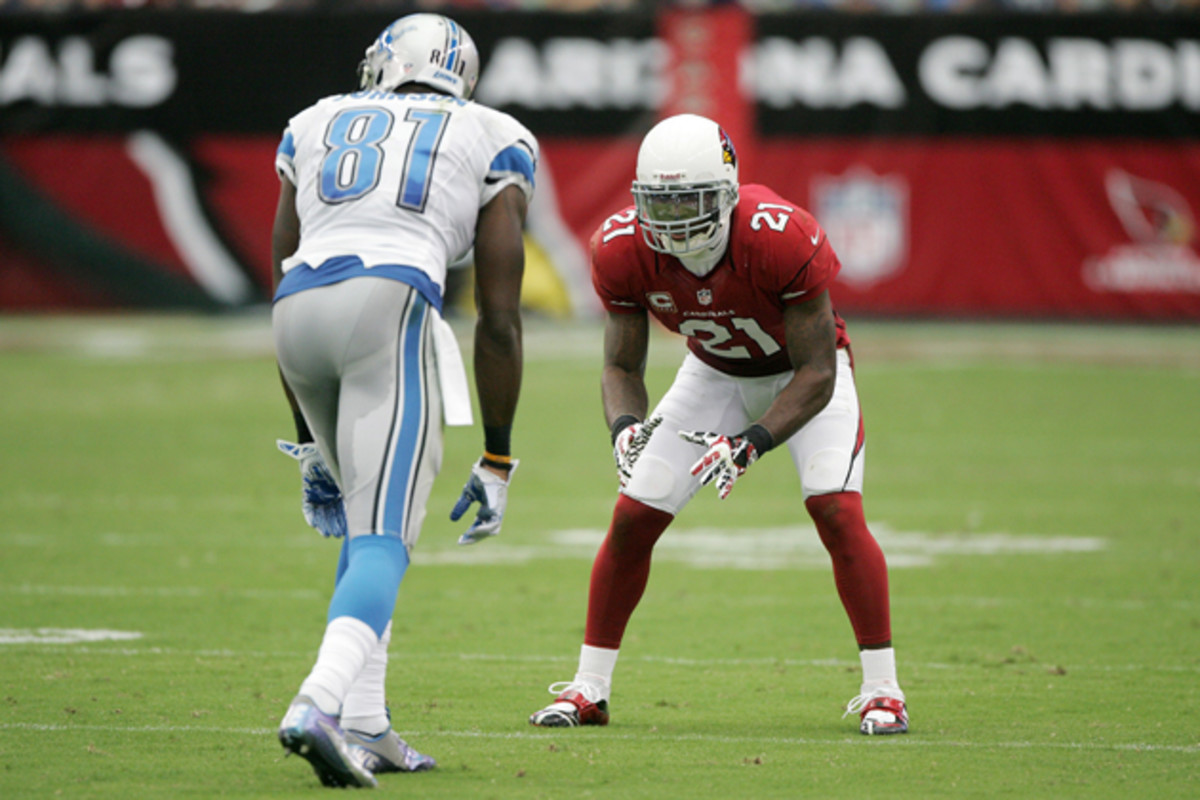 "I always want to be different from guys on the field and do things my own way," says Peterson, who has been known to break out new shoes every half. "Our team colors are red and white, but the beak has yellow. If I can put a pop of yellow in it, I see no one with yellow on the Cardinals. I want to stand out."
While the finished Peterson Deception isn't created just yet, Rattet says that the design team has certainly sketched out something that lets Peterson show his "creativity and individuality," something Rattet says will only grow over time as they work on more designs together.
"The goal is number-one, he has performance cleats that meet all the requirements," Rattet says. "Now that we have solidified [performance] elements, the fun part comes in ways to explore colors and personality."
Under Armour plans to keep Peterson in the new Deception design for the season, hoping the Cardinals make the postseason so they can break out fresh looks then. Peterson wants in on that too. "I have fun doing that type of stuff," he says.
He hopes his deal with Under Armour leads to more than just helping out with some new colorways for the postseason or holidays, though. "As a football player, you always want to put yourself in a position after football," he says. "You don't want to be a guy, you want to be a brand, and Under Armour gave me an opportunity to showcase their company, build a brand, wear what I wear and put me on a platform. I can't wait to see what happens."
Whether with Cardinal-beak yellow or some other red-infused creation, Peterson and Under Armour have some Deception in store for this season. The future, though, that is something Peterson and Under Armour haven't yet designed.
Tim Newcomb covers stadiums, design and gear for Sports Illustrated. Follow him on Twitter at @tdnewcomb.