With today's surprise news that Pope Benedict XVI will resign as pontiff at the end of the month, Extra Mustard looks back at 10 famous popes from the sports world.
1. Eddie Pope
The Greensboro, N.C., native was capped 82 times over 11 years as a defender with the U.S. men's national soccer team, spending most of his club career with D.C. united.
Jamal Wilson/AFP/Getty Images
2. Paul Owens
Widely known as "The Pope" due to his resemblance to Pope Paul VI, Owens was the general manager for the Phillies' 1980 World Series championship team and managed the team to a pennant from the dugout in '83.
AP
3. Mark Pope
After helping Kentucky to a national championship in 1996, the 6-foot-10 post man played with the Wildcats, Pacers, Bucks and Nuggets in between stints abroad. He's now an assistant coach under Dave Rose at Brigham Young.
Matthew Stockman/Getty Images
4. Leonard Pope
A seven-year NFL veteran, the Steelers tight end has also played with the Chiefs and Cardinals, for whom he caught five touchdowns in 2007.
David Dermer/Diamond Images/Getty Images
5. Brent Pope
The longtime rugby analyst has crossed over beyond the sports world and is a popular figure in New Zealand life.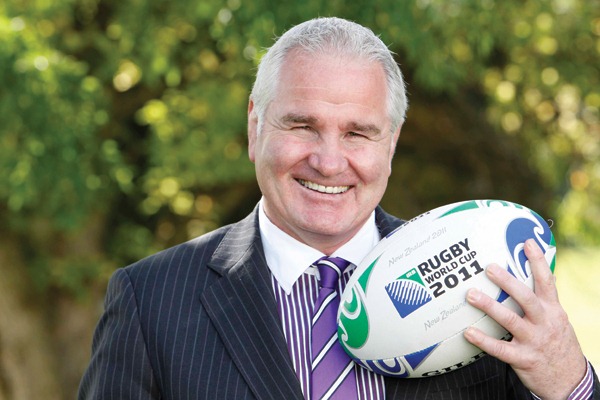 eolasmagazine.ie
6. Dave Pope
He played just four seasons in the majors, but remains notable among baseball wonks as the right fielder who came just short of catching Dusty Rhodes' game-winning home run in Game 1 of the 1954 World Series.
AP
7. "The Pope" D'Angelo Dinero
The former TNA wrestler -- best known for his time in the WWE where he competed as Elijah Burke -- was a charismatic personality in the upstart promotion.
TNA
8. Chuck Noll
The coach with more Super Bowl wins (four) than any other in history earned the nickname "The Pope" for his uncompromising belief that his philosophy of football was always correct.
ebay.com
9. Herb Pope
The former Seton Hall forward collapsed during a 2010 practice and nearly died only to make a dramatic comeback that was documented in Sports Illustrated.
Chris Trotman/Getty Images
10. Mike Francesa
The veteran New York sports talk radio broadcaster is known as "The Sports Pope," a nickname given to him years ago by New York Daily News sports media critic Bob Raissman.
Matthew Funtime/@mikefrancesany